Something makes me deliciously happy when we roam this little raspberry patch. I love it. Love it, love it. And how cute do those girls look with their milk gallons tied around their waists?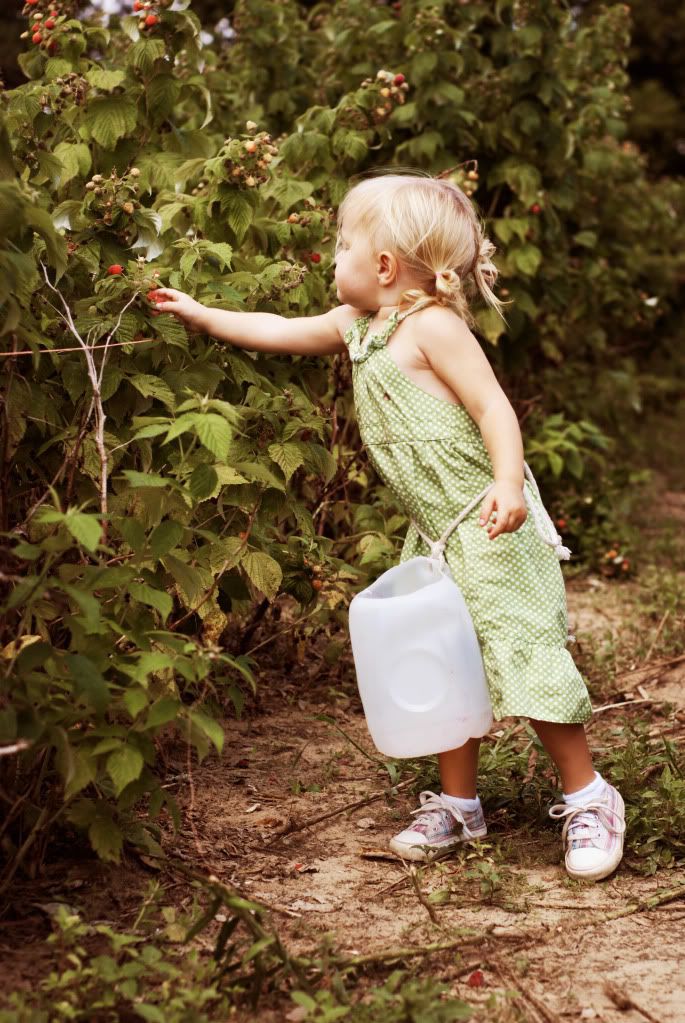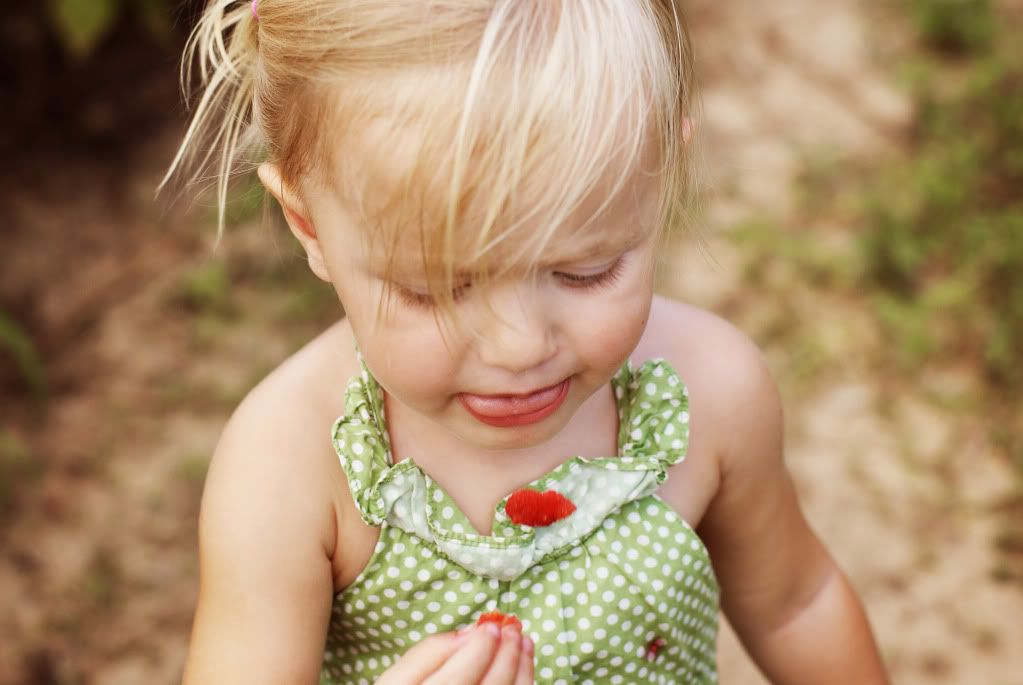 Ha! Caught it mid-spit. "Dats a
bad
bewwy!"
The blackberries were a hit this time. Did you know those blackberry bushes are vicious? We all have the battle wounds after running down the row before realizing the thorns involved. Abbey opted for higher ground: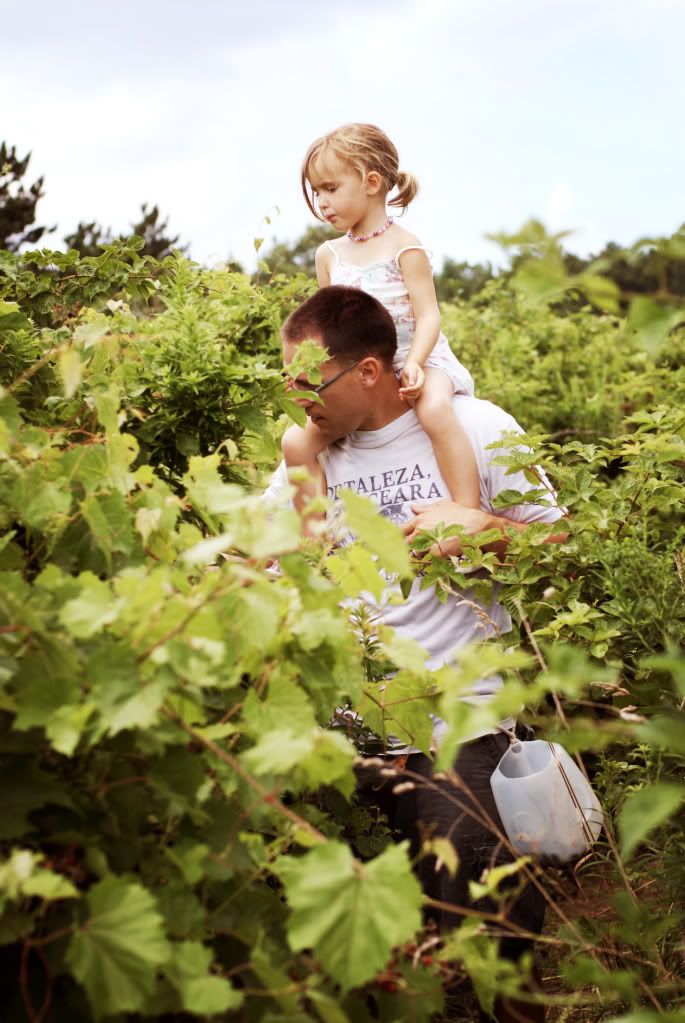 My little Hayden. Becoming quite the drama queen. This is what I got after refusing to let her hold my camera:

Cue Charlie Brown music...

how do they even learn that stance?
But in my defense, she looked like THIS: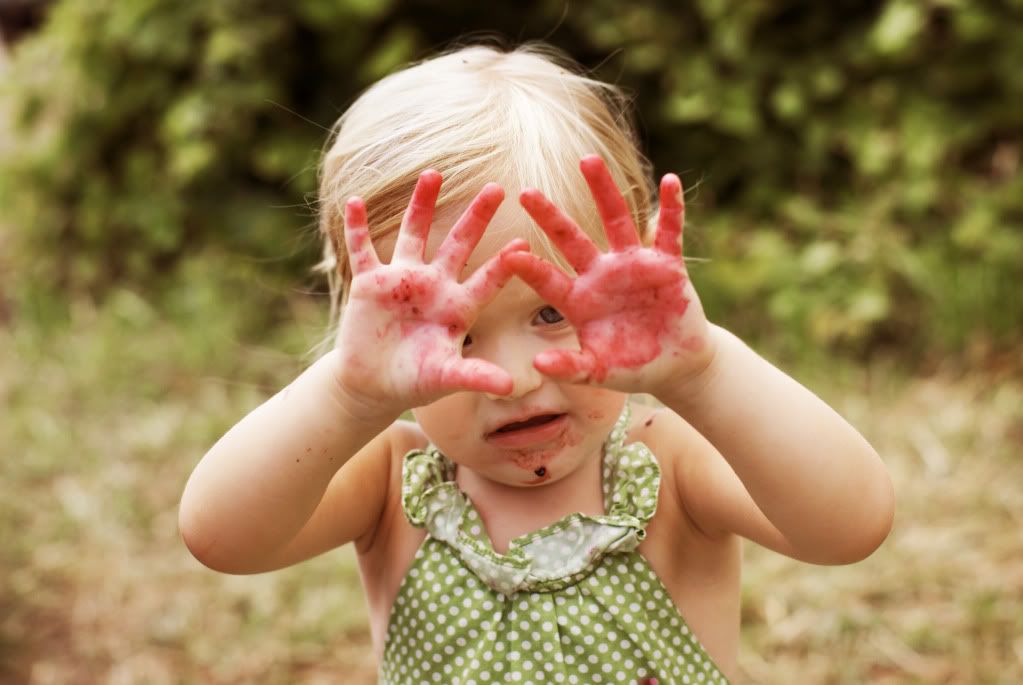 We went to the patch on a whim while out running errands so the girls weren't dressed for the stains.
Then we still had some shopping to do afterwards.
Looking like this.
And we lost her at the store.
Looking like this.

I'll remember this next time I see a bedraggled child at the grocery store. Maybe they just came back from some fun.