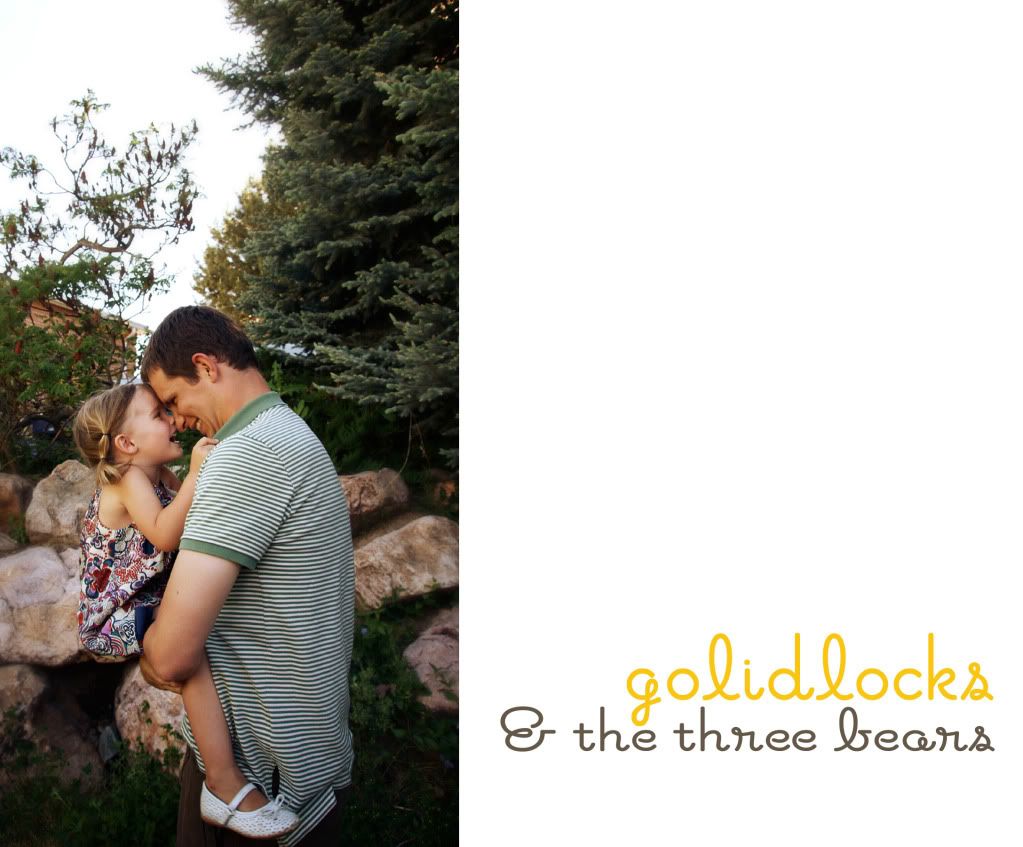 My girls LOVE Goldilocks and the Three Bears right now. I didn't bring our regular books on our trip so they wanted to hear me tell them Goldilocks every night.
One evening they got the idea in their heads to act out the story and lucky for them, awesome Uncle Noah and Aunt Allison are always willing to indulge. I don't think they knew what they were in for. Abbey wanted to go through the story about four or five times, each time playing different characters.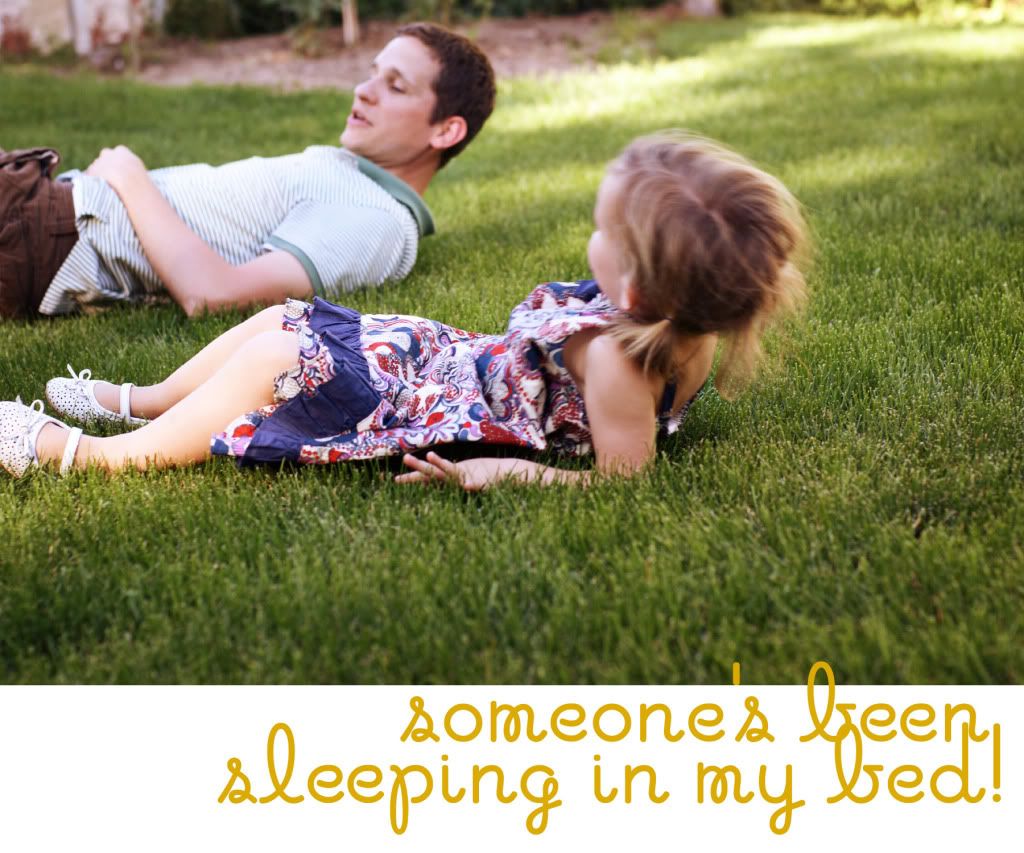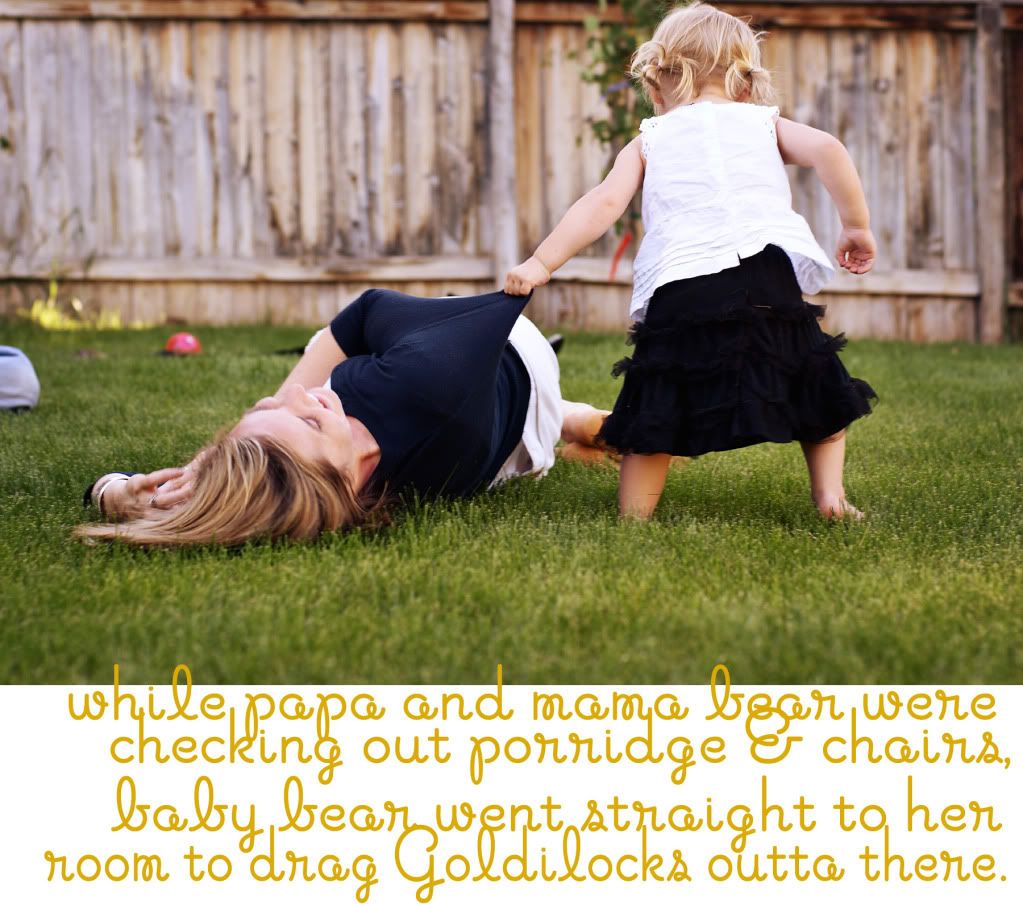 My favorite, favorite moment of the night was when Allison was playing Goldilocks and Hayden was baby bear. Hayden surprised me and really understood what was going on; when Allison fell asleep in her bed and Noah and Abbey took off to check on the porridge, Hayden went straight over to Allison and started crying, "Dats MY bed, Dats MY bed!" then tried to drag her away. I loved this night.