Tuesday, October 26, 2010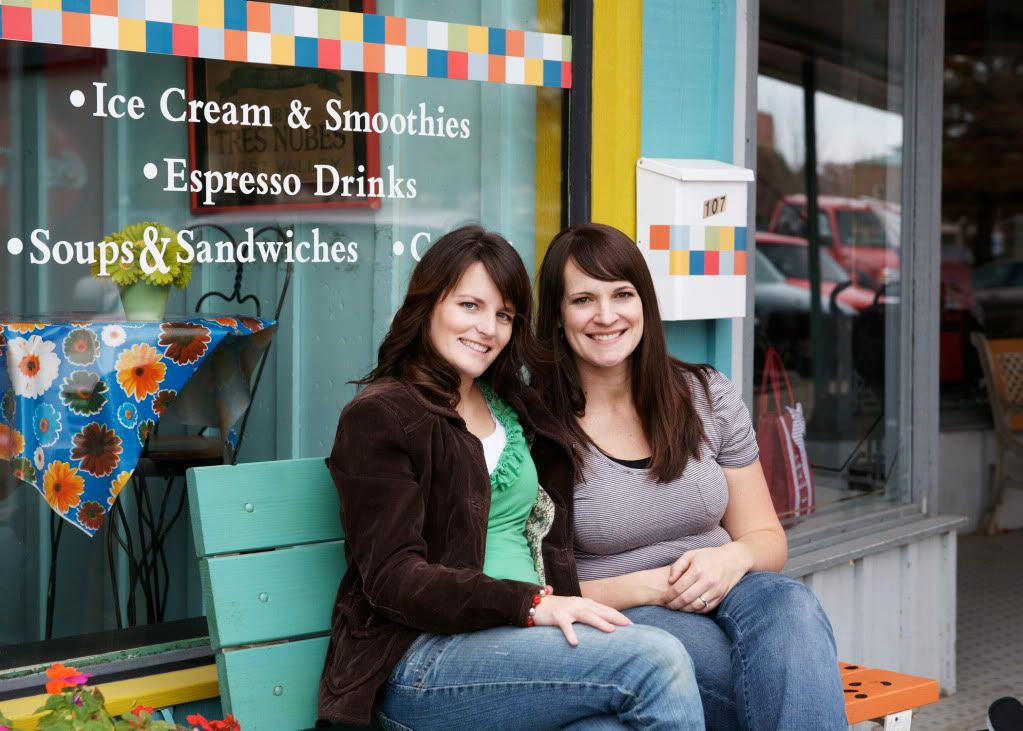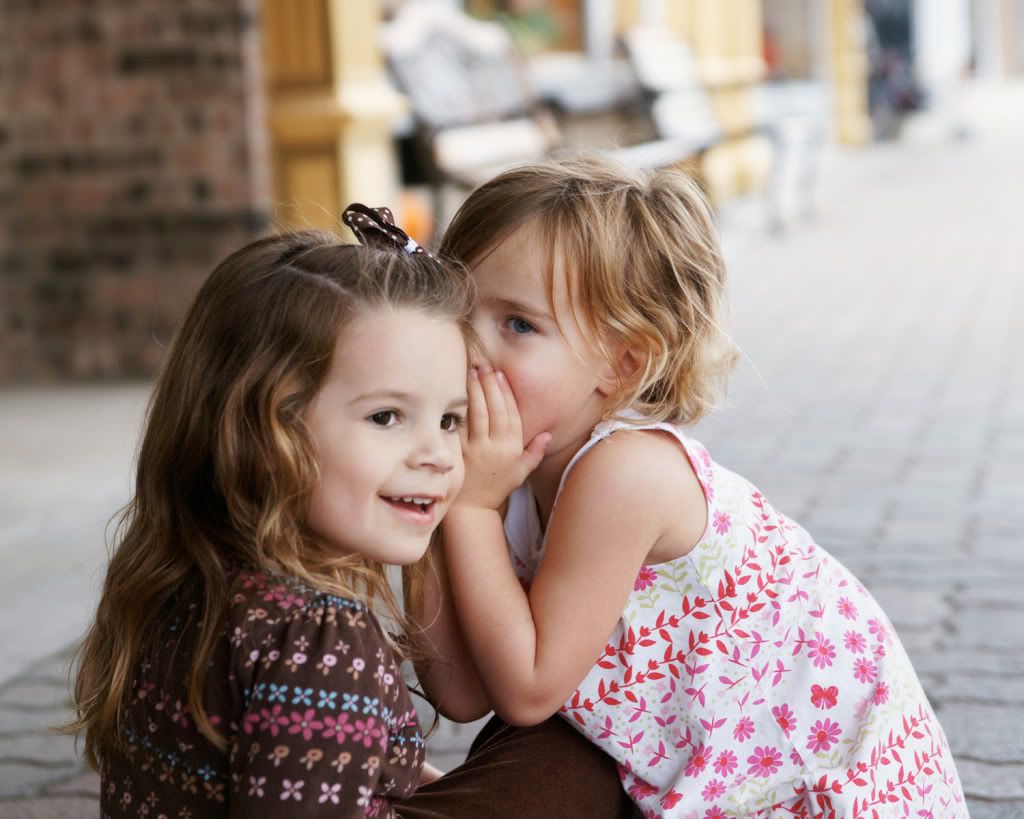 Just relaxing, laughing, eating like kings, and enjoying being with people who totally get us. How's your week going?

Posted by

Ashley
at 7:55 AM
3 comments:
Links to this post

Friday, October 15, 2010
It seems to be the consensus in blog-land that everyone is in love with Fall. I think I can put my differences aside and give the season a chance. The plan:

(1) break out the hooks!

...and my delicious stash of fall colored yarn. I found some cute newborn beanie patterns but was having a hard time adapting them for bigger noggins. I started this one for
Teig
, and lucky me, he was here to watch
conference
while I was finishing so I could get it just right. Err..at least, closer :) Any crochet experts know how to make patterns work for bigger heads? Or know enough to tell me to buy a new pattern :)
(2) evening walks around the lake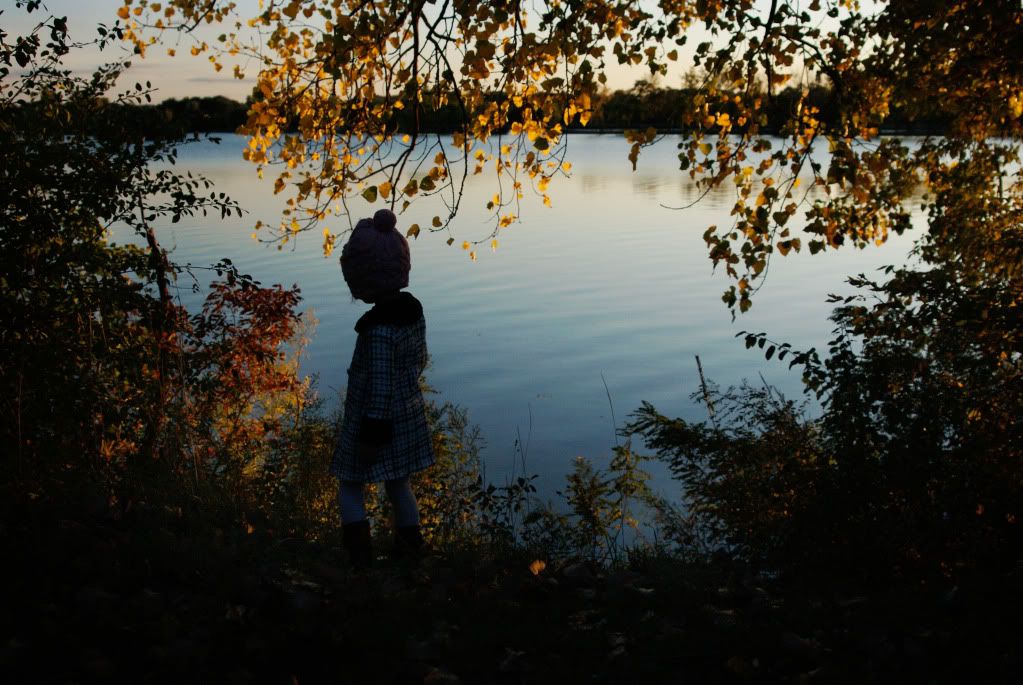 Really, how can I stay sour with Autumn when we've had the most glorious weather the last few weeks. Starting to win me over...almost.

(3) smells of homemade bread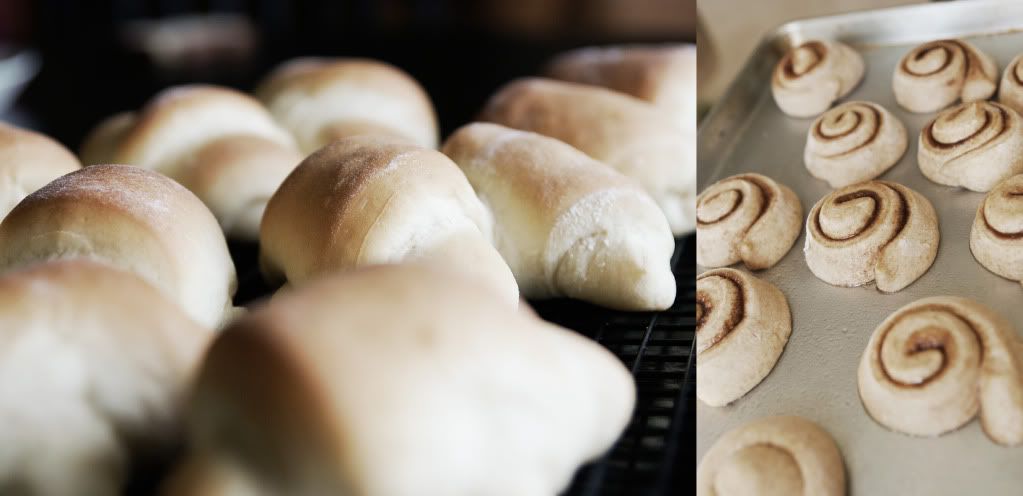 I make all our bread from scratch, of course. Ha! Ha ha! No. No I don't. In fact, it had been so long that I forgot my wheat bread recipe fails to mention to add the salt. I forgot this twice. Two bad batches, grrr.
SALT!!
is now written in angry red letters on my recipe.
Nevertheless...brings the happy feelings to be in the habit again. I always have rolls coming out of the oven when people come over for dinner. Only because I've had a few disasters when having company over (one in particular where I didn't cook out all the alcohol in a chicken dish). My theory is that if you have hot rolls on the table, your guests will easily forgive and forget the rest of the meal! I need that insurance.

I'm not letting Hayden help me again for a while. Top right picture, she turned to say 'cheese' and dumped the cup of flour on the ground. Which was just a small part of her overall mess. Making memories, right? Yeah. Well, I'll wait to make memories when her hand-eye coordination improves a bit :)

But do you need a fail-proof dinner plan? I give you:

(4) Butternut. Squash. Lasagna.
Allison made it last fall and in my memory her description went like this: "You layer the lasagna noodles with a layer of butternut squash pureed with crushed macaroons, then a creamy layer of
whole milk
,
butter, flour that you blend
with fresh basil and nutmeg
blergie blah blah, sha na na.....
"
No need to continue. You had me at pureed cookies.
Ingredients
1 tablespoon olive oil
1 (1 1/2 to 2-pound) butternut squash, peeled, seeded, and cut into 1-inch cubes
Salt and freshly ground black pepper
1/2 cup water
3 amaretti cookies, crumbled
1/4 cup butter
1/4 cup all-purpose flour
3 1/2 cups whole milk
Pinch nutmeg
3/4 cup (lightly packed) fresh basil leaves
12 no-boil lasagna noodles
2 1/2 cups shredded whole-milk mozzarella cheese
1/3 cup grated Parmesan
Directions
Heat the oil in a heavy large skillet over medium-high heat. Add the squash and toss to coat. Sprinkle with salt and pepper. Pour the water into the skillet and then cover and simmer over medium heat until the squash is tender, stirring occasionally, about 20 minutes. Cool slightly and then transfer the squash to a food processor. Add the amaretti cookies and blend until smooth. Season the squash puree, to taste, with more salt and pepper.
Melt the butter in a heavy medium-size saucepan over medium heat. Add the flour and whisk for 1 minute. Gradually whisk in the milk. Bring to a boil over medium-high heat. Reduce the heat to medium and simmer until the sauce thickens slightly, whisking often, about 5 minutes. Whisk in the nutmeg. Cool slightly. Transfer half of the sauce to a blender*. Add the basil and blend until smooth. Return the basil sauce to the sauce in the pan and stir to blend. Season the sauce with salt and pepper, to taste.
Position the rack in the center of the oven and preheat to 375 degrees F.
Lightly butter a 13 by 9 by 2-inch glass baking dish. Spread 3/4 cup of the sauce over the prepared baking dish. Arrange 3 lasagna noodles on the bottom of the pan. Spread 1/3 of the squash puree over the noodles. Sprinkle with 1/2 cup of mozzarella cheese. Drizzle 1/2 cup of sauce over the noodles. Repeat layering 3 more times.
Tightly cover the baking dish with foil and bake the lasagna for 40 minutes. Sprinkle the remaining mozzarella and Parmesan cheeses over the lasagna. Continue baking uncovered until the sauce bubbles and the top is golden, 15 minutes longer. Let the lasagna stand for 15 minutes before serving.
Posted by

Ashley
at 11:16 AM
7 comments:
Links to this post

Saturday, October 9, 2010
Posted by

Ashley
at 6:48 PM
9 comments:
Links to this post