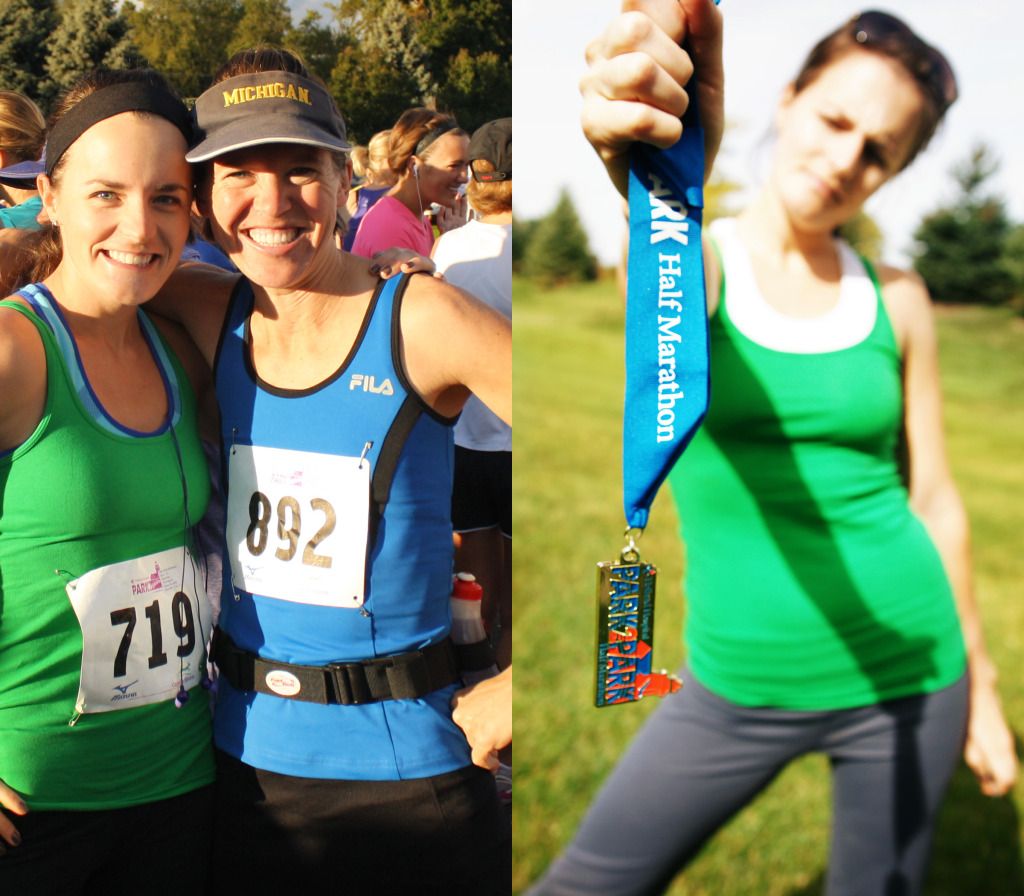 I joined the 13.1 bandwagon! I really did not think my body could do this, but it did! And it felt good! My friend, Tawna, mentioned back in June that she and some friends were going to do it AND that it was in our favorite little lakeside town (in fact, the route goes past the house we've rented every summer). I've never considered myself to be a runner, I'm more of a gym class and weight junkie. But there is nothing like getting faster, going further, seeing improvement every week. I loved it. And I'm glad the training is done, it was a time commitment!

I finished in about 1 hour 53 minutes, which was much faster than I expected. I was on a high until 12.9 miles when it started hailing. I think it had been raining for a while, but I hadn't noticed. I was freezing and famished when it was done. They officially cancelled the race and started pulling people off the course pretty soon after I was done; I'm SO glad I was able to cross the finish line before that. What a disappointment to go that far and not finish.
We pulled the kids out of school the day before to head across the state. We stopped at an apple orchard along the way. No apples this year, boo, but raspberries were still good for the pickin'.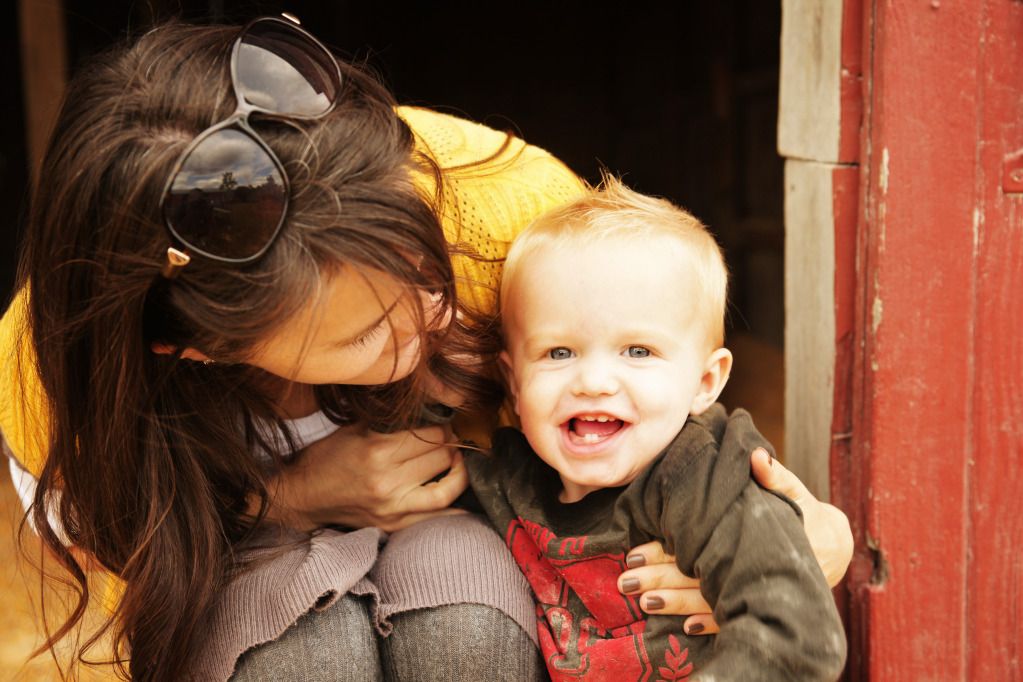 Oh, that Bennett. I do have other kids :) They were busy, busy, busy playing on the pirate ship, castle, and zip line. And all of them were filthy from the barn completely filled with corn. This place was awesome.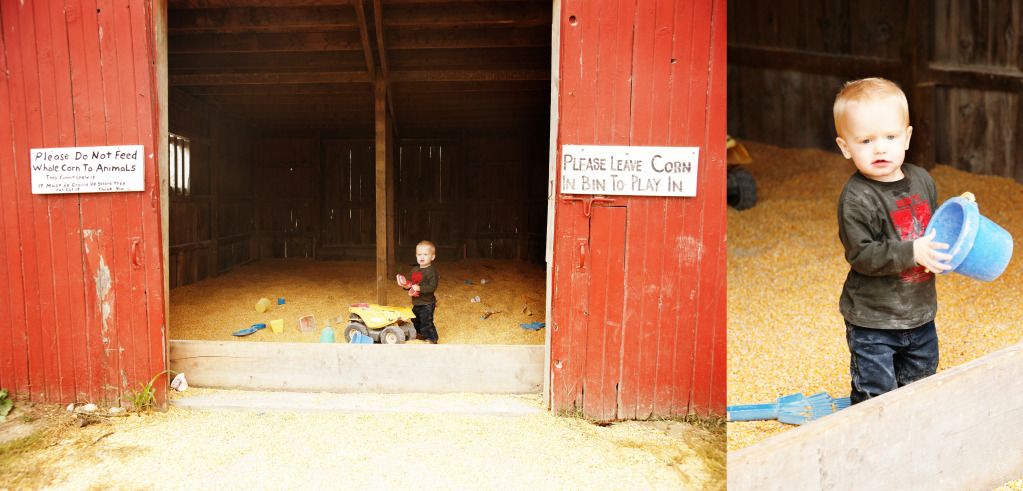 I am loving my kids ages and this fall weather. We played hooky again this week and met Melody at the zoo on Wednesday. Then we've spent a few evenings this week at the botanical gardens. The kids are just fun to take places right now. Except restaurants. Bennett stinks at restaurants.

At gymnastics the other night, another mom I'm getting to know asked, "You are planning on a fourth?" (very unusual to have more than two around here.) But she said it more like a statement and I agreed. She paused, then said, "You really love it, huh." Yes! I really, really do. They make me crazy and distracted and I feel I will never catch up, but it is a good, happy, busy life.