My vivacious, intelligent, hilarious, classic grandfather passed away last week, just after his 93rd birthday. My, how the memories have been swirling this week. When my friend, Tiffany, heard of his passing, she asked, "Is
Grandpa
Furniss the one who lived with you guys for a while and had a beautiful set of white
hair
?" Yes. Oh, that hair.
As far as funerals go, his had to be one of the most fun. The man had the best sense of humor, stories that have the makings of legends, and a life filled to the brim with fun. There were plenty, plenty of tears, but I felt like so much of the day was spent celebrating his life. A lot of stories couldn't be shared as the service was held in a chapel :) but he was one of the rare few who can get away with that little streak of wickedness and still have people just adore him. And I learned a few things! I always knew Grandpa appreciated the female form, but I didn't know he had such a thing for legs! And Grandma did have a nice set of legs :)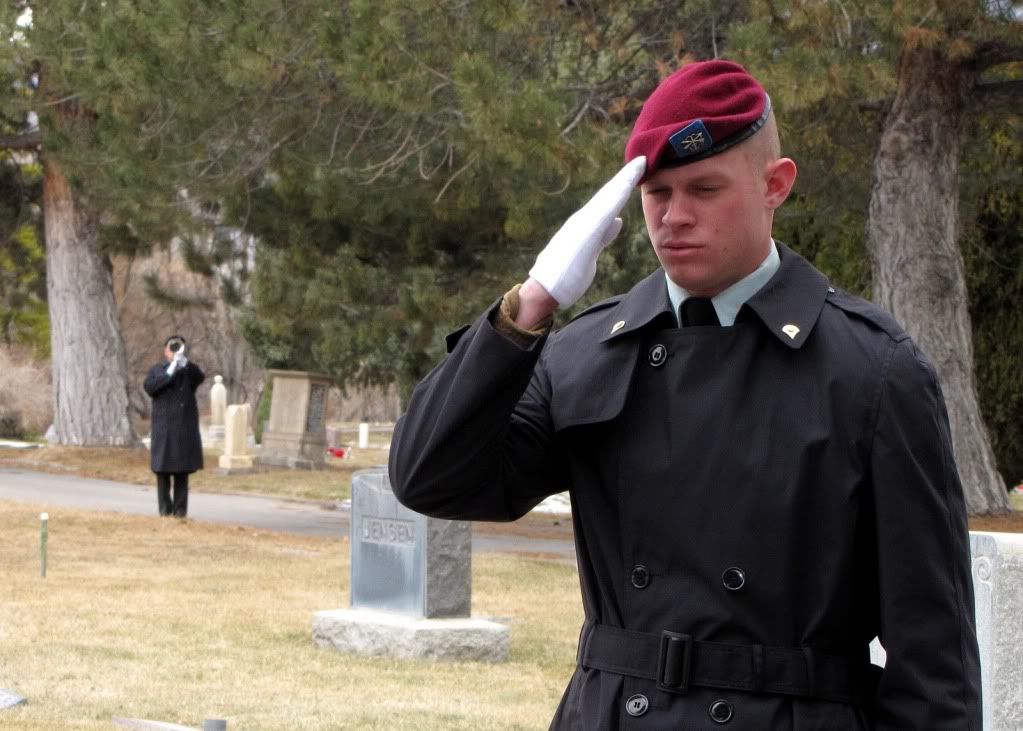 I had never been to a service for a veteran, but it was quite touching and reverent. The whole funeral was done so well and I'm happy there were a lot of laughs. As Melissa put it, 'We laughed and cried and laughed so hard we cried.'
Grandpa lived in our home for most of my pre-teen and teenage years. I'm so thankful I have the earlier memories with his vigor for life. And I'm thankful I got to know him so well in his later years, of him staying positive and cheerful when so much of his freedom was gone. He was incredibly intelligent and always had a book nearby. And he was so
funny
. He met Hayden at a dinner at my parent's home when she was about three months old. He looked over at her and said, "Hello, new citizen," then nonchalantly said, "You and I both wear diapers."
Aunt Peggy, Grandpa Furniss, and my dad, Mark--around 1953
I love thinking of him with Grandma again. I love thinking of him in his strong, healthy body now. And I love all the memories I have of a really special Grandfather.