What is it about having my name on things that makes it seem so special? I think I have some deep rooted issue with wanting safe ownership of my stuff. I'm sure you wouldn't have to dig too far into my psyche to figure out the reason (
allison!
). I don't know why my underdeveloped teenage mind couldn't figure this out:
be decent to sister = double the wardrobe


We became pretty good at sneaking each other's stuff, but equally as good at catching each other. One day Allison's junior high bus was driving past my high school and she saw me strutting my stuff in her sweater. No way out of that one.

When I realized my sewing maching could embroider, I thought of a dozen projects I'd want to do. These church bags for the girls are probably the only ones that will get done though.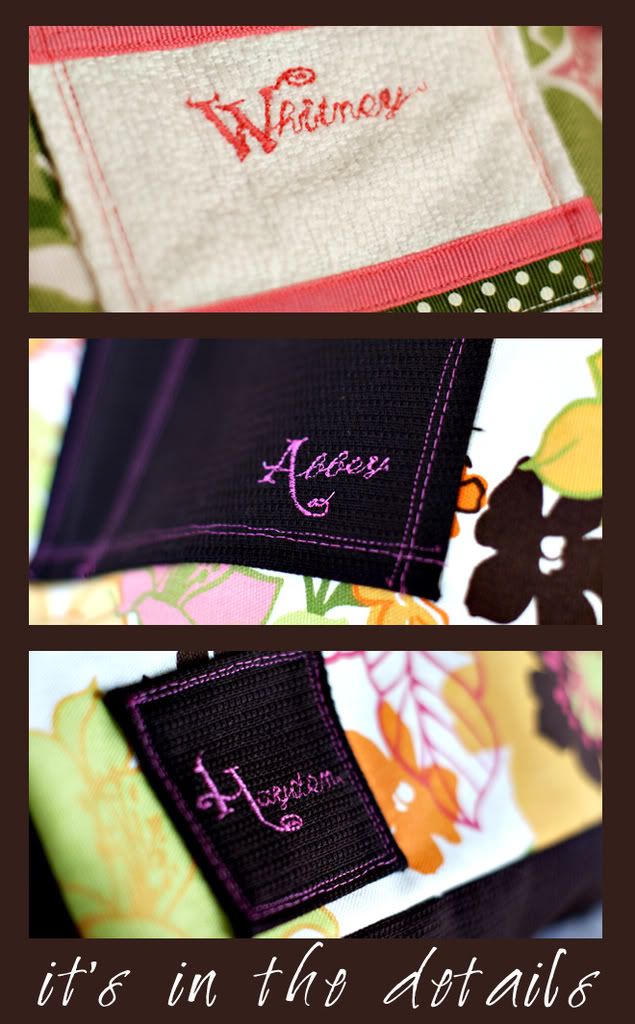 koryn--whitney's is in the mail :)