Wanna know what I love? My lawn. Ha ha! Seriously! Look at that lushness.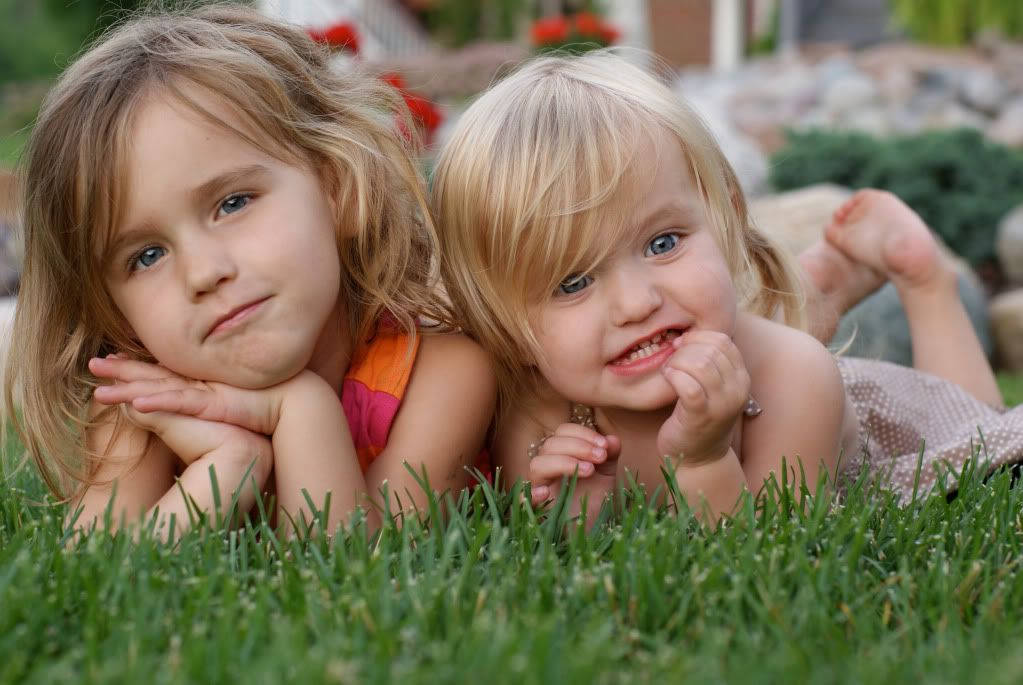 This is one of those summers where everything is just right. I love my kids ages, I love the fun we can go do every day. Hayden is doing well skipping naps, so we just play all day.
Melody found a children's garden online that happens to be just around the corner. Our kids found a perfect, shady spot to have lunch in the fairy corner.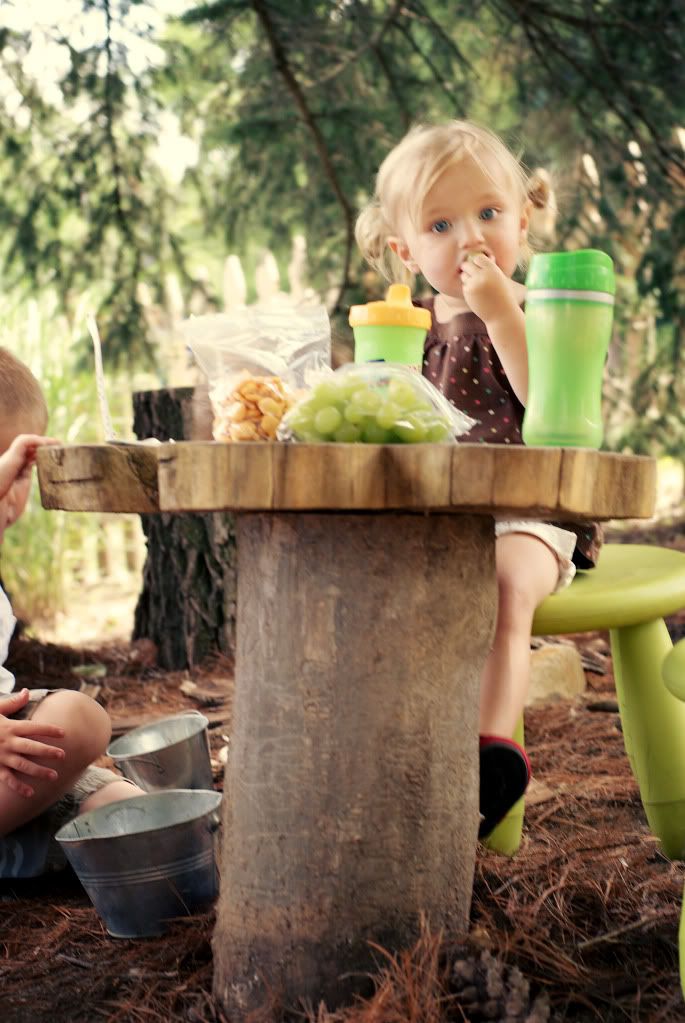 Little glass beads were strewn about and the kids went bananas for them. It was like magic for them, I loved watching it. In fact, I bought my own bag at Hobby Lobby to scatter a few every time we go for other kids to find. (One time we went and the beads were all gone...it wasn't pretty.)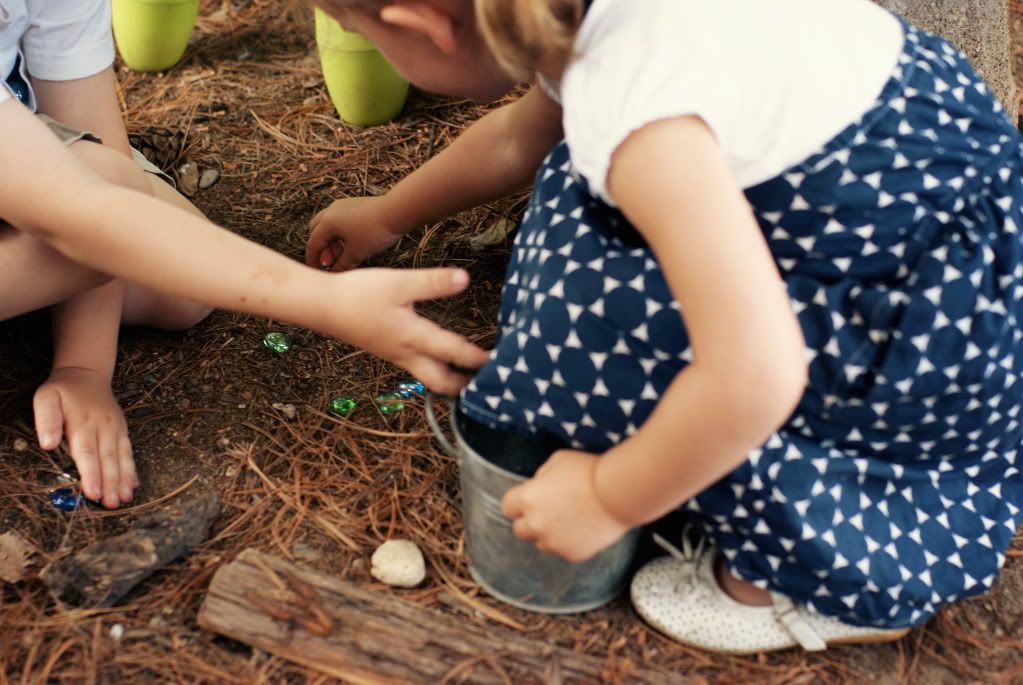 There are also all sorts of things scattered on the ground to build fairy houses. I took Hayden to the bathroom and when I returned, Melody had built this: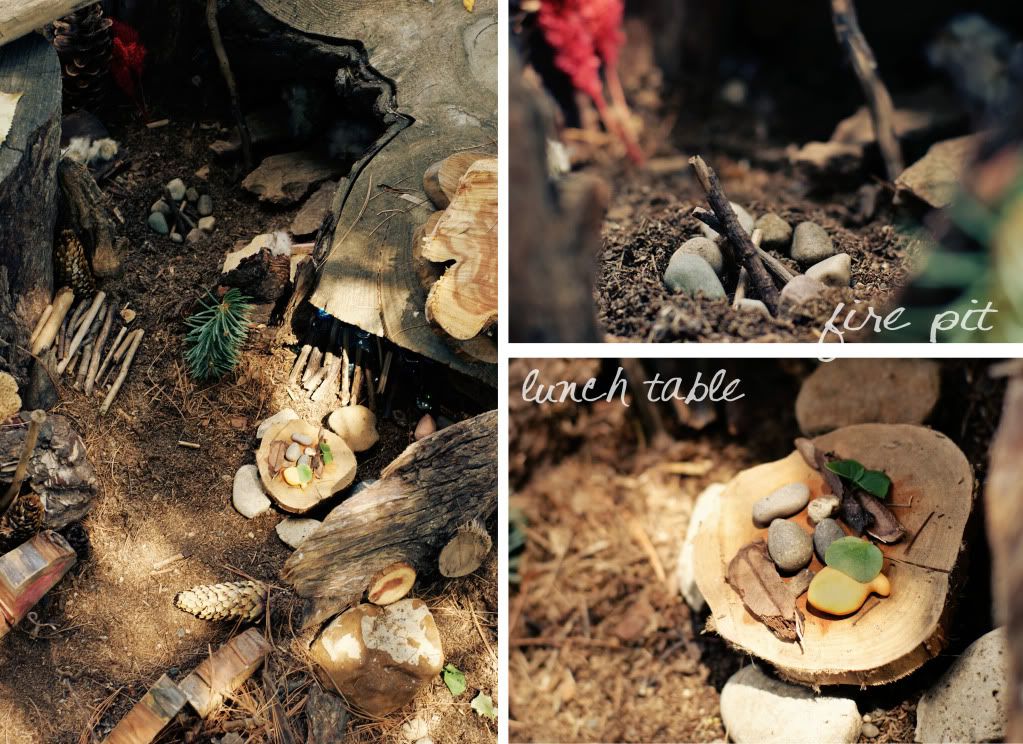 Those lucky fairies.
The girls love water balloons right now. But they DO NOT like them to pop. The things are actually their balloon babies and they walk them around, put them down for naps, love on them. As my sister overheard on the phone, it is
pretty
traumatic when one of them pops. A few nights ago we were outside playing with the babies in some hot, summer weather and within minutes this enormous storm came through.
One of my favorite memories as a kid was running through a summer storm with my mom, having a water fight with the water running down the gutter :) I thought of her and easily convinced Hayden to join me and Abbey ran out a few minutes later. I love warm rain storms.

My mom randomly emailed me the next day about that particular memory. She was giving a talk in Korea and told that story. She and I hadn't talked about it for years...if ever. It's fun we were both thinking of summer storm memories this week.