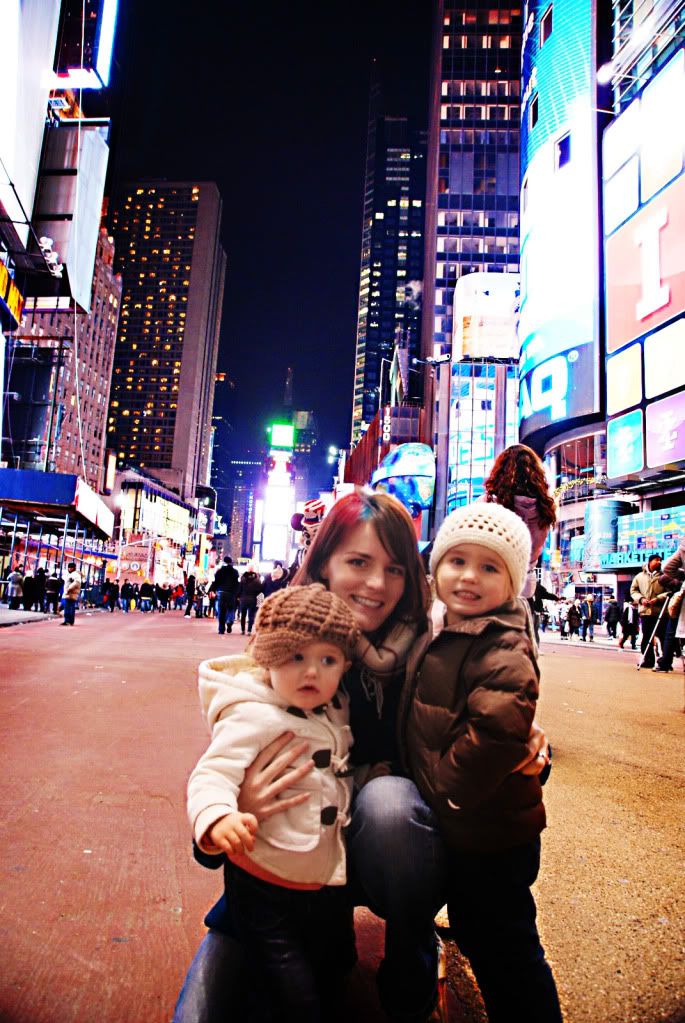 Get ready for a big ol' post of us just standing in front of cool stuff :)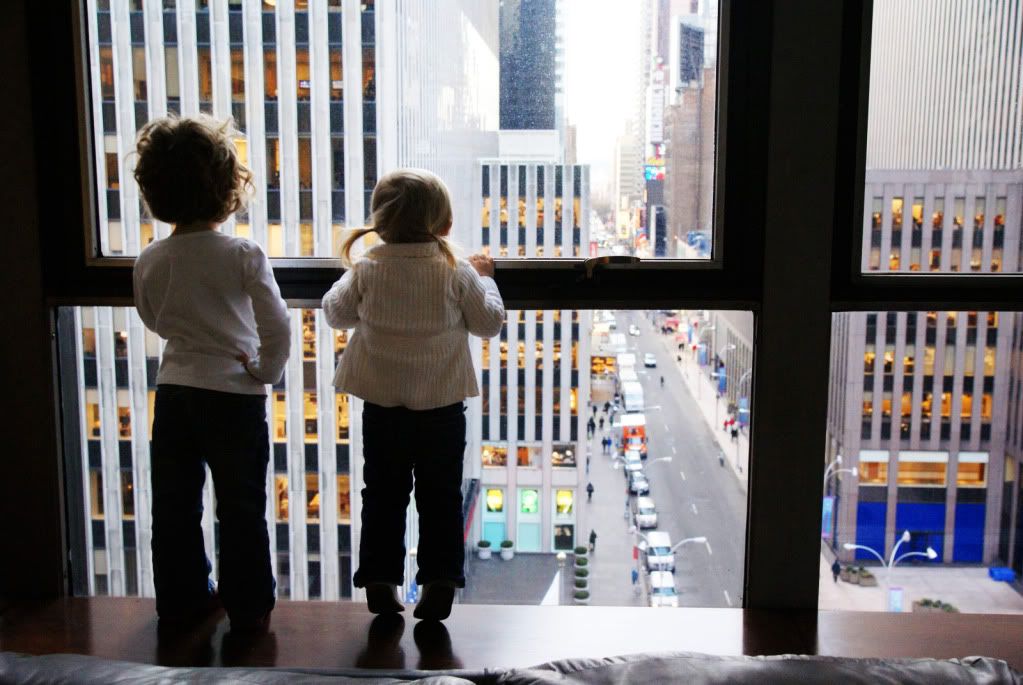 This is the view from Allison and Noah's office, not too shabby, eh? We kept a pack-n-play there and it was so nice to hop over there when the girls needed a nap. And speaking of Allison and Noah: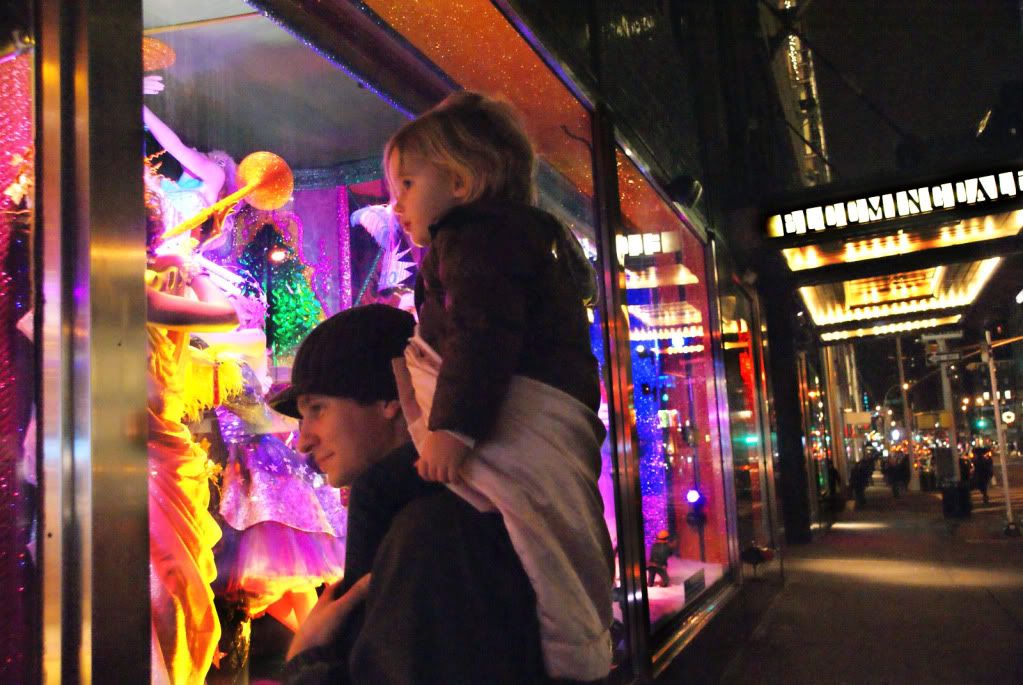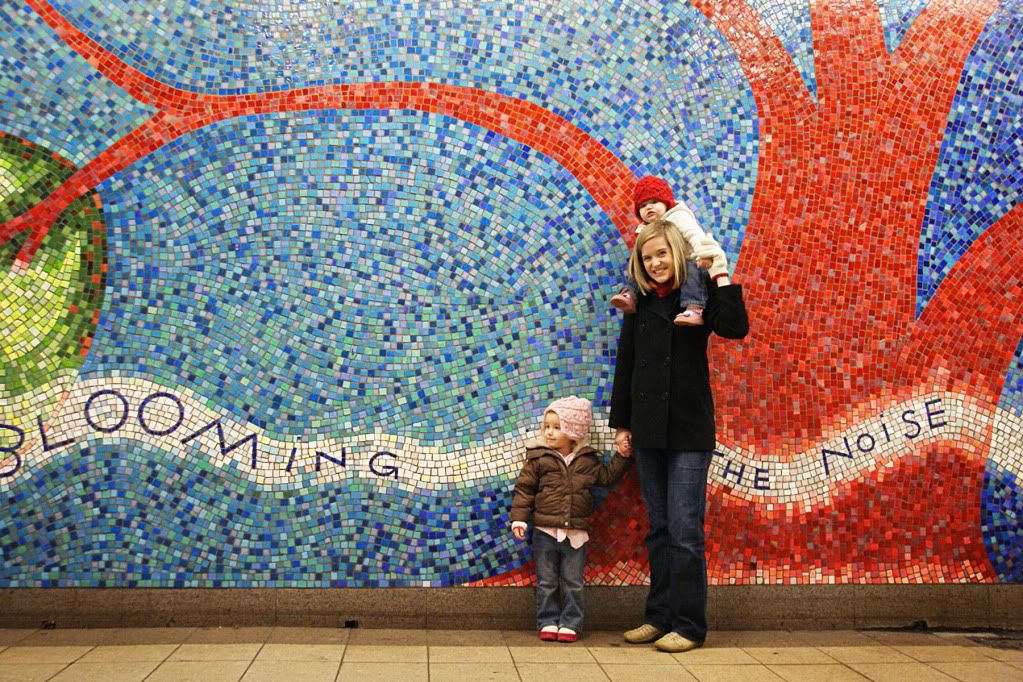 The most gracious of hosts! We couldn't have done it without them. Literally. I don't think I could do that city without at least a 3 adult: 2 children ratio.

I really wanted to blend in, avoid the 'I'm A Confused Tourist' look. I was curious if I could hack it as a big city momma. As it turns out, no. When I told Katherine I was taking the girls there alone, she told me how empowering it was for her to take her girls to Chicago by herself last year. Well, I definitely did not leave there feeling empowered! How do people have kids there?!? I would need a more subway-friendly stroller, a better place than my back pocket for my metro card, and if NY could install an elevator or two in the subway, I'd be much obliged.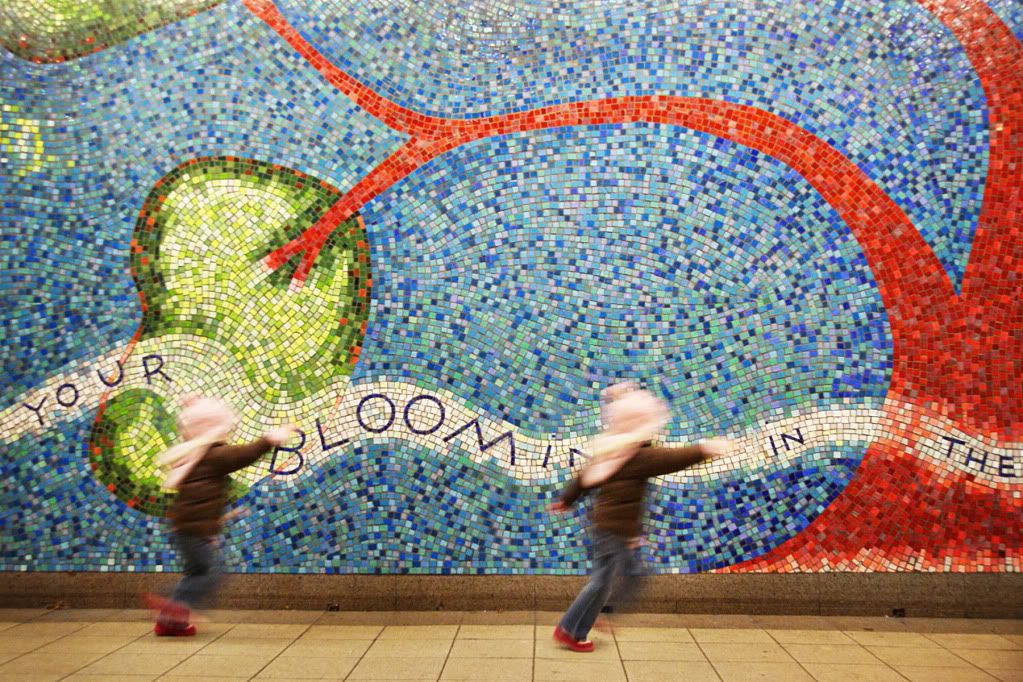 This mosaic was awesome and Abbey loved running by shouting the letters.

My girls totally bought into the idea that New York is the city that never sleeps. I wanted them to go harder, but I was actually impressed with how well they held up. And the second Abbey ever got a few square feet of space, the girl was shakin' it: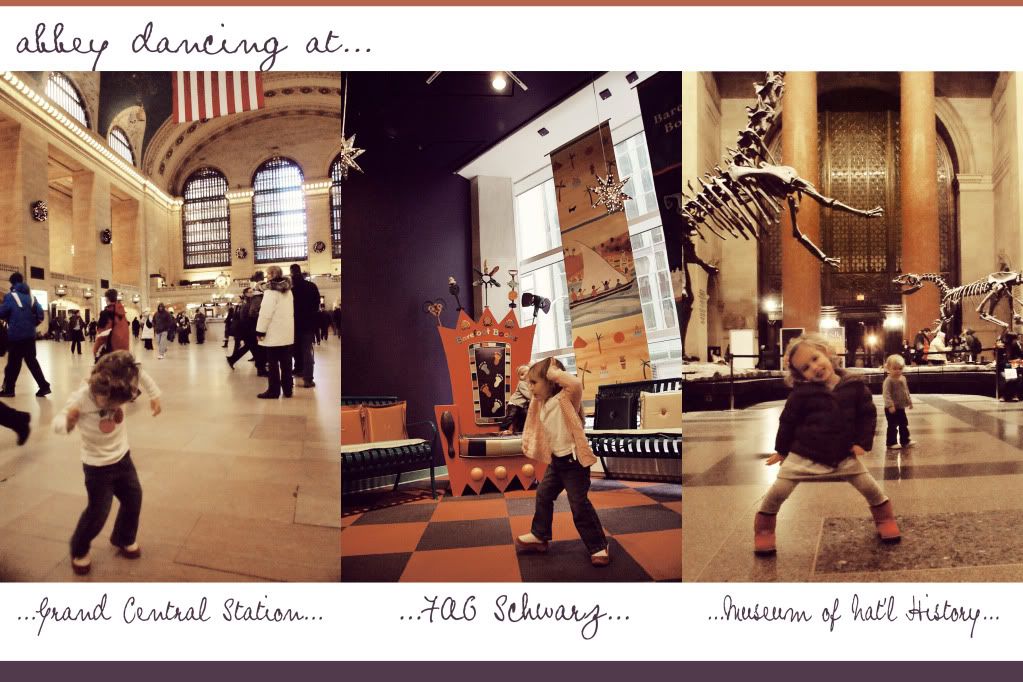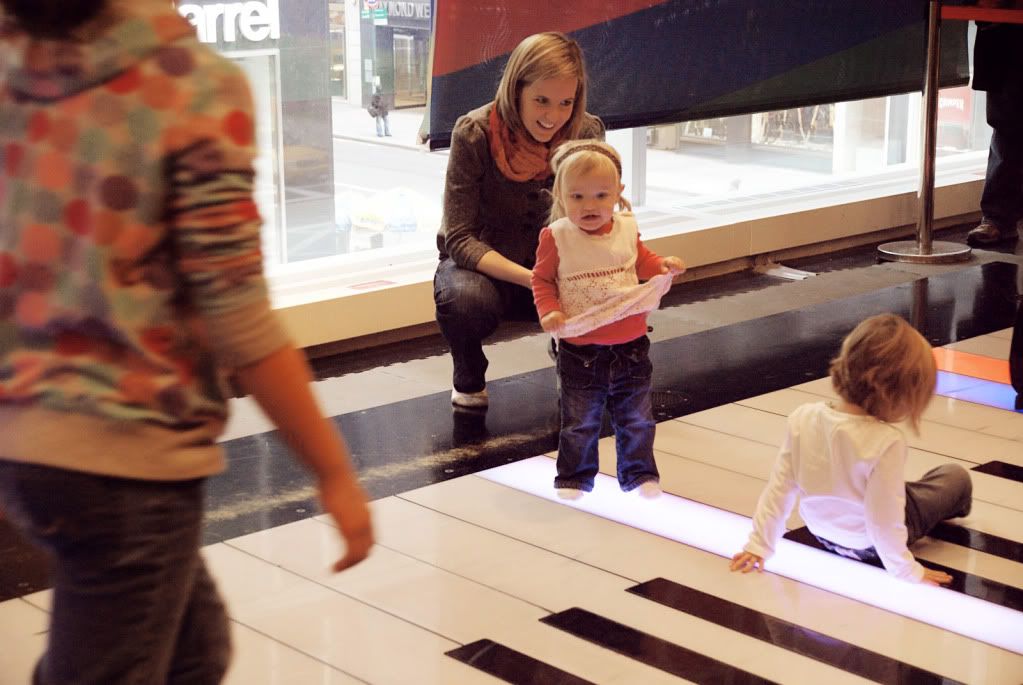 I wasn't too concerned about catching the touristy stuff. But when you are already roaming around FAO Schwarz, who could resist sliding around on the big Big piano?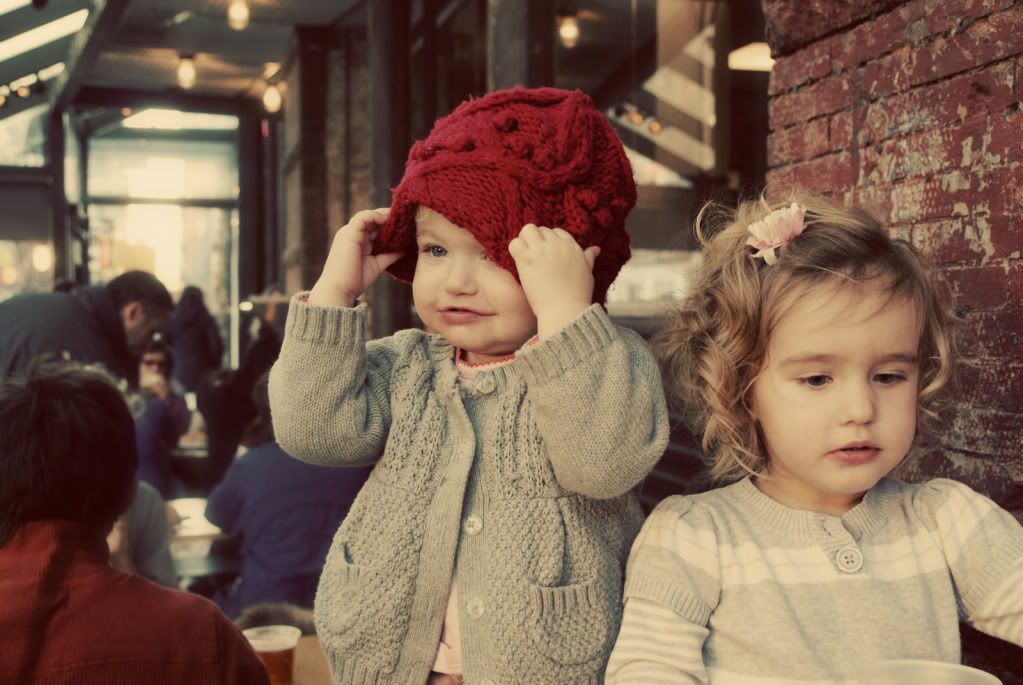 And is the Shake Shack worth the hype, my friends? In a word: YES!!!! The burger I could take or leave but I'd say that about any burger. But the shakes at the Shake Shack? Mmm, Mmm, Mmmmmmmm.
Here's Hayden licking the last bits of the french fry carton: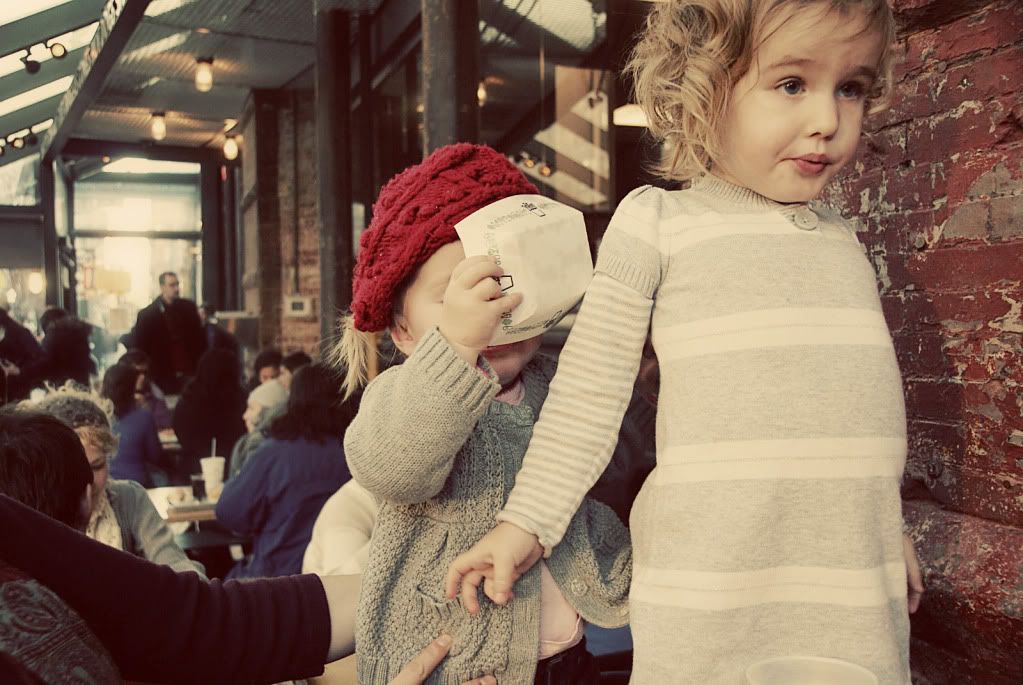 Al & Nobie had to run into work for a couple hours one afternoon so the girls and I took the chance to walk next door to Rockefeller Plaza. I was really hoping to run into Tina Fey. Turns out they film in Jersey, lame-o. The tree is still up and the girls were enchanted with the ice skaters, so not a total loss :)