How the... When did this...Where was...How is it Labor Day already?!?

We ushered in Autumn yesterday with a barbeque. I hit the neighbor jackpot when we moved in and met my next-door neighbor, Jeannie (who Abbey insists on calling 'Miss Tina'). Soon after she introduced me to these ladies who live over the little bridge across the creek in our backyards (
that's a lot of prepositions...
)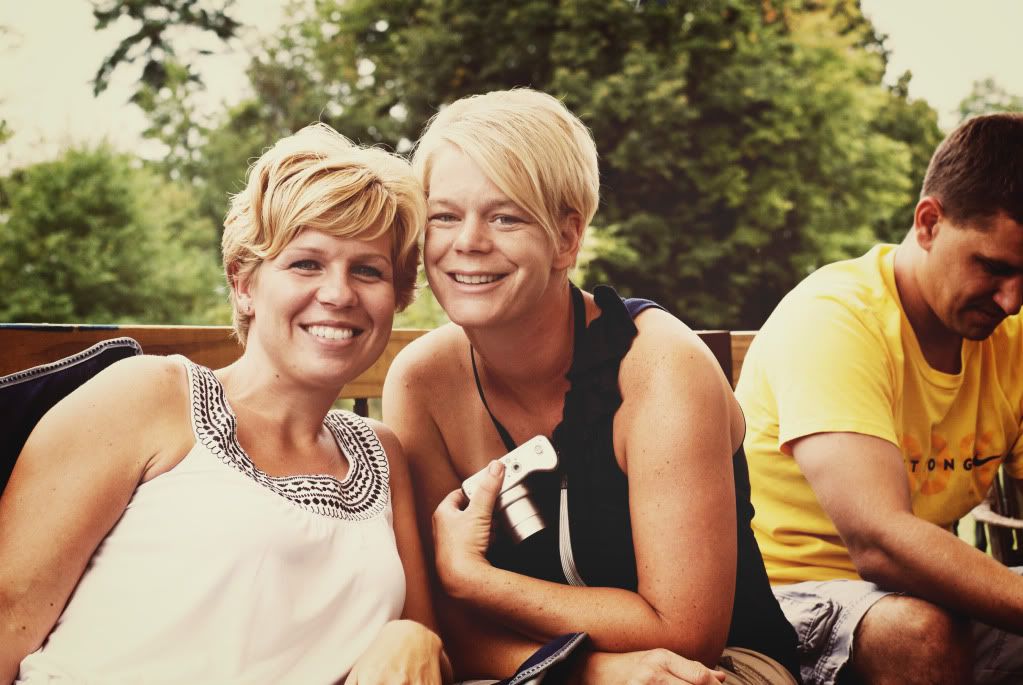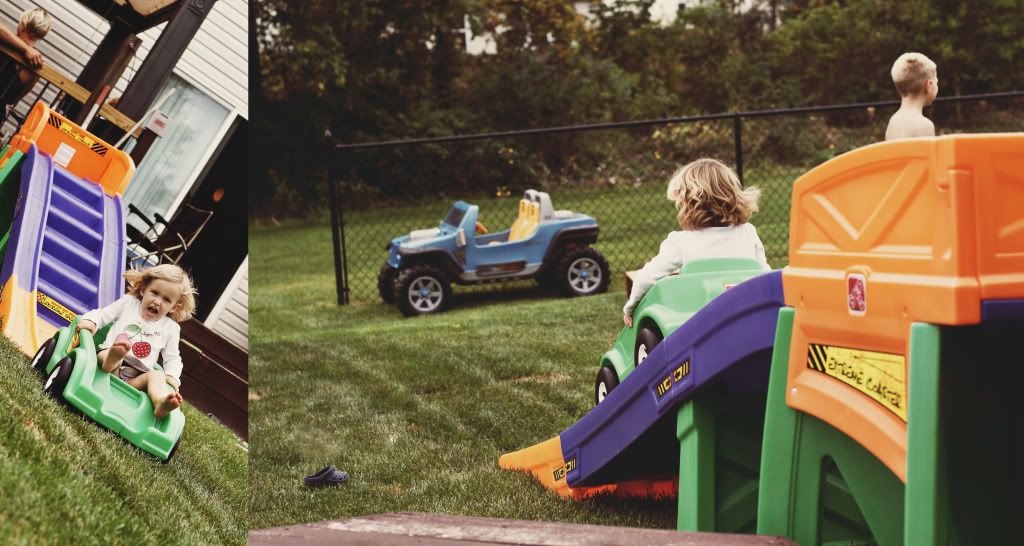 The men smoked a pig, the kids played HARD, we sat and talked for hours and hours; that's my kind of day.

{Hayden will sit with anyone who will give her a little sugar :) }
Summer is over and I'm feeling a bit anxious. For the last four Fall seasons straight I have either had extreme morning sickness or extreme sleep depravation from a new baby. The chill in the air, the smell of spices and baking, the feel of my sweaters and jackets--all of it takes me back to that time and my body actually feels nauseous. Isn't that weird? But there is this beauty and deliciousness to look forward to: