We are headed back to this lake town in a few weeks, so I thought I'd better catch up on this trip before it gets tangled in my mind with the next one. It only took a day or two for us to realize how special and perfect this trip was for our family. It was a good mix of activities for J and relaxing time for me. The girls were happy all day long and adorably excited about every little thing in the little house we rented. Maybe they were just as happy as me to NOT be camping in a parking lot this time around. Bennett was still small enough to sleep wherever we went. He would crash in his little cocoon playpen and snooze away to nature's white noise. Some friends from J's work were able to join us the first weekend. I wouldn't let her chip in for the house, so she decided to feed us like kings the whole time they were with us. Win-win! Then we were able to be on our own time for a few days in the middle before Cousin Jen and her family joined us the last weekend. We had not met her baby, Emily, or really got to know Devin, so it was a great time to have them stay. They are game people--just my kind of people--and got me hooked on Rook!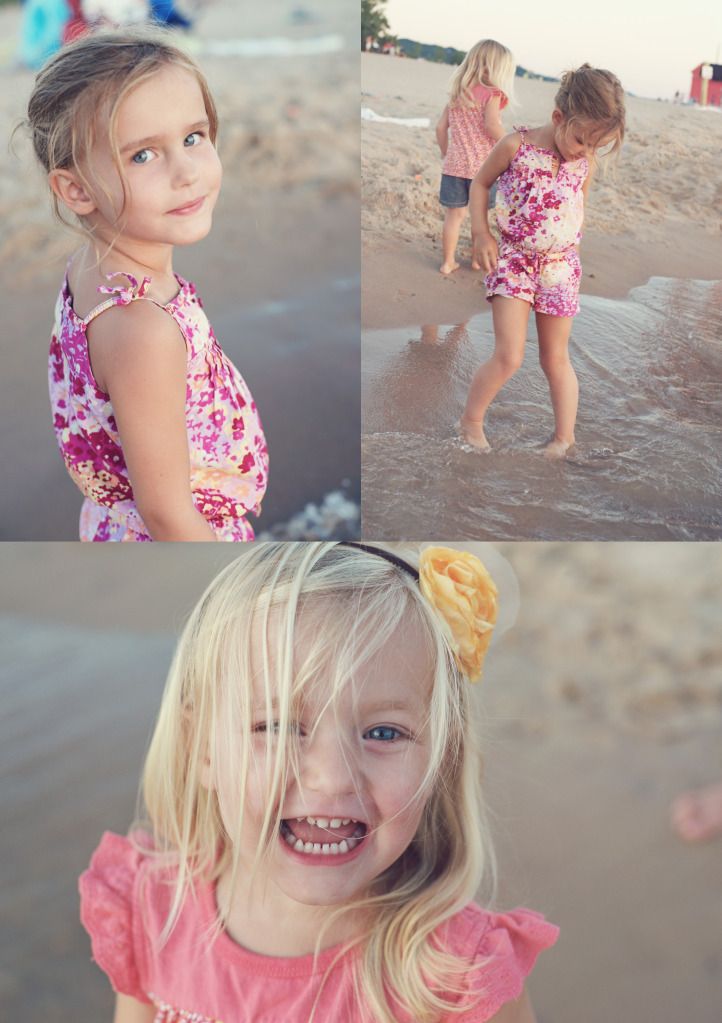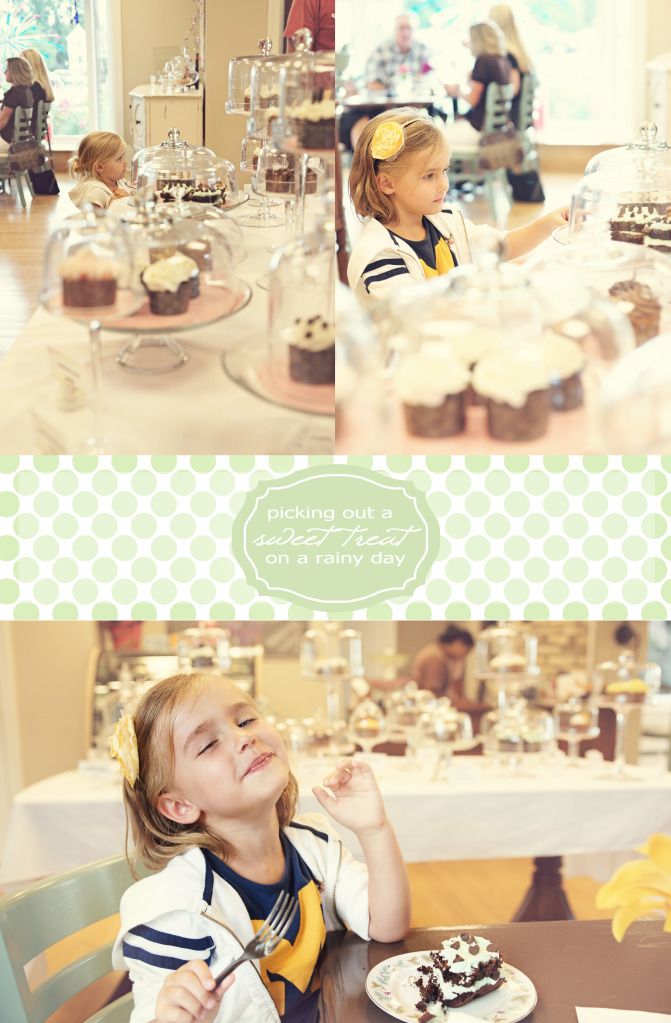 On a cloudy, rainy day, we took the chance to check out some of the other lake towns around, finding sweet bakeries and restaurants and chatting with the locals. We met a great family the first Sunday at church who invited us over the next night for dinner. I can really picture us here. J even started looking into the hospitals around :) Man, if it wasn't for winter and that lake effect...
I knew I would forget specifics about the trip after this long. Grrrr... One funny story I want to remember, though: I found J an awesome garage sale kite that has two handles and can do tricks. We argue a lot about where it is and isn't safe to fly (the thing is BIG and FAST). One morning at the beach, we had been disagreeing over it but he had got in some time flying it and was having a blast. He decided to walk the girls over to get some lunch. It is a bit of a walk, especially in the sand with little kids. I asked him to grab a hamburger and just bring it back so I could stay with the baby. I'm not kidding...over an hour later they get back. I was hungry and grouchy, especially when I realized half the trip was spent flying the kite there and back. He starts explaining that after they came out from eating and ordering mine, someone had kindly started rolling up the kite for him. But they did it wrong, so he had to unwind it and start over then decided to just fly it back. I'm getting more and more annoyed as I open the bag and find that not only are my hamburger and fries cold by now, but the entire interior of the bag is COVERED in ketchup. I'm sure I shot him one of my famous looks. He asked what was wrong then said, "Oh...yeah. I gave Abbey the bag and showed her how to hold it straight. But when I looked back at her, she was swinging it around and around above her head." I died, that image was so funny to me. I can just see her nonchalantly strolling along, glancing around at the crowd and the activities, twirling that bag around as she went. Love that girl.