OK, a month and a half later, I'm finally finishing up this trip.
Our first stop was to visit our fantastic friends, the Fields. Although, at this point, they are much like family in my book. It's crazy that over the course of our friendship, the majority of the time has been living apart. But Katherine is very much a part of my day-to-day life and it was refreshing to be with them for a few days. I think both J and I feel most like ourselves around Katherine and Bobby. A mark of a good friend, I would think.
I love and miss this small, quiet town. We took the girls to 'the square' one afternoon and I had forgotten how charming it is there.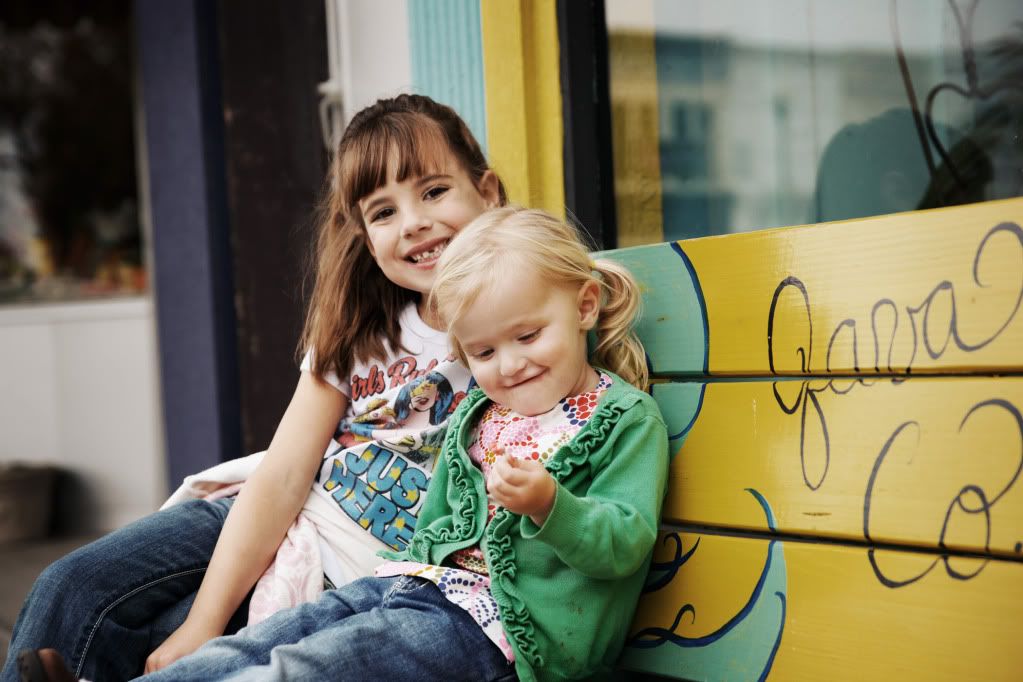 Then I wanted to show the girls the campus and building where I taught before Abbey was born. They were not impressed.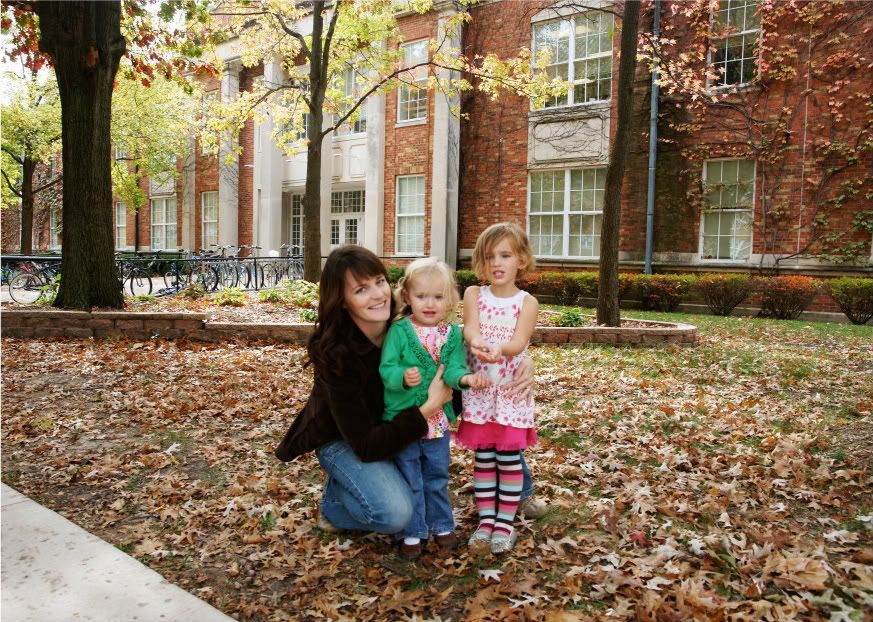 Much,
much
more interested in finding and smashing the acorns outside.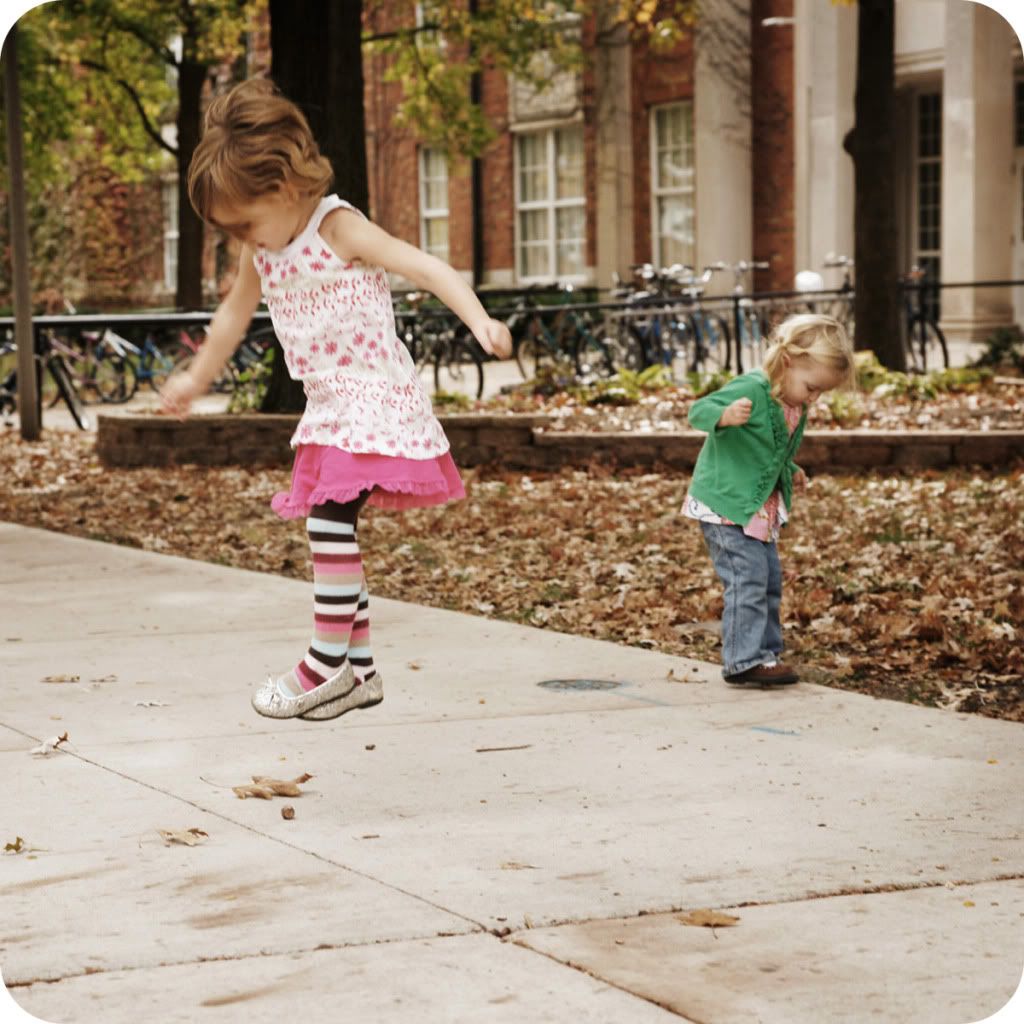 We finally got to meet baby Claire! Don't you think she looks like one of our babies? Where did those baby blues come from? So sweet, I wouldn't believe a baby could be so good if I didn't see her first hand.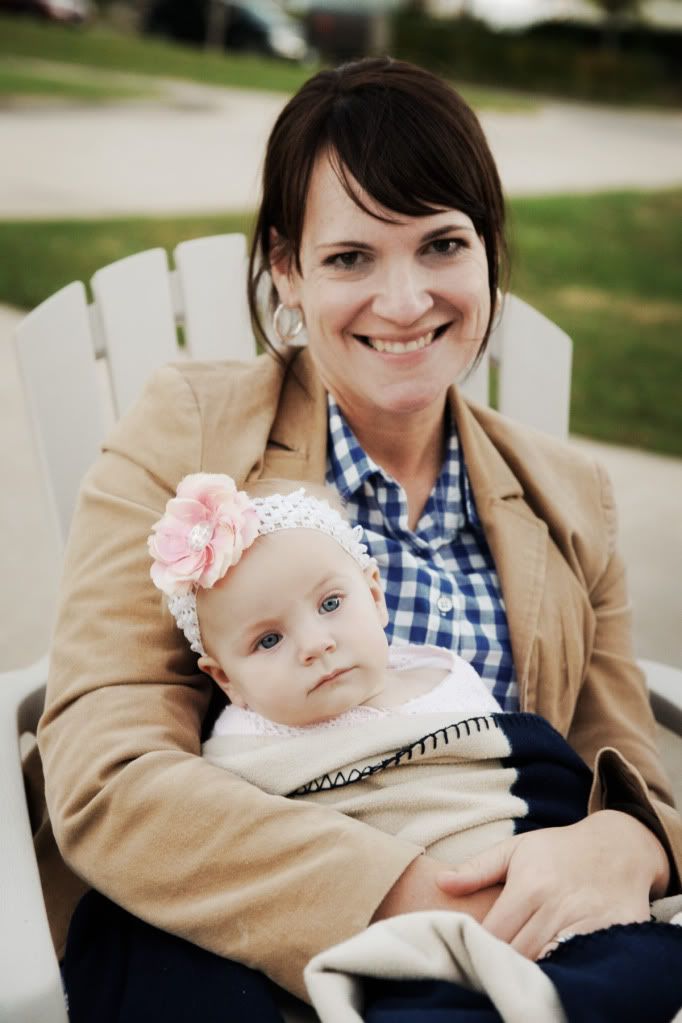 And...let's see. I think this was banana cream pie around the camp fire, if memory serves. Why banana cream pie? We like to keep it classy!