The last stop on our trip last week was our old stomping ground, St Louis. We have great friends we met there and many friends who have moved there since. Such a shame we weren't there together. My cousin,
Melissa
, moved in shortly after we left, and we met up with her in St Charles so the kids could load up on ice cream and run in circles. :)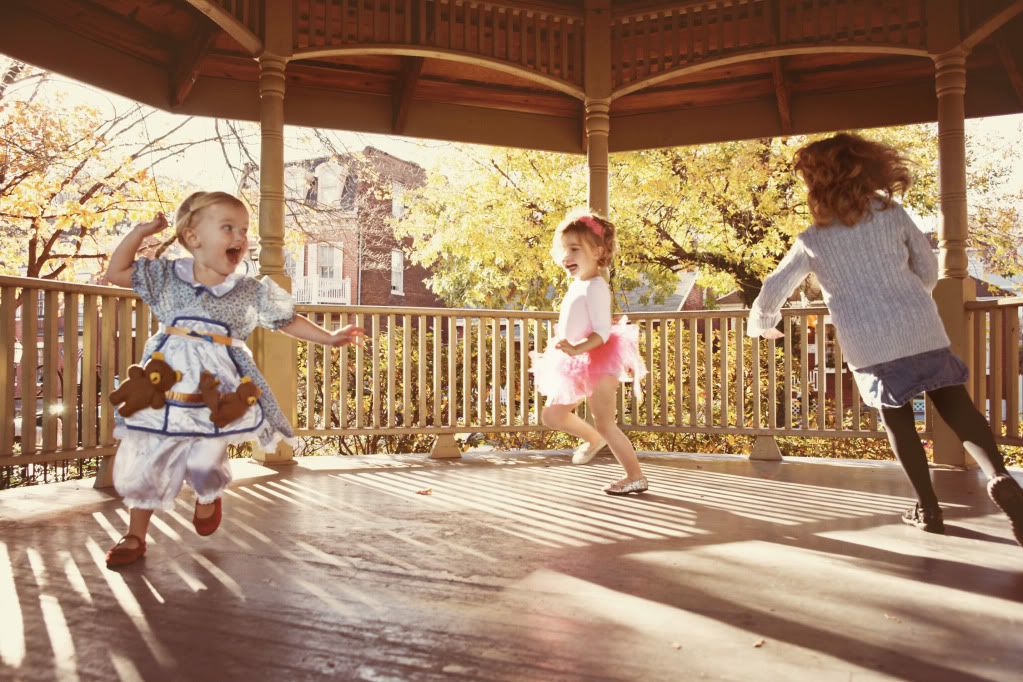 I love this area and it was fun to visit the little shops I've been missing. Goldilocks and Bella Ballerina obviously had a great time getting to know Hermione (she's so cute!) Melissa was getting some pictures and asked her to cast a spell, and Chloe paused then sweetly said something fancy, like "Wingardium Leviosa".
ok, ok, i totally had to google that. i know very little about ol' potter.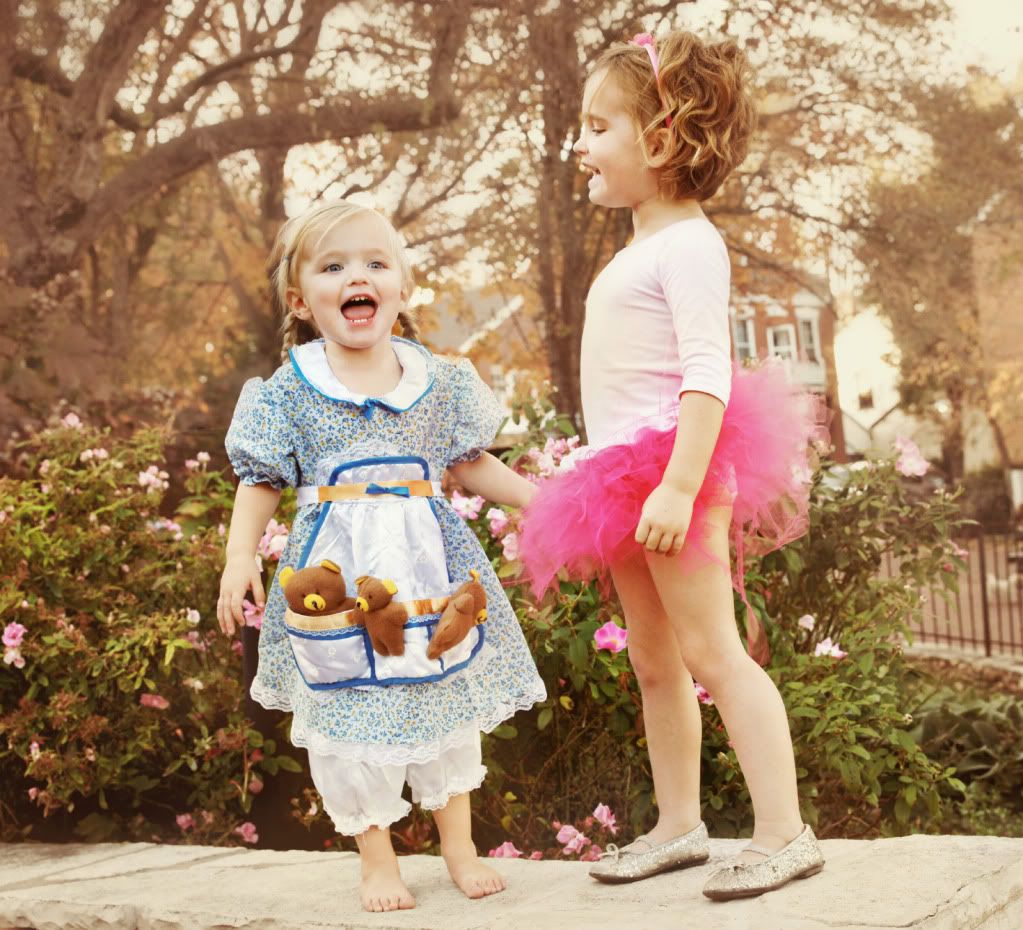 I was so excited about Hayden being Goldilocks. It is her favorite story and, really, she IS Goldilocks. I wanted to get pictures of her in all her curly, goldy, locky glory. No such luck. She's hard to catch these days. And Abbey wasn't giving me much either:

For a while she wanted to be Miss Mary Mack. I've been teaching her the hand clapping and rhymes and she LOVES Miss Mary Mack. I was so excited about that idea...all dressed in black, silver buttons up her back. And Hayden would be the elephant! Then she changed and insisted on 'ballerina'. Hmph. She did look really cute though despite showing me no camera love.

But wait...then she thought about it. A chance to show off her moves? She
lives
to show off her moves!
Ha! She's never taken a dance class (as evidenced by the funky chicken move) in her life so when she pulled that pose, I was delighted. What a ham.