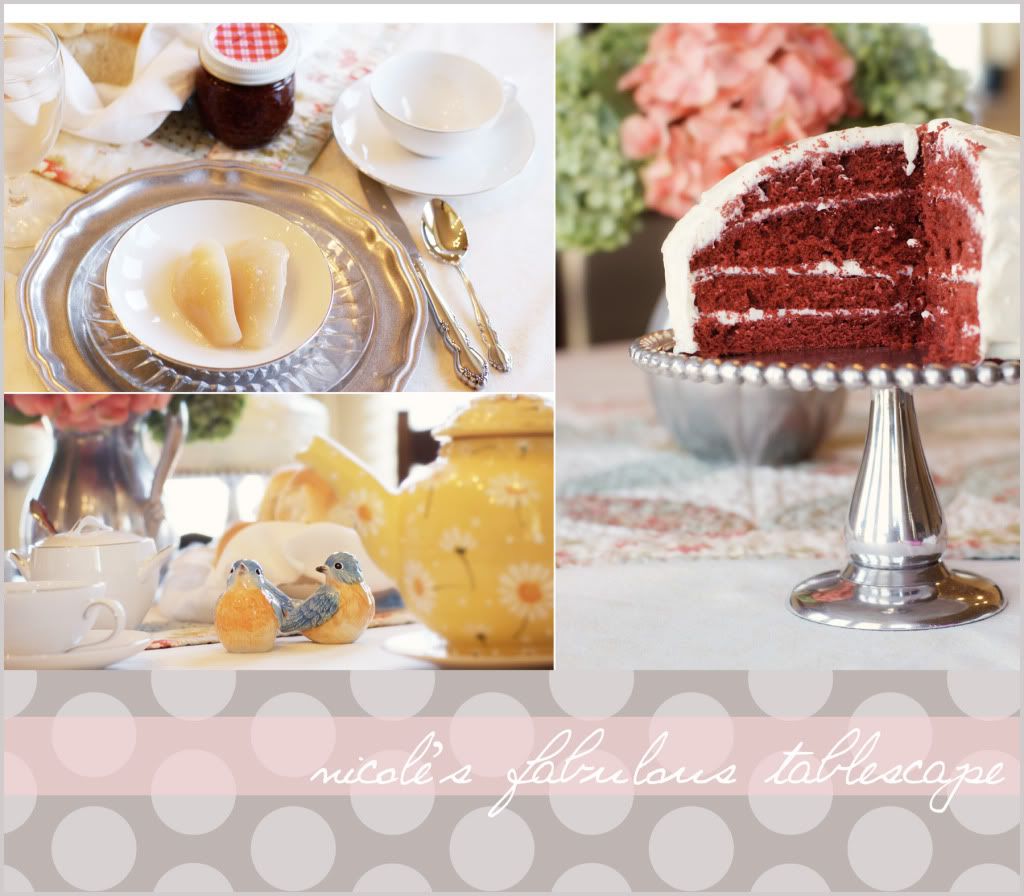 Grandma Furniss's dishes. Red velvet cake. The little birdie salt-and-pepper shakers peeking out from tea cups and teapots. I was so happy to see her
pumpkin seed table topper
, it made me feel special for some reason :) It was a feast for the eyes and then just a regular feast. Or verging on gluttony, truly, I could not stop eating! Nicole knows how to put on a party!
I had the pleasure of sitting across from this sweet face. It was obvious Bridget has sat at a tea party or two, she was perfectly lovely. I think I made her nervous taking a thousand pictures of her from across the table.
(
The kids got grape juice, we got the good stuff :)
)
Abbey took note and wanted to do tea parties the rest of our trip. Good thing Nana had a suitcase filled with soiree essentials.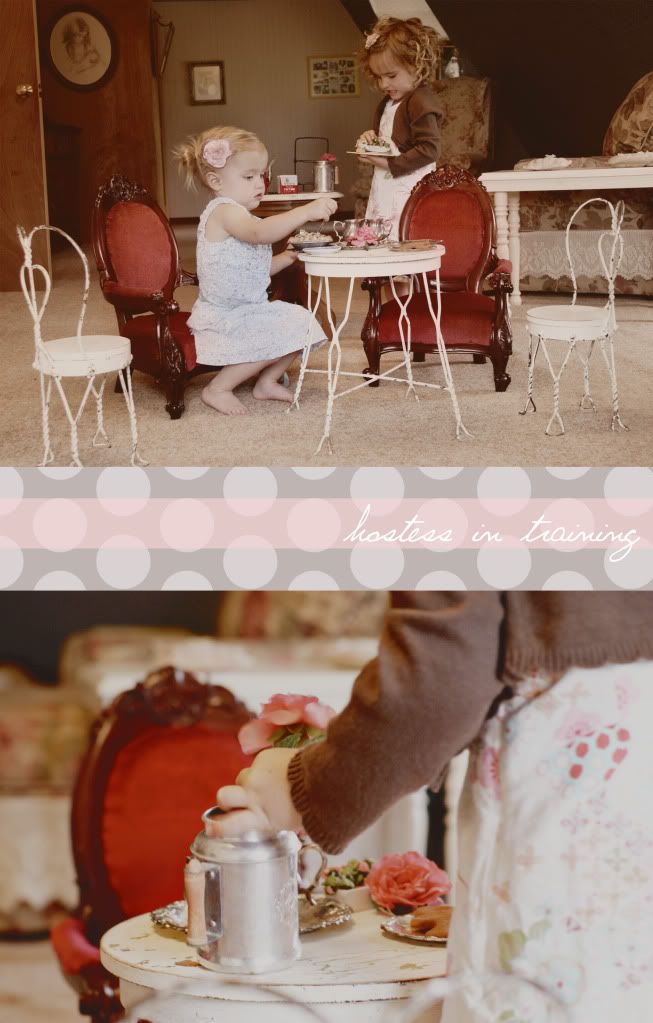 Thanks Nicole! It was a perfect afternoon.