I've met a little resistance with this project. Apparently it is blasphemous to paint over wood furniture. And when I told people I was painting my piano
blue
, well, I mostly got confused looks. But here's the thing. My Craigs List piano had carvings in it from the previous owner's grandkids that needed to be sanded out anyway. And one day I'll have a beautiful baby grand in my acoustically sound music room {
that will be sound proof when the french doors are closed
} :) For now, I have a piano that I paid less for than the paint it took to cover it.
And I LOVE it!
I haven't had a piano for nine years, so the only music I have is violin accompaniments. But I am so happy to have music playing in my house. It does good things to my heart.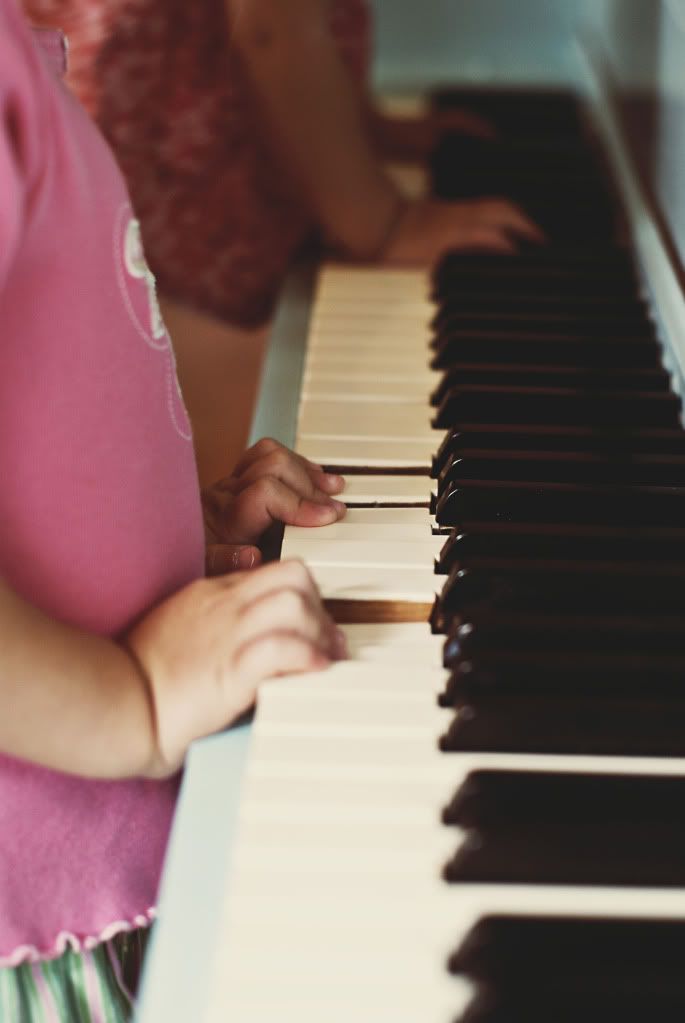 Ashley's Institute of Music is now open!
I love this corner of my house.