The applique can not be stopped! I love it.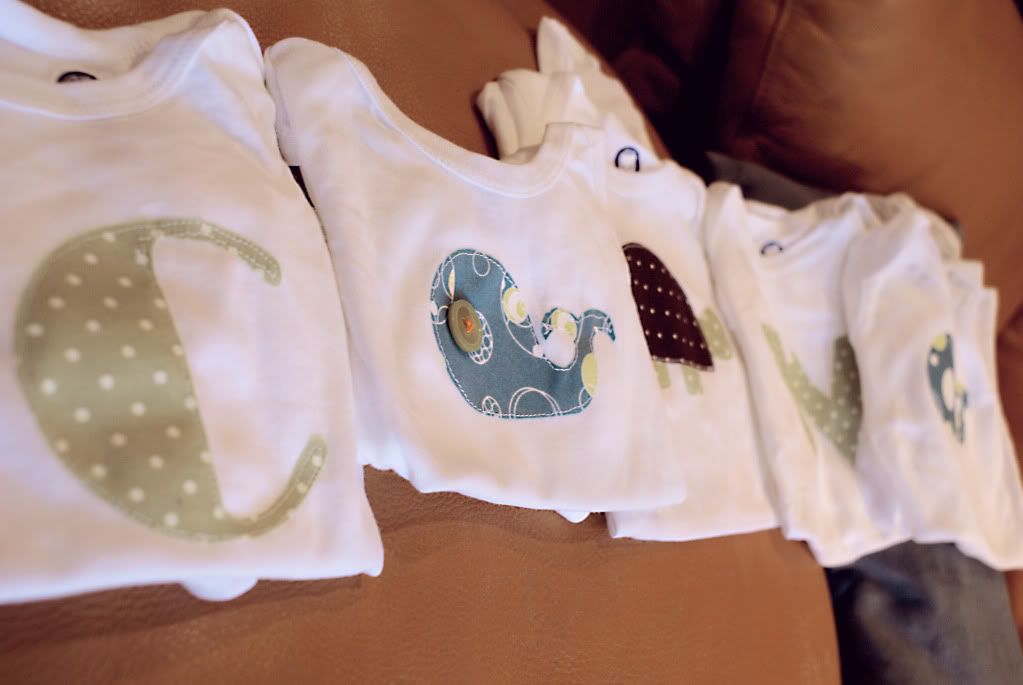 And I'm loving that iron-on adhesive stuff. I've been sticking fabric to tags all weekend.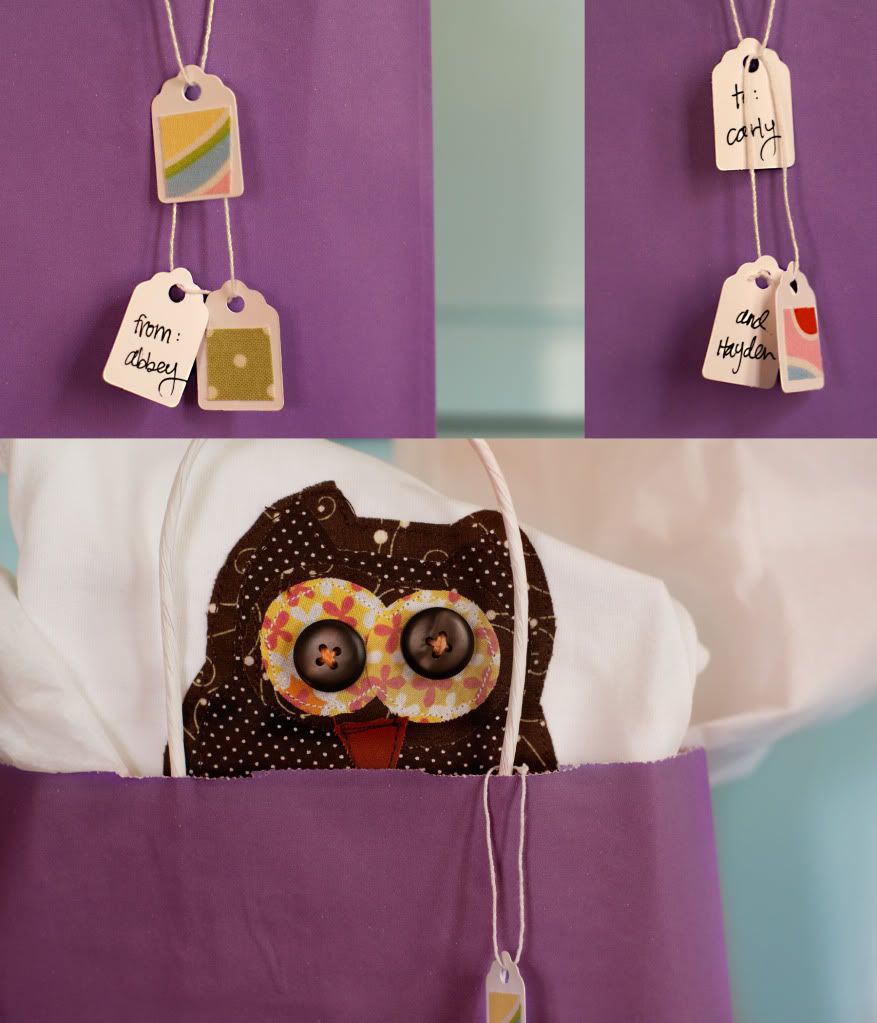 I know what you're thinking--another owl? I know. I think I might need every little girl in my life to have one of her own.
Today while we were driving home from church, Hayden's window shattered. (Thank heaven for tempered glass.) I don't even know how it happened, it was out of nowhere. But my theory is that it happened because I bought gas on Sunday. Dang.