I was getting the girls ready to go to our favorite children's museum and was running about the house grabbing all the ridiculous gear it takes for us to get out of the house. Abbey said "I gave one to Hayden!" and was acting pretty pleased with herself. What do you know. It was a tylenol! I'm glad I was paying attention and quickly got it out of her mouth before the coating even dissolved. These girls keep me hopping.
I was giving Abbey a scotch blessing (
what DOES that mean?
) and ended with "You never, ever, ever put things in Hayden's mouth. Do you understand?"
She said, "Yes,
Mudder
."
Total Attitude.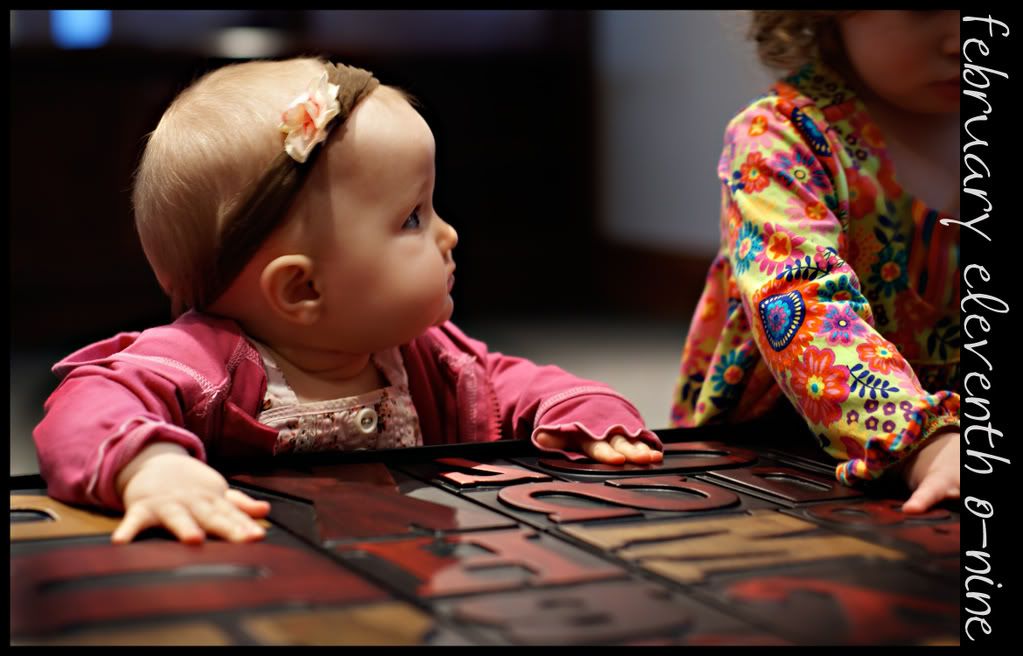 So off to the museum to meet up with Jeanine and Ellory. Had a lovely time. Skip forward to the drive home:
Abbey's upset about her socks and throws a shoe at Hayden. Then continues to scream that she doesn't know where the shoe is now. Oh...toddlers. Made out of pure sweetness, aren't they?
A few minutes later she says "I'm sorry, Hayden. I say, I'm sorry, ok?" I asked why she was apologizing and she said, "Because I want to." Ooohkay, Miss Attitude.
Me: I know, what did you do to her?
Abbey: Nothing.
Me: Did you throw a shoe at her?
a few seconds to reflect, then:
Abbey: "....Hayden!! You know where my shoe is!"