A few of the things I love about my love. It may be a bit biased. But it is my view, looking up at the pedastal:
I love that you are so
easy going
. It takes a lot to get you ruffled.
I love that you are totally and unapologetically
devoted
to your religion. I've never met someone who constantly thinks of missionary work, gets as excited to go to the temple, and is as pumped up about family history as you. I'm so glad our kids will see that commitment as they grow up.
I love your sense of humor. It's not the in-your-face, putting on a show, sort of
humor
. But every so often you pull out some quip that sends me rolling.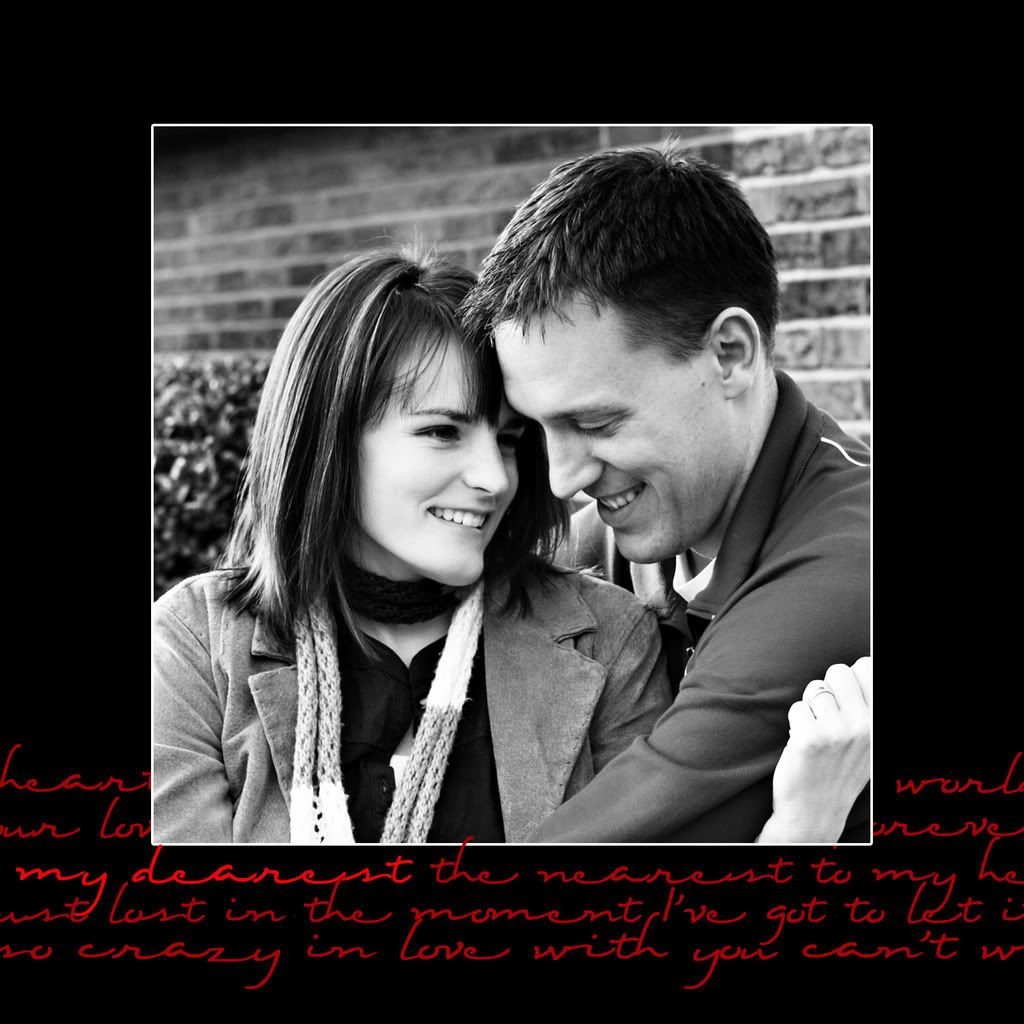 I love that it embarasses you when people find out how stinkin'
smart
you are :)
I love that I've been
pleasantly surprised
at the new things I've discovered about you along the way. Fantastic things I didn't know about you when we got married.
I love that you are not dramatic but willing to
listen
to me when I am. I love that I can come home and hash through conversations or family/friend relationships, you know, girl stuff. And you always listen and thoughtfully give your input. I LOVE that!
I love that people love you.
I love that you are dependable. You've been the
go-to guy
for so many people and are always willing to help. Sometimes this is a hard one for me to accept since it often takes you away, but I am so glad it is who you are.
I love that you always find me sexy. Even when I feel far from it.
I love that you cleaned the kitchen and got Abbey breakfast before you left this morning (
before I was even awake...
). Love you babe--love that
you're mine
.