Since my mom was going to be in town for the weekend, I thought it would be perfect to take Bennett to A Day with Thomas. I thought he would love it. It was hard to tell...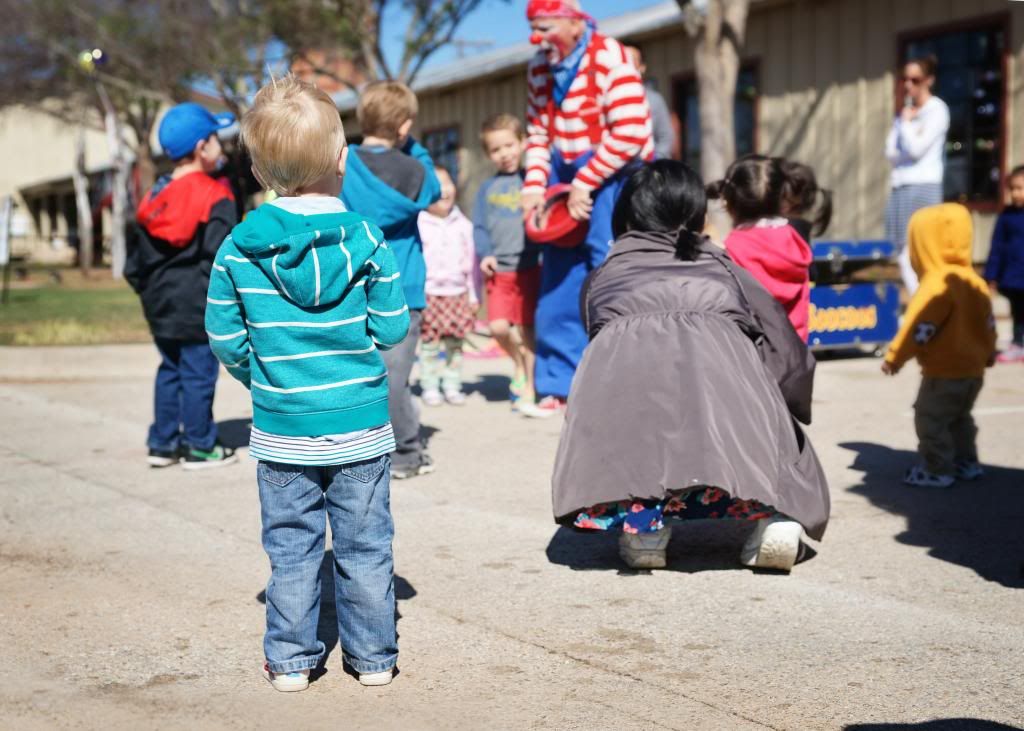 He tends to hang back in new places, especially if the girls aren't there. We were both relieved and excited when he broke a smile. Ok…so it was when the clown was getting hurt…but whatever.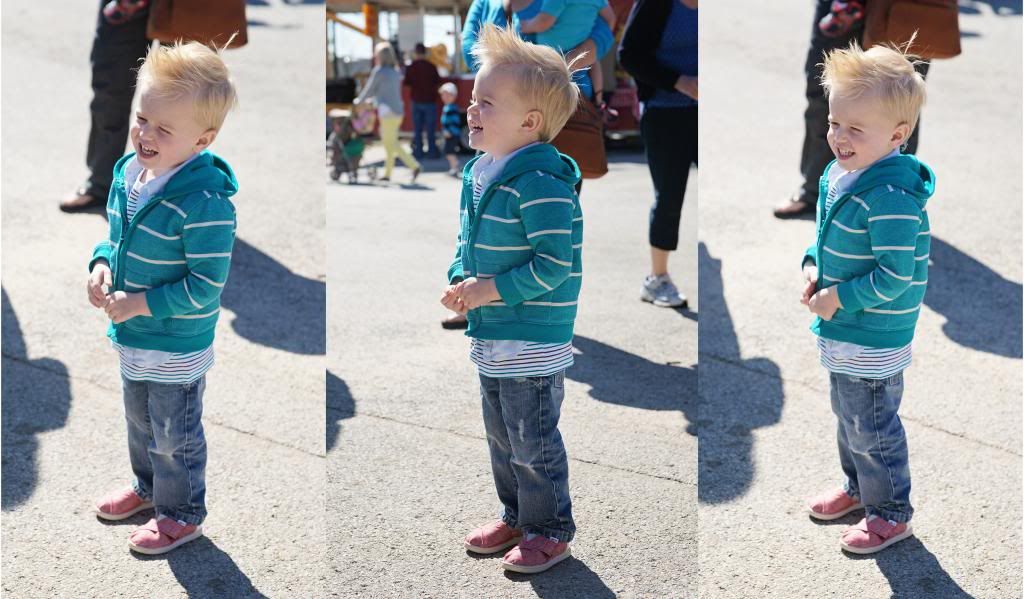 Then it was time for the main event: riding the train!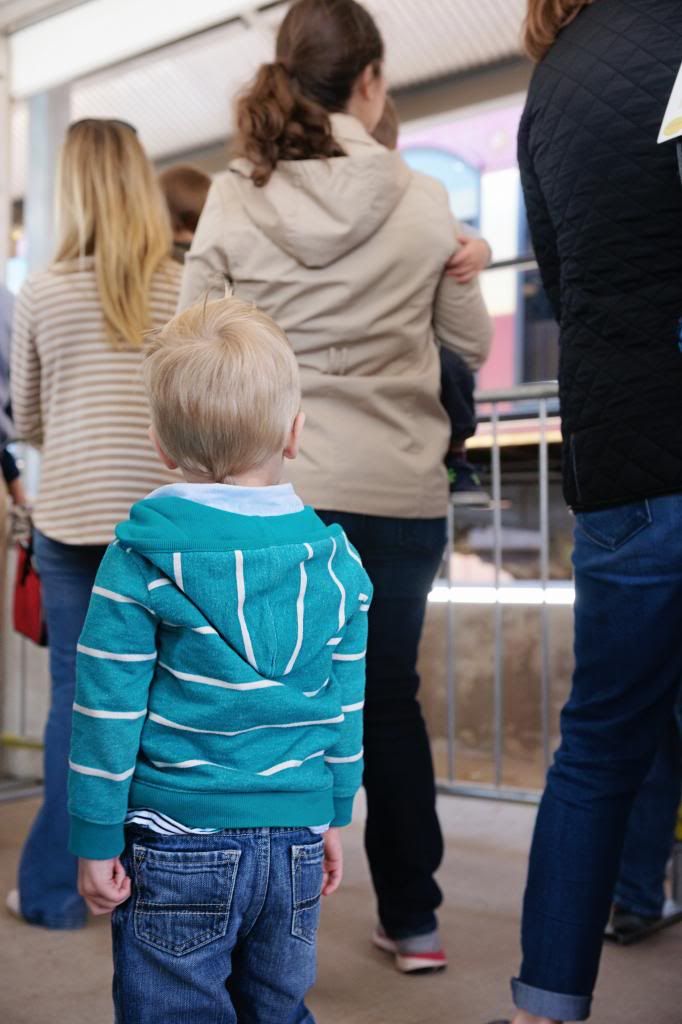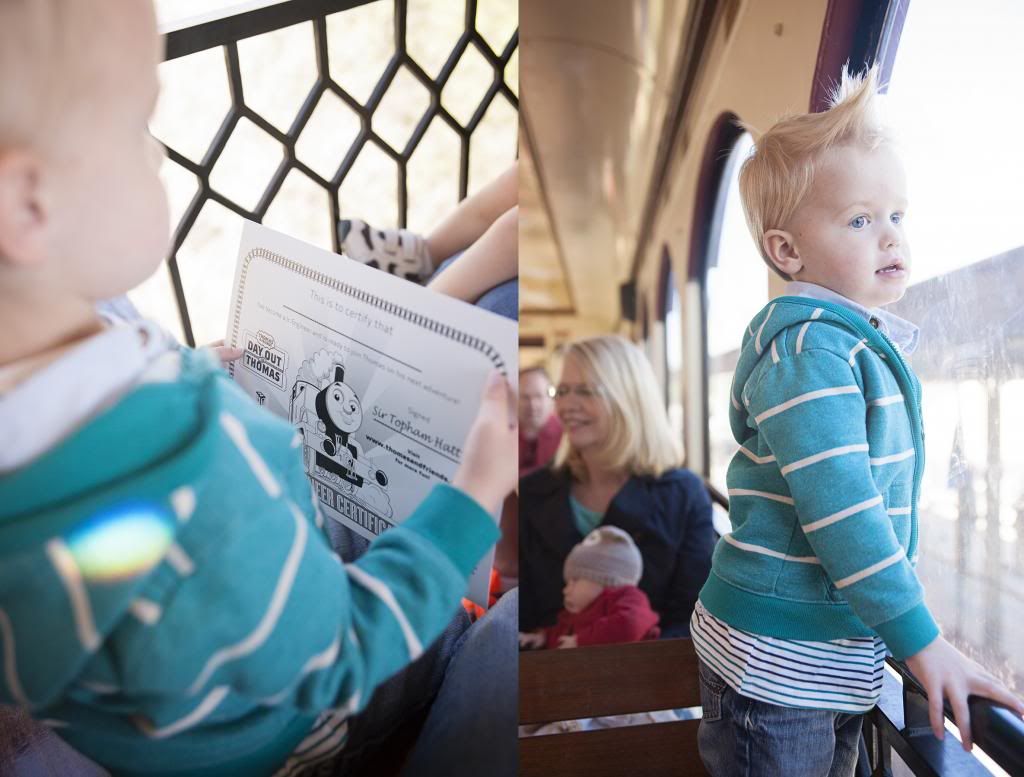 He was so quiet the whole time! And, unfortunately, the train went past the Great Wolf Lodge (or the Wolf House, as he puts it) and then that was ALL he wanted.
I would say the day was a bit of a bust, except he hasn't stopped talking about it since. He and I happened to drive past it this week and he recognized the spot right away, even though Thomas was gone. But we got out and checked out the other trains and he asked over and over to ride on it again. What a funny kid.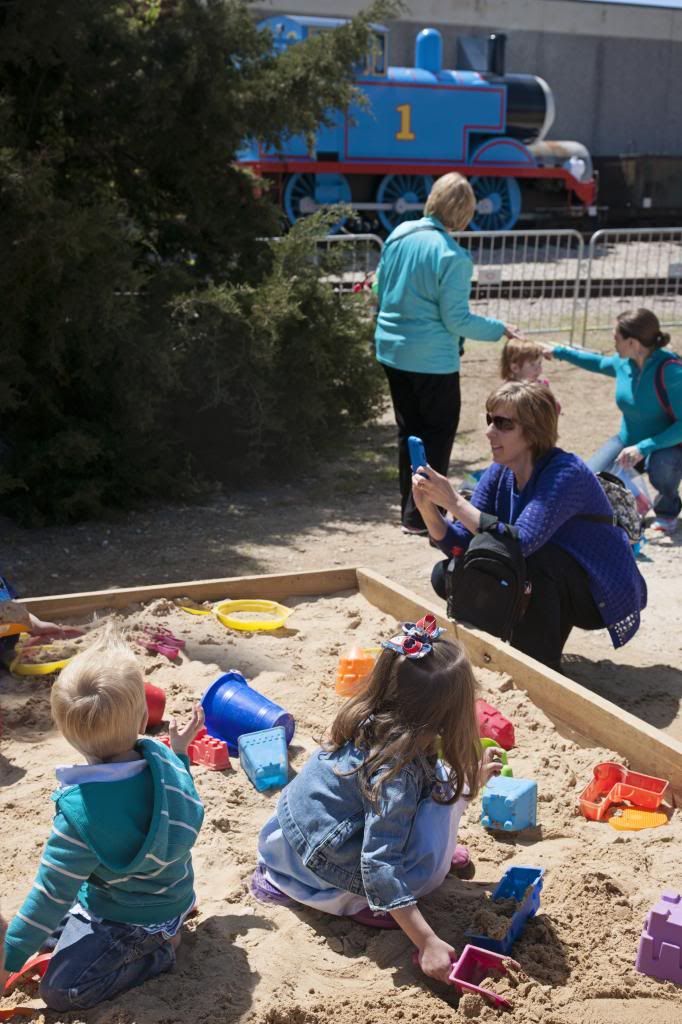 Of course, the girls were up for making his cake again. No pink pigs this year, though! We invited some neighbors over last minute for cake. The kids all knew each other from school and running into each other outside, but their mom and I hadn't met. She is really cool, just a few houses down, and now we have a car pool going. Birthday success!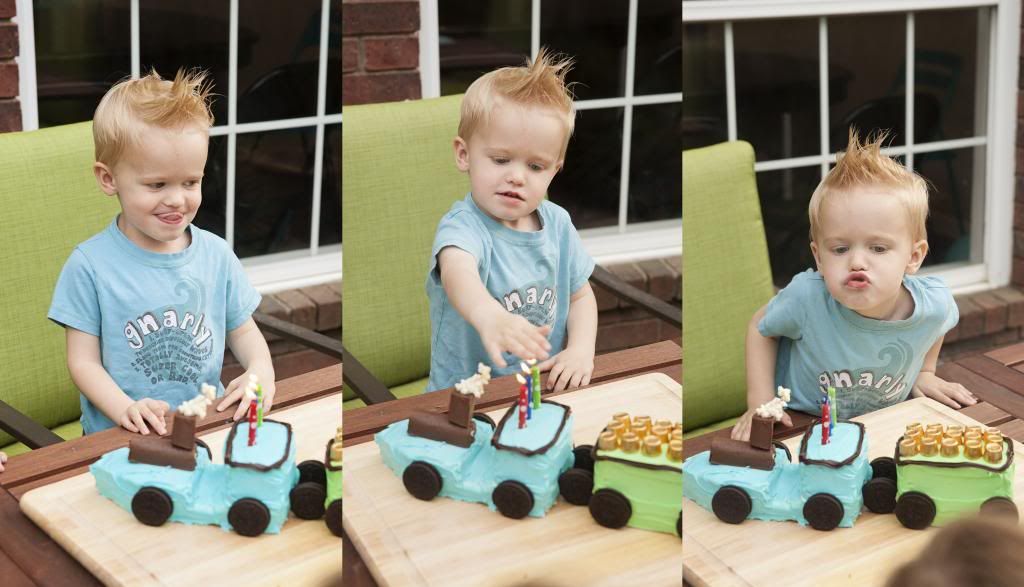 Bennett got his first (balance) bike and picked out his awesome helmet. I adore this boy, Happy Birthday, little man!