Abbey invited some of her girlfriends over for a water party (which turned into a 'scramble-for-new-activities' party when the forecast predicted chilly weather.) J wanted both girls to have their own party, which was a really good idea this year. Both girls needed to feel special and have the spotlight on them for a bit. Which is why it totally broke my heart when Abbey was in tears at her party. When I pulled her away for a minute to regroup, she said, "Nobody wants to do what I want. Nobody cares about me." A bit dramatic? YES! I thought, what a waste! This whole thing was a bit much for me to be doing right now and it was all for naught if she didn't feel special.

She bounced back all right. Presents and chocolate cupcakes didn't hurt.

(Abbey's signature pose these days :) I could post dozens of pictures with her in this exact pose with different items...flowers, friends, dolls, Bennett....)

Anyway, felt like that party was a bit of a bust. Her friend got her a slip-n-slide, the sun came out, and all the kids ended up out on a hill in our backyard and had a BLAST. But I felt frazzled and had another party coming soon. Yes. Another party. Abbey's dad is the fun parent, remember? I kept shooting him angry eyes at this point, I couldn't believe we were throwing another party. But he really wanted to do something with the neighbors and his work friends. So another BBQ.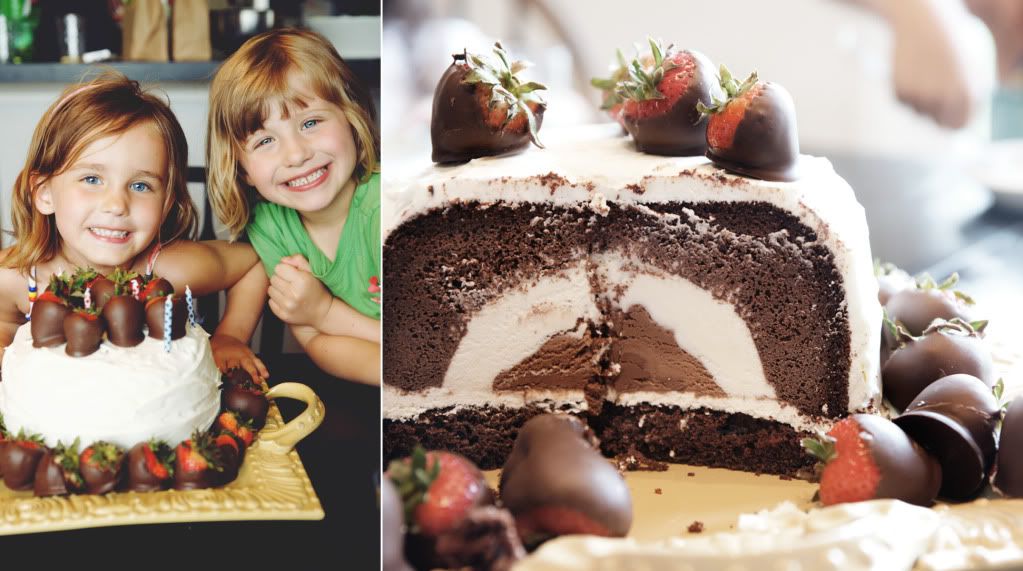 And it totally rocked. Dad saved the day! And made her this awesome cake, can you believe it? She wanted 'a chocolate cake with ice cream cake and pink sprinkles and cupcakes and strawberries and chocolate vanilla and chocolates on top and pink frosting, etc, etc.' I was good with cupcakes, but he indulged.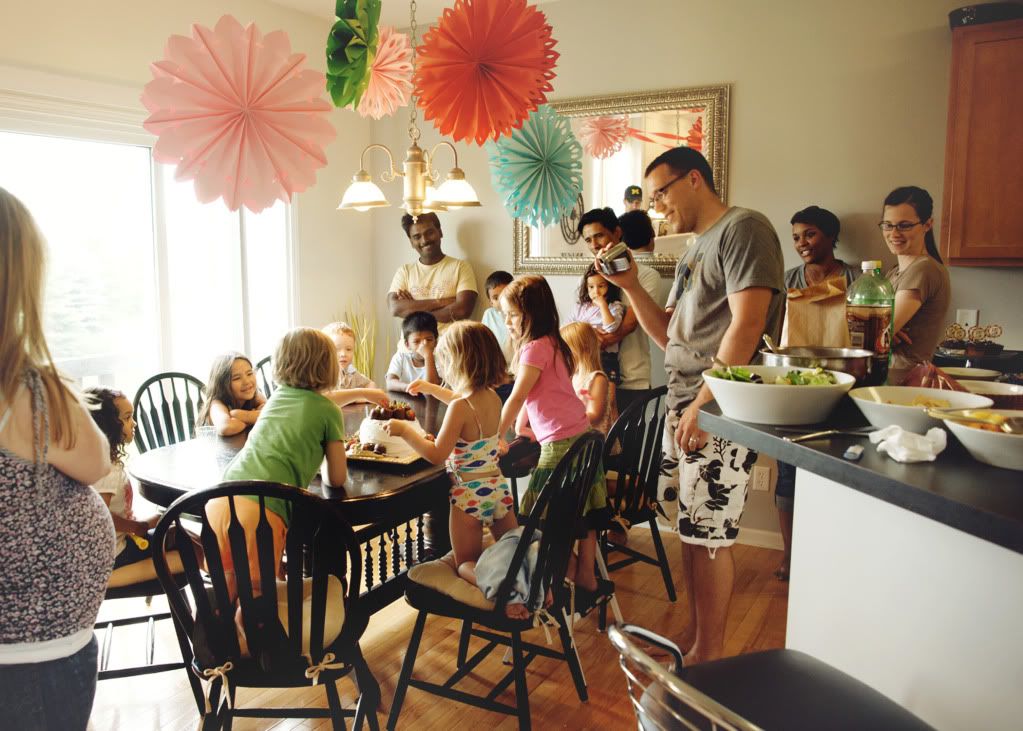 We've never been big on getting our kids toys until this year. Until their age appropriate toys got AWESOME. We found this stomp rocket (which just sounds way too close to snot rocket...ew) and it's a party.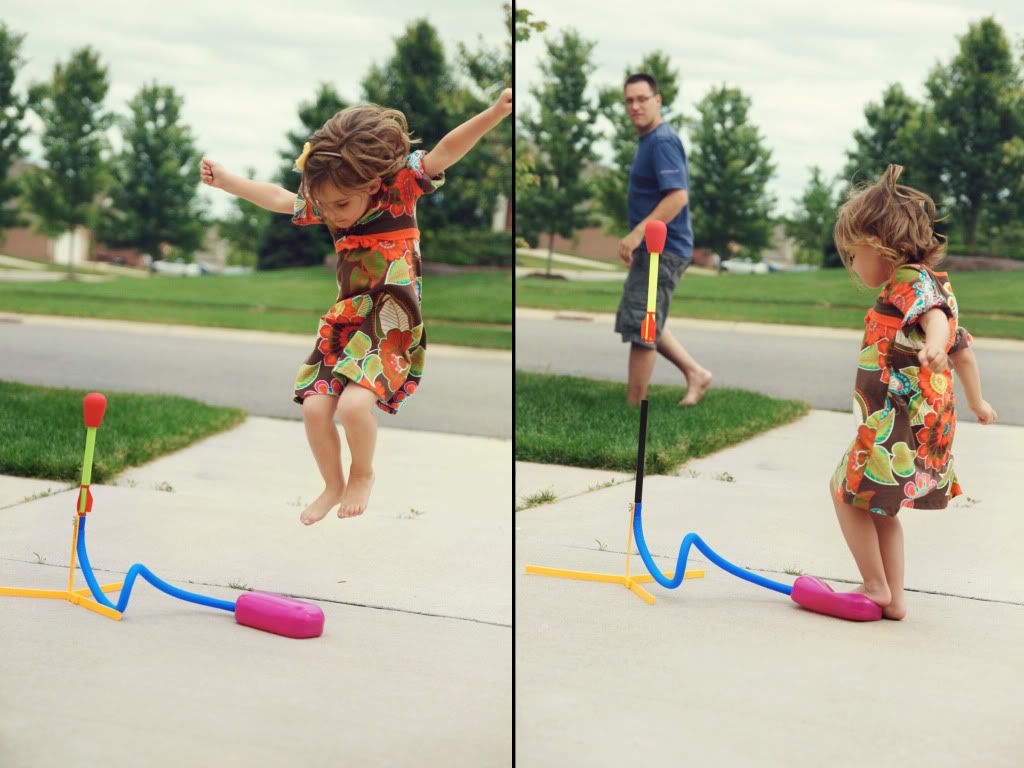 Happy Birthday, gorgeous. Hopefully next year there will be less tears. But in the end, mission accomplished. You were so excited that night and couldn't believe how you got to party all day.