"You know that kid Liam who wears pajama pants to school and pays for things with hundred dollar bills? Two fun parents. Mark my words." -Claire, Modern Family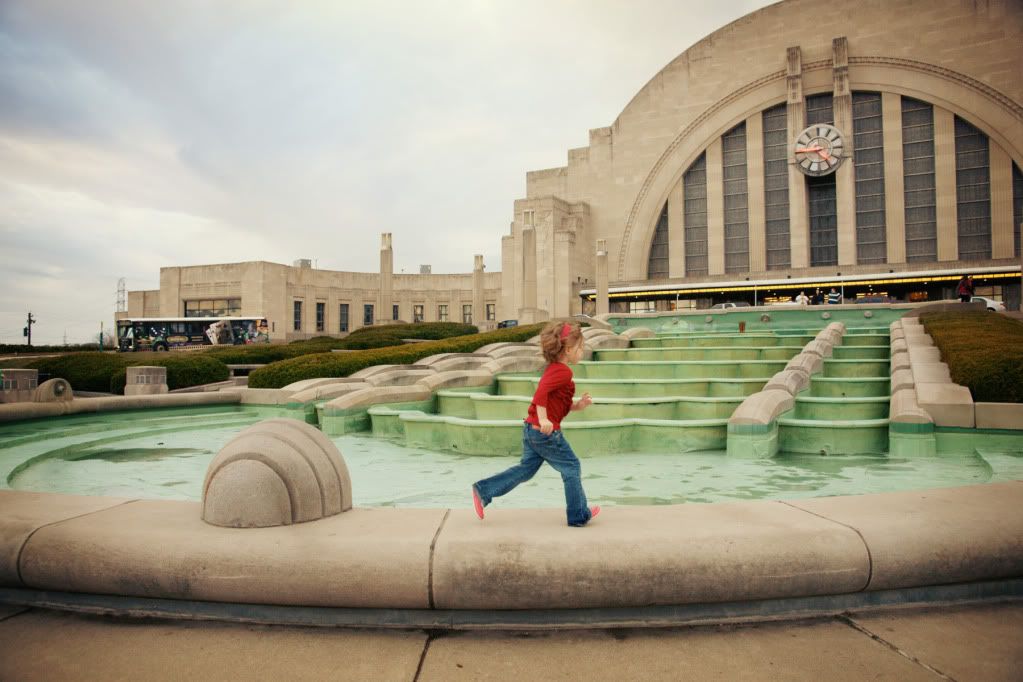 J had a three day weekend, and that man can not stay home for three days straight. His initial plan was to head back to St Louis because the girls ask every day, "Can we go back to the Magic House?" Every day. But my kids only have one fun parent. And we do not live close to St Louis. So my compromise was the children's museum in Cincinnati. And I grumbled about it the next few days anyway.

As it turns out, J was right on the money. We had a great time--my kids are lucky to have him. And he forces me to be the kind of mom that I really would like to be but so often don't have the energy to pull off on my own initiative. I always laugh with my sister about how she and J are so alike--if those two were married, there would be no end to the last minute road trips and snow forts. I like to think he and I balance each other out. You know, I make sure there are car snacks and clean underwear involved. :) (Not that my sister would forget the clean underwear. She's just kind-of the whole package!)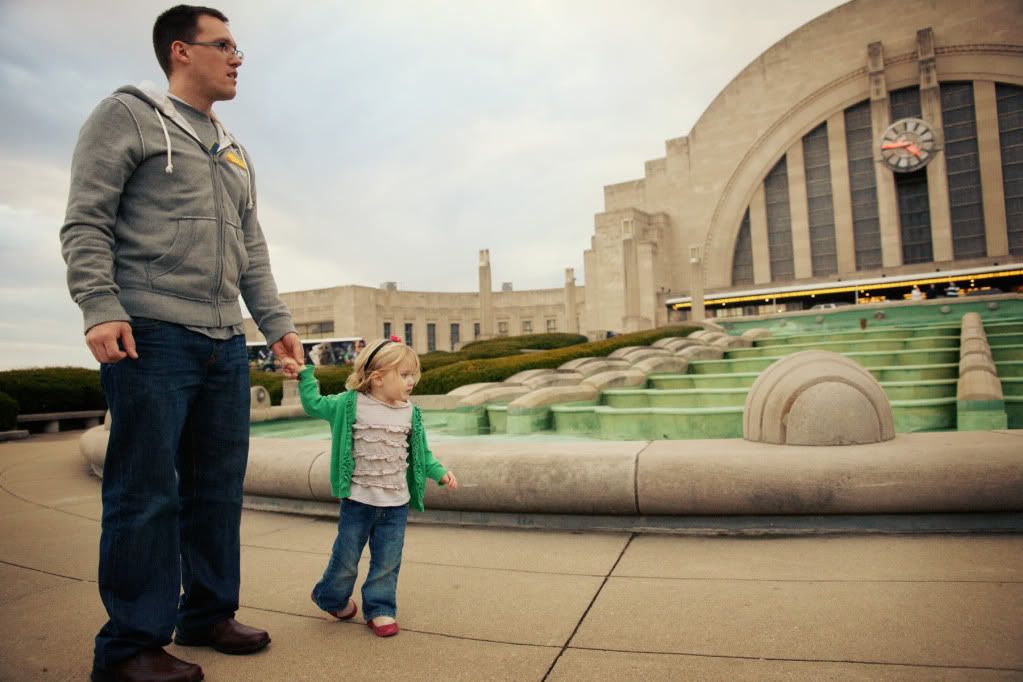 Goldilock's idea of vacation activities mostly included cleaning and cooking in the play kitchen.