It's been mentioned that we moved. Yes. Our landlords found a great opportunity back here and, you know, wanted their house back. It was unexpected and quick. I think everything will work out (maybe even better) except two big things. I grew quite attached to my neighbors. We can always take a drive to visit but nothing like walking out my back door and having an unscheduled, great conversation with Jeannie over popcorn and limeade. Then the yard. The lovely bike path through the back, the great creek and greenery for the kids to explore. And...more selfishly, for me to run back and catch a photo of the kids when the thought struck. Was so looking forward to seeing it in spring.

So I got a little gift. I missed a turn on the way home the other day and ended up driving past this field. This gorgeous, gorgeous field. We took the girls back a few nights later and let them have a little picnic with their babies so I could get in a photo fix.

As we were loading them up to go, J asked if it was ok for them to take their butterfly nets since he had promised them they would go butterfly hunting earlier. Uh....yes! Too many times there are tears and protests and bargains and bribes to get a picture done. But this one was magical. I'm so happy with how they turned out and delighted that the night itself was just as lovely.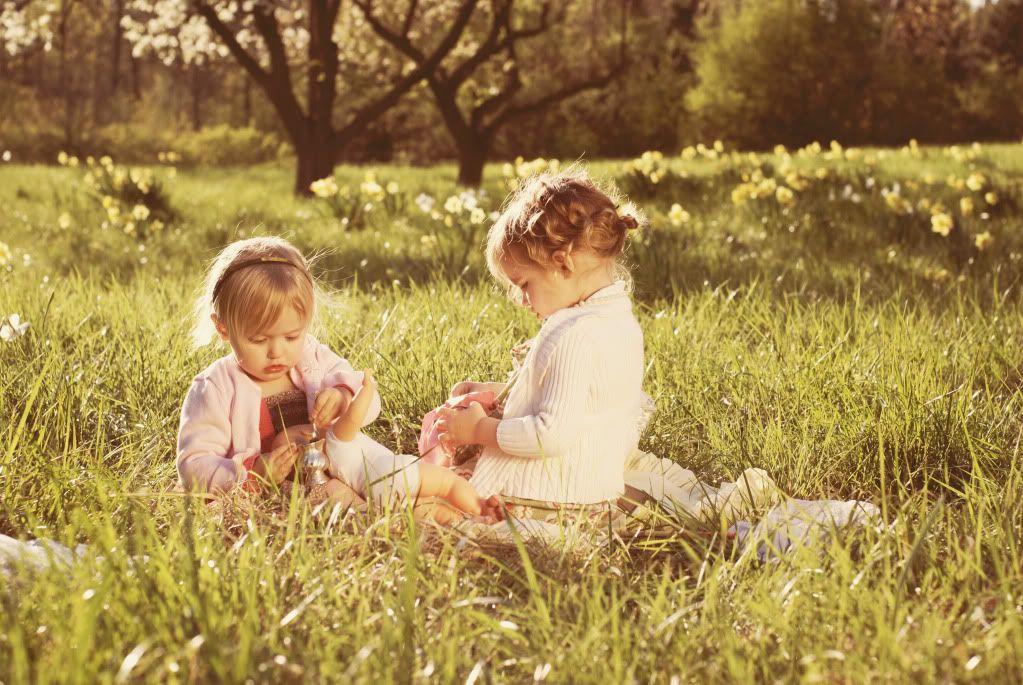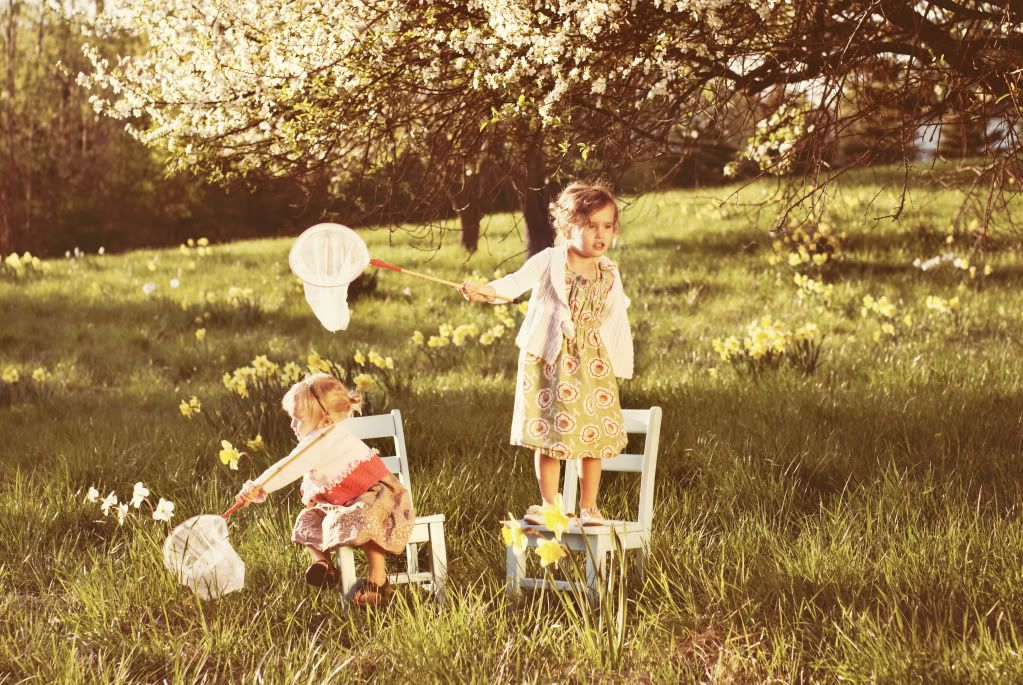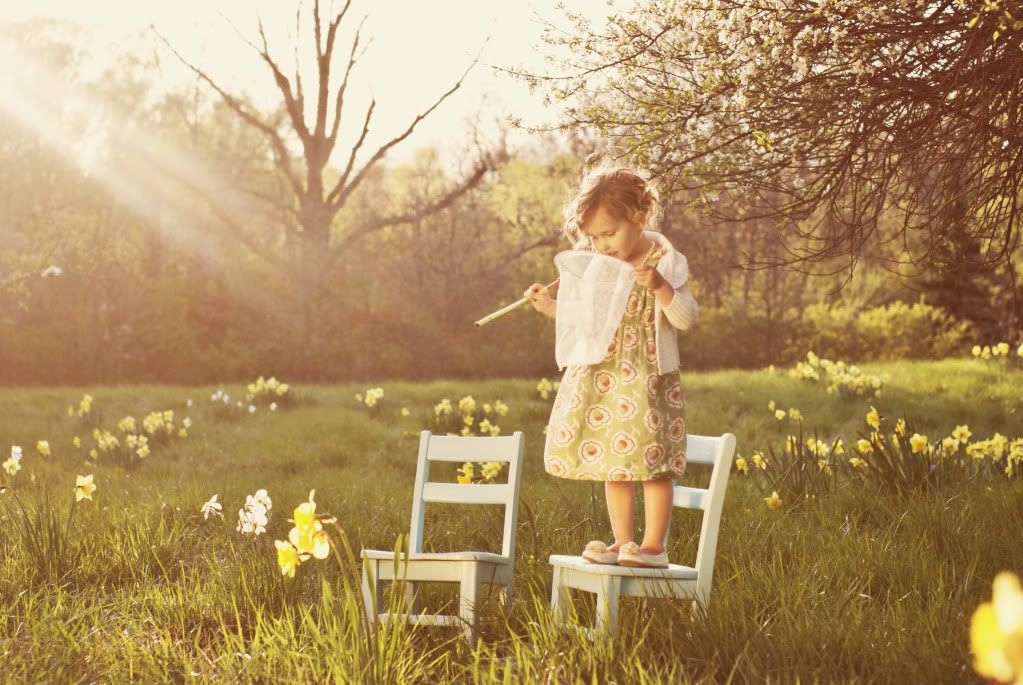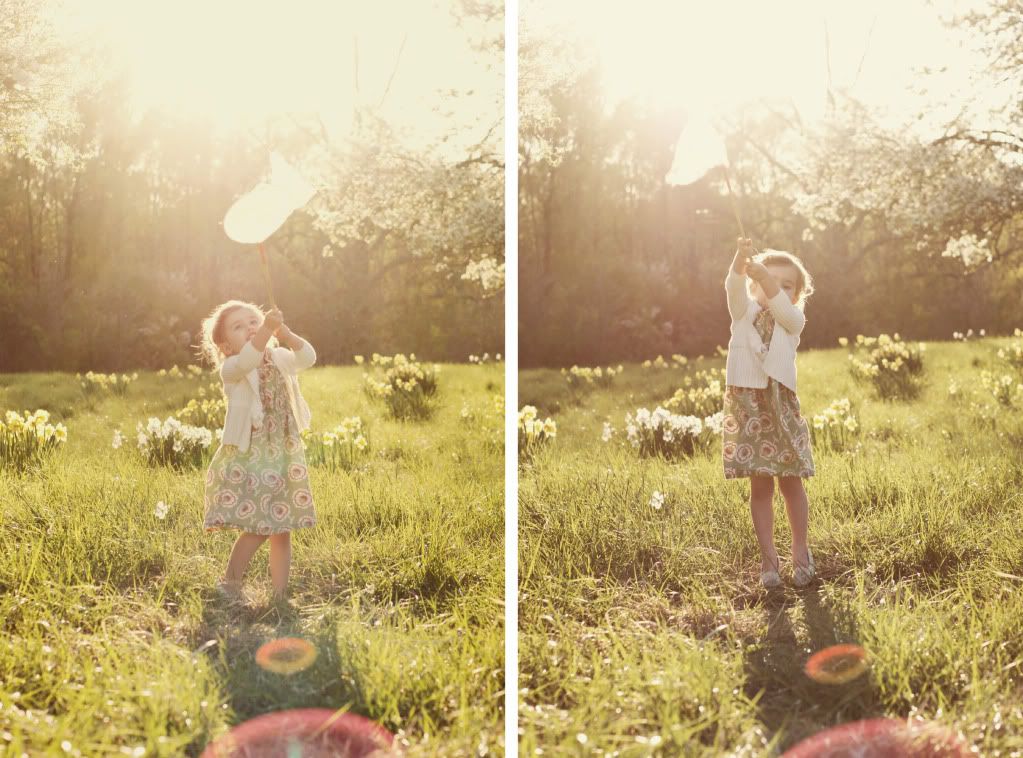 I would love to find more things to love about the new stomping ground. A worthy goal for Pretty Mondays, I think.