I wish I could send
Charyce
a year ahead of me whenever we make a move. She was in town last Wednesday so we met up to visit her favorite vintage/reuse/thrift shops. She's always in the know, I love that girl.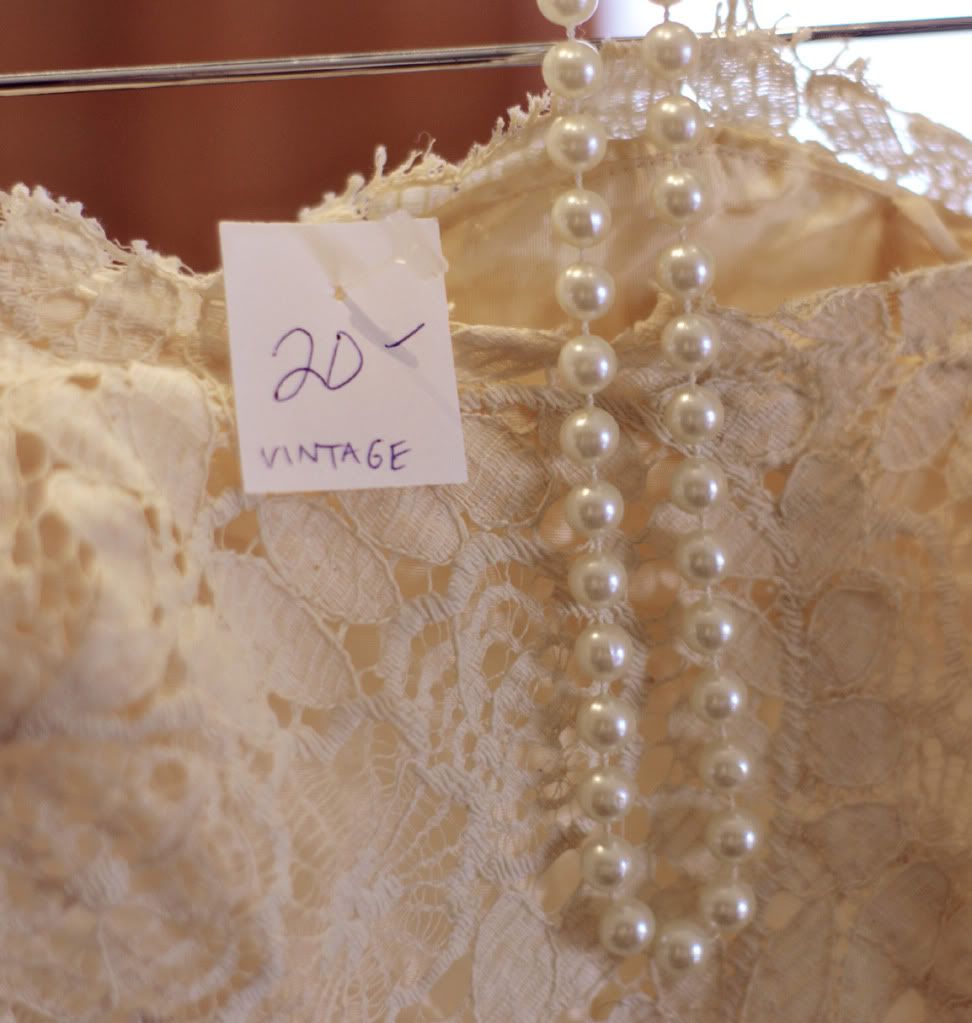 I'm loving pearls lately. If these were real, they'd be on a nicer strand, but for 50 cents, I don't care.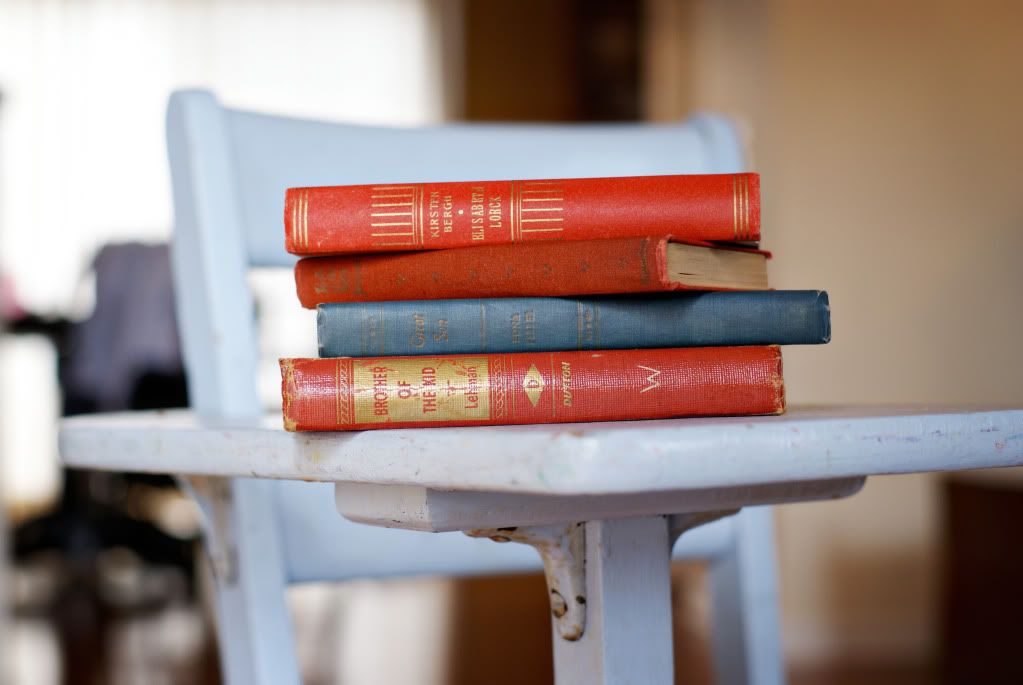 Totally judged the book by the cover. Actually, just the color of the cover. Which is even worse. I've been looking for old books that match the colors in the girls' room and these places were the mother load.

This particular one was about 2,000% more expensive than the others, but I'm sure they knew some sucker would buy it anyway because she needed a pick-me-up. :)

I was nervous to buy too much that afternoon. I have commitment issues when shopping. But I kept thinking about that lace dress I left behind and came across the perfect cardigan to pair with it. I bravely took the girls with me to stop by and get it a few days ago.

Abbey LOVED the store. Granted, she doesn't get to go shopping much. But it was a feast for the eyes and she 'ooohed', and 'aaahhhed' over everything. The ladies laughed and commented on my enthusiastic shopping partner.

As we were checking out she said,

"I just love this place. I saw everything that's important to me."
I can't make this stuff up, people. That girl makes me laugh every day.
By the way, does anyone know how to safely wash a dress like that?!?