The bigger little one this morning:
'I know! Let's dip strawberries!
'
We like to have dessert after every meal around here.
I just happened to have a few strawberries and just enough chocolate chunks to fill a
l

i

t

t

l

e

t

e

a

c

u

p

.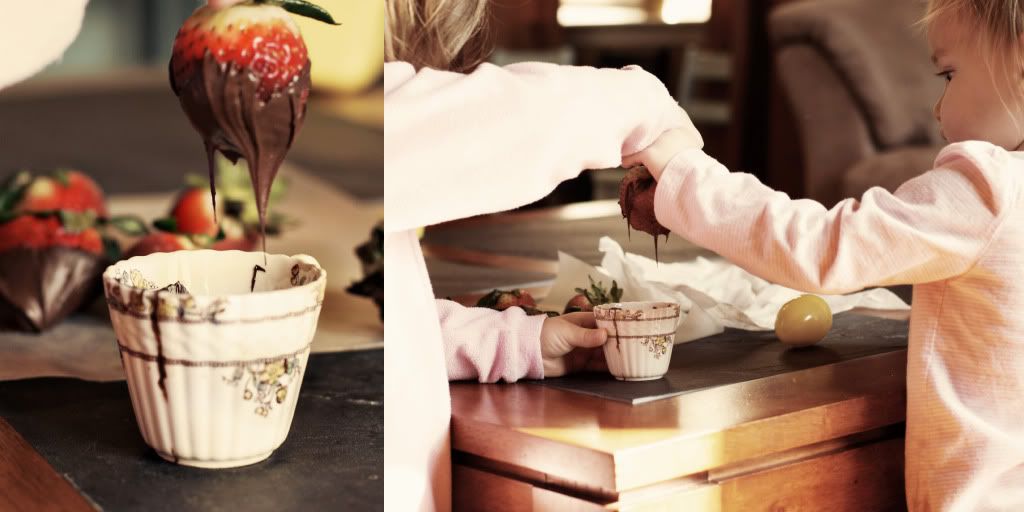 She dipped them all herself and even taught the little, little one how.
As many of you pleasantly know, chocolate dipping is in her genes. Although, it looks like it is a generation-skipping gene in my case.