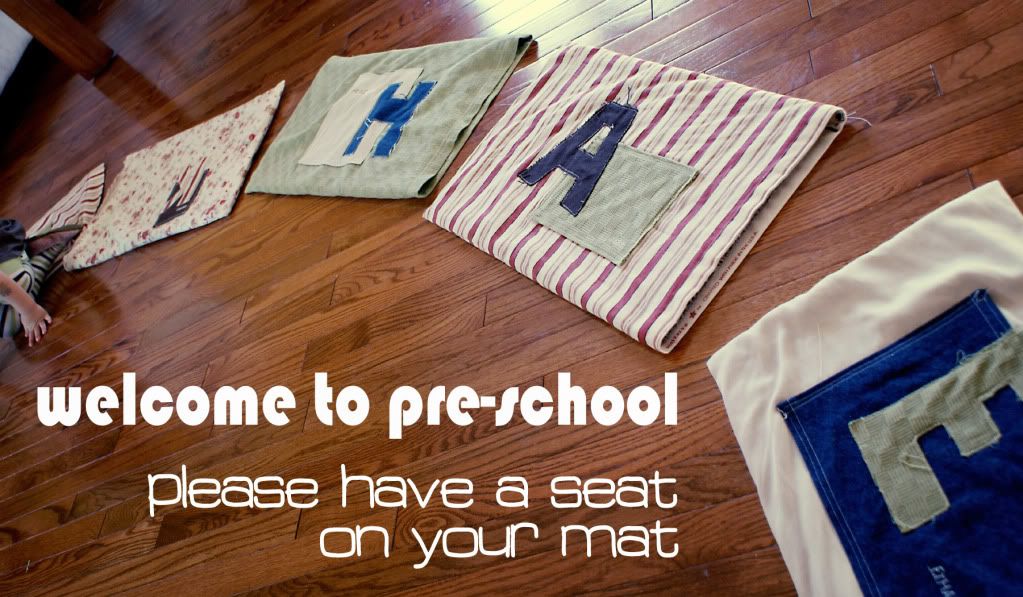 I may need help from you on Pretty Mondays. It was my turn for preschool the last two weeks and now we probably have
the
flu floating around (not necessarily the cause of the other). So between playing catchup and trying to keep hands washed and cups separate, there really is nothing pretty to see around here. So wanna see what preschool was about last week?
The letter was
'H'
. The theme was
'Houses'
. The kids are awesome, I had such a great time, thanks to my incredible mom's perfect ideas.
The welcome exercises we do every day are so cute. We recognize everyone who is there and sing a song about their name. Then they each come and open their bus window and velcro their name to the front board. We sing about the day of the week and the weather then 'dress' our Bernstein Bears for whatever the weather is that day.

They are getting close to learning the pledge and they love singing 'You're a Grand Old Flag' and marching around the house behind the flag leader.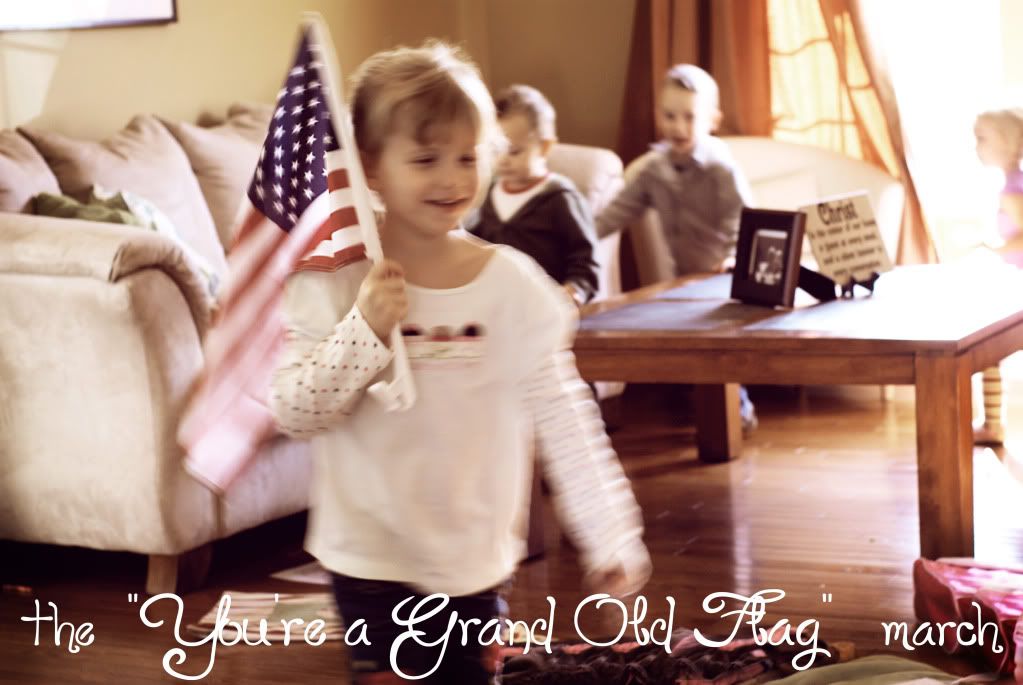 I found this idea in the "Teach Me, Mommy" book. I made each of them a house, with five or six pages behind for each room of the house. Then I drew furniture for each room and they colored and cut which ones they wanted in their 'house'.

We built houses for snack time as well. Sometimes they surprise me with their creativity.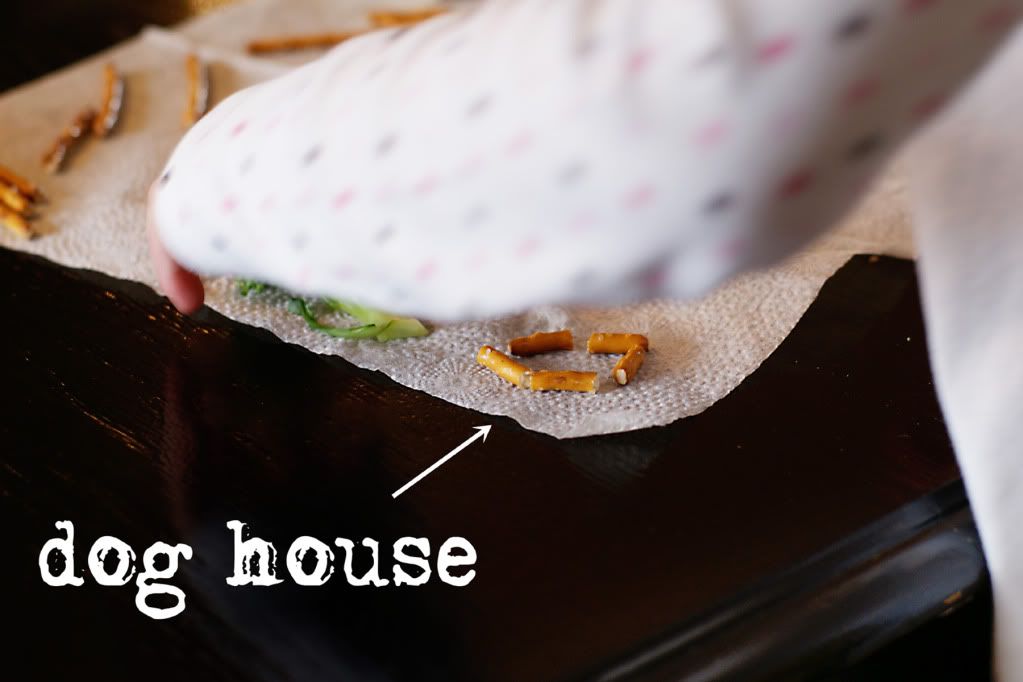 The best part! Have you read 'The Mitten' by Jan Brett? It's about this mitten that gets lost in the snow and all the forest animals squeeze in to keep warm. It holds for the mole, rabbit, badger, fox, bear, etc. but explodes when the last little mouse makes the bear sneeze. So I made my own, giant, spandex mitten! They LOVED it. They'd each pick what animal they wanted to be then look through the book to see who got to go in first.

I knew moving here that I wanted to find a group of moms to do a preschool rotation. I happened to talk to just the right person at church who had done this before and was interested in doing it again with her youngest. She found the other moms, got us organized, and had great ideas to keep things consistent for the kids. All the moms are as excited about it as I am and I'm so happy to be a part of it. Abbey is learning things so quickly and also learning respect and invaluable social skills. Love it. And love that I don't have to do it again for eight weeks, ha!