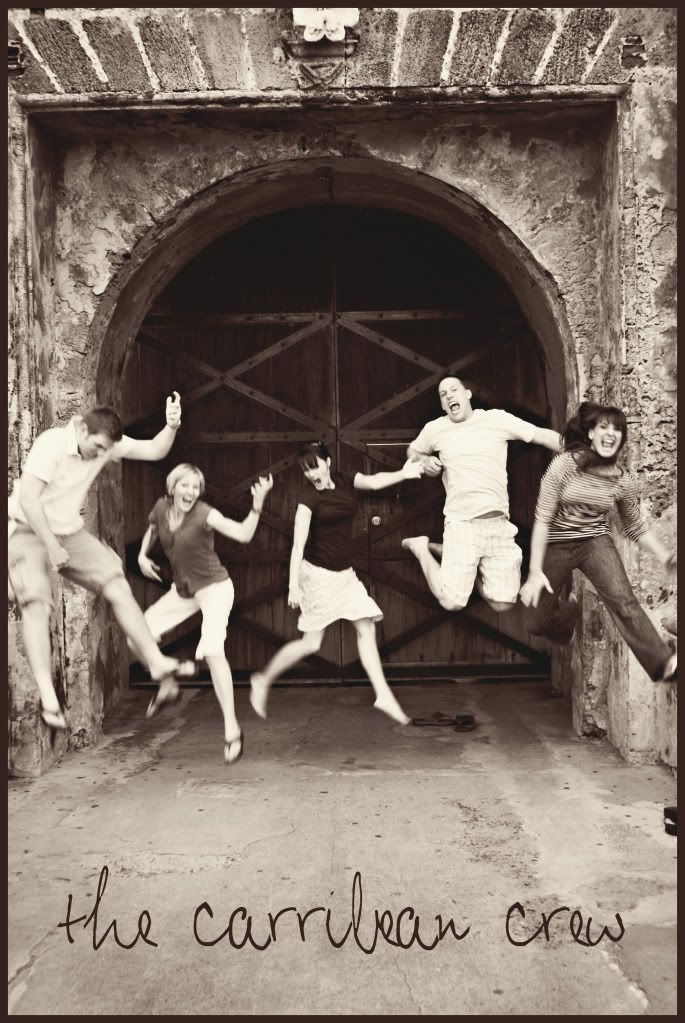 One to make sure bobby's represented: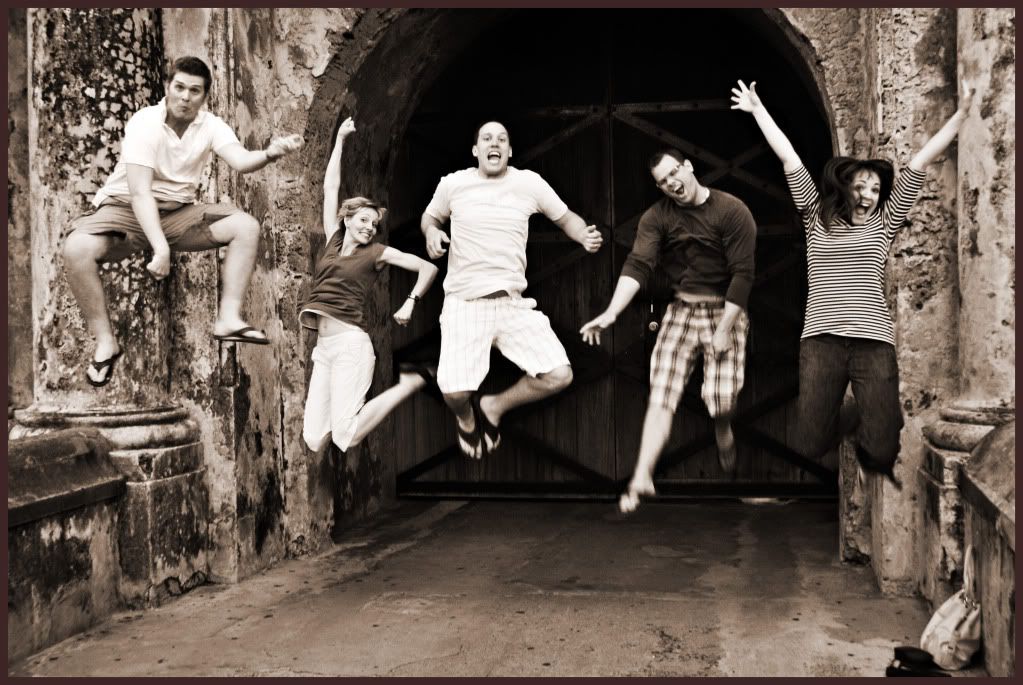 And one more blurry one I tried to hurry and catch when the tour guide joined the party. I think he came out to tell us to be quiet and quit jumping, but he succumbed to peer pressure.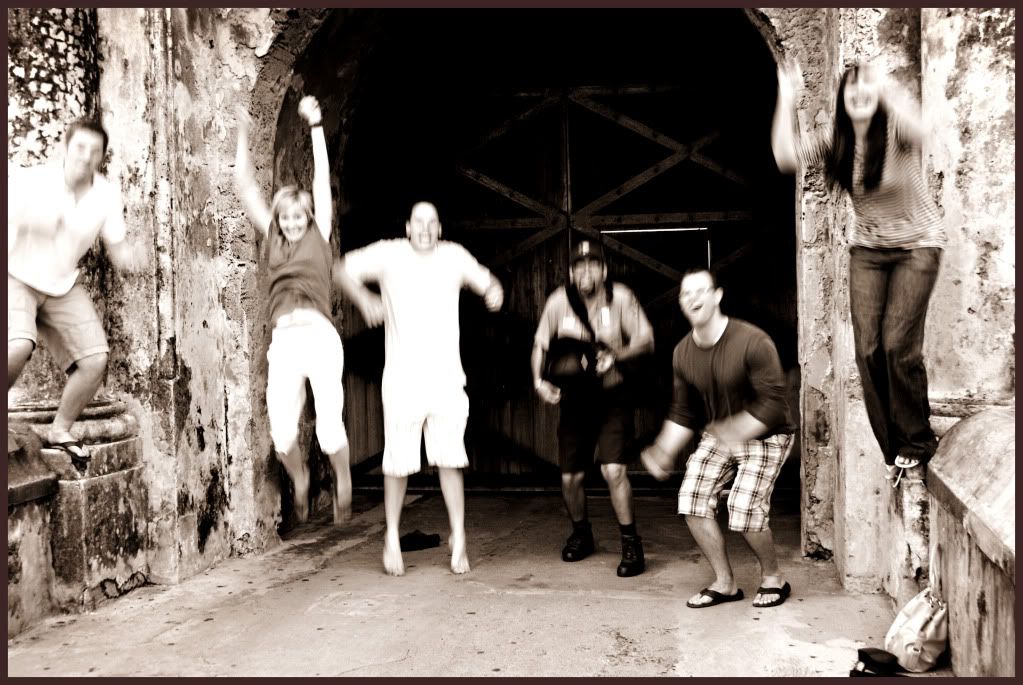 We met up with the Aanderuds and Fields for the ultimate, spoiled graduation trip. Isn't that a good looking group?

We took a 7-night Caribbean cruise out of Puerto Rico last Sunday. We flew in with the Fields the night before and decided to just share a hotel room for the night. I was super pleased when we got there and found THIS: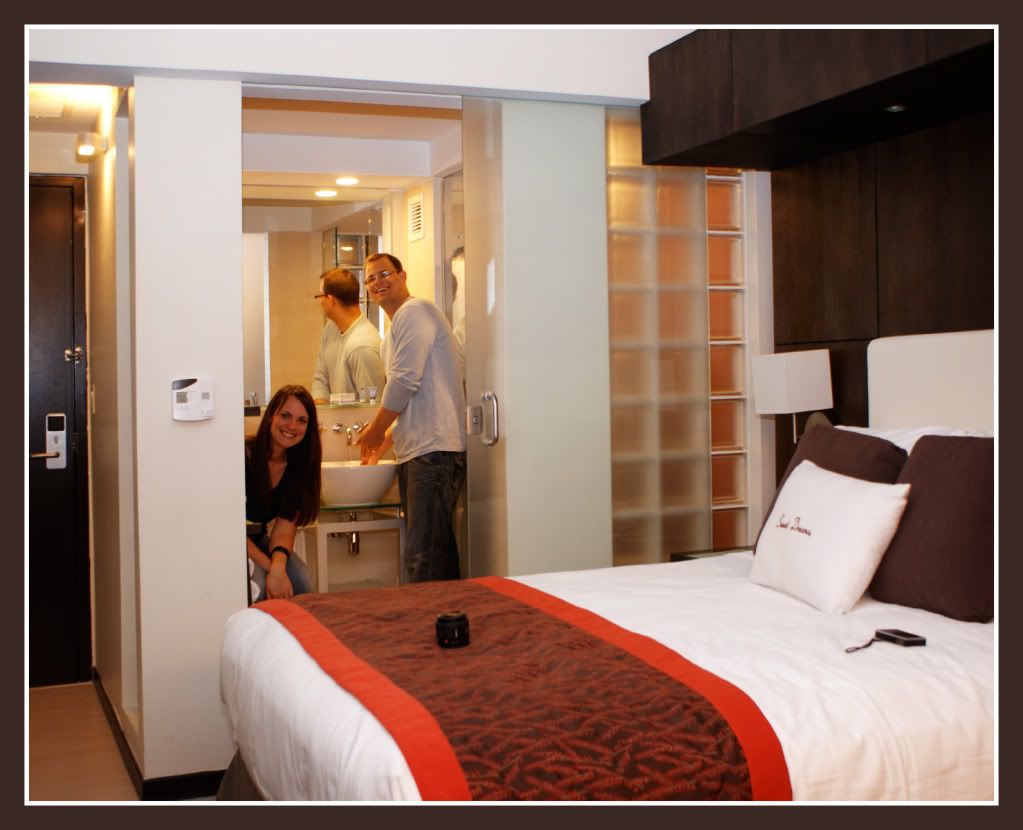 Nothing but a glass wall separating us and the bathroom. Nice. A never-nude nightmare :) (Don't worry, Katherine's only sitting there for picture purposes.)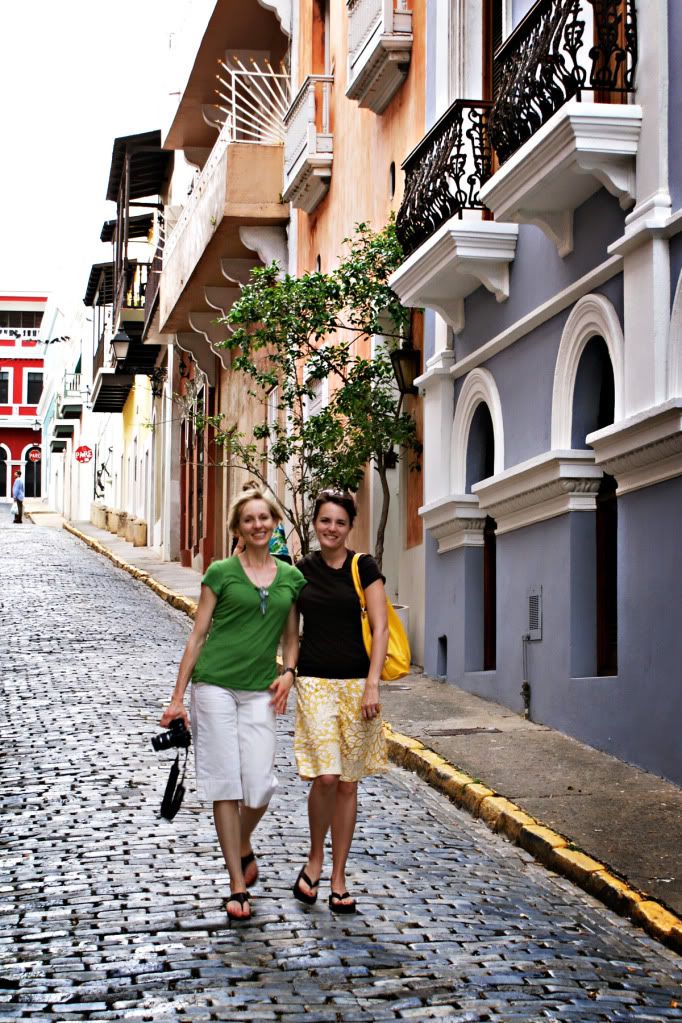 We spent the morning playing in the ocean and the afternoon playing in San Juan and had a great day. And this was all before we even got on the boat!

Stay tuned...