Saturday I threw a baby shower for my good friend, Jeanine. She moved in last summer and it has been such a pleasure to get to know her--you will be missed! Jeanine was actually friends with Justin his freshman year of college. From what I hear, he and his friends were trouble makers, so I'm glad she didn't run the other way when we met :) The stories can't
all
be true!
I don't usually have the chance to do parties, so it was fun to do these little projects I've been eyeing for a while. Plus, the time I get to spend with my friends here is ticking away, and I wanted to make this lunch special.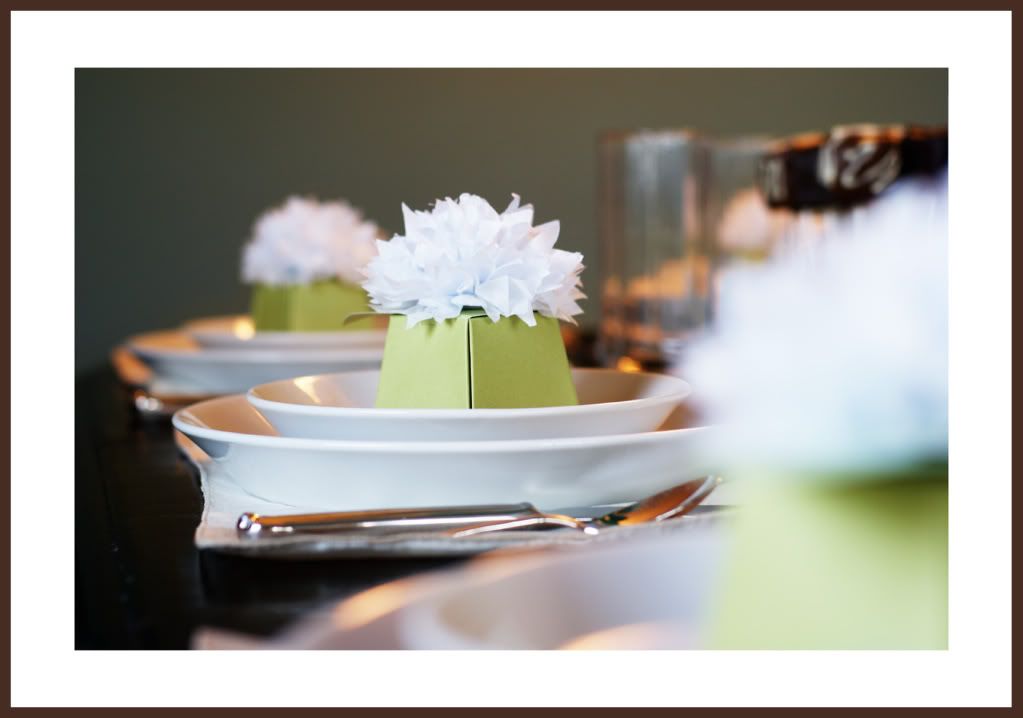 And those coveted chocolate-filled eggs from Martha Stewart. Remember how I wanted to do them last Easter? But couldn't justify the time? Well, a party right before Easter was the perfect reason.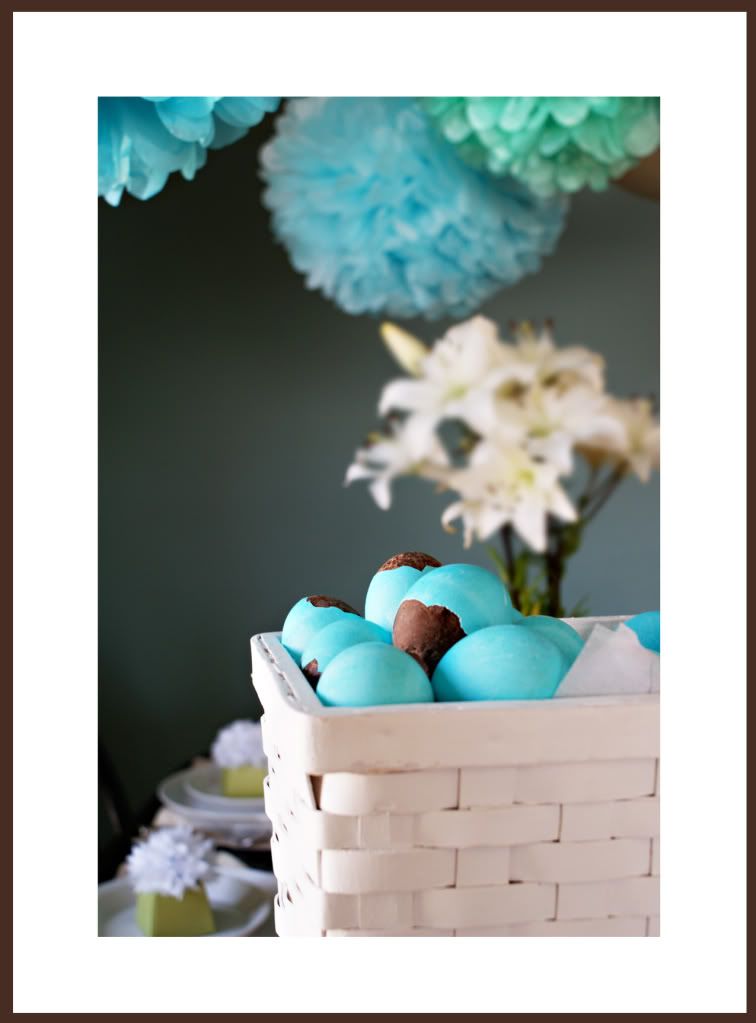 Instructions
here
. Although, I've come to a conclusion. Martha, Martha. You set me up every time. I've decided you either need her creative team or you need to, indeed,
be
Martha for the projects to turn out like the pictures. My eggs did not have near the glossy sheen they should. I know it has to do with tempering the chocolate, next time I need to be more strict about the temperature. And/Or buy really expensive chocolate, ha ha!
Cheesecake Pops
--I saw this on Erin's cooking blog just in time. Dessert that can double as a centerpiece? Yes, please. But you know how sometimes the pretty desserts aren't as tasty? That was a risk I was willing to take :) Turns out...they. are. delicious!!!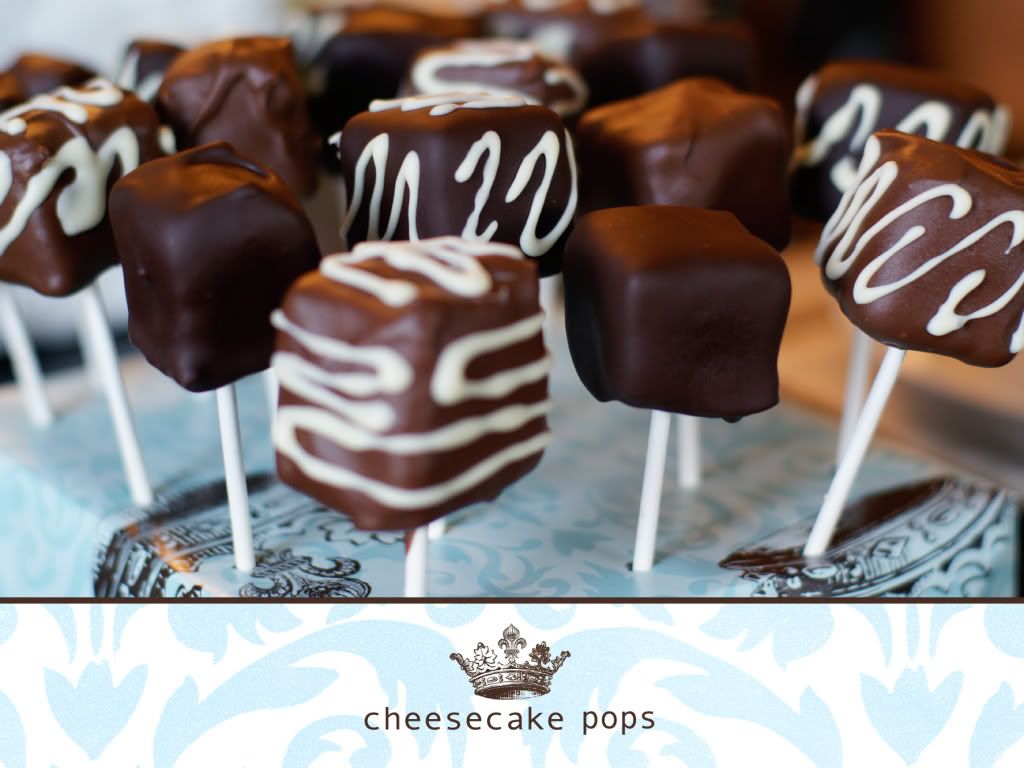 I forgot to get a picture with everyone, too many things on my mind. But we set up a tripod and snapped one with Tina and Amy before they left. {
sorry i spaced that, jeanine
}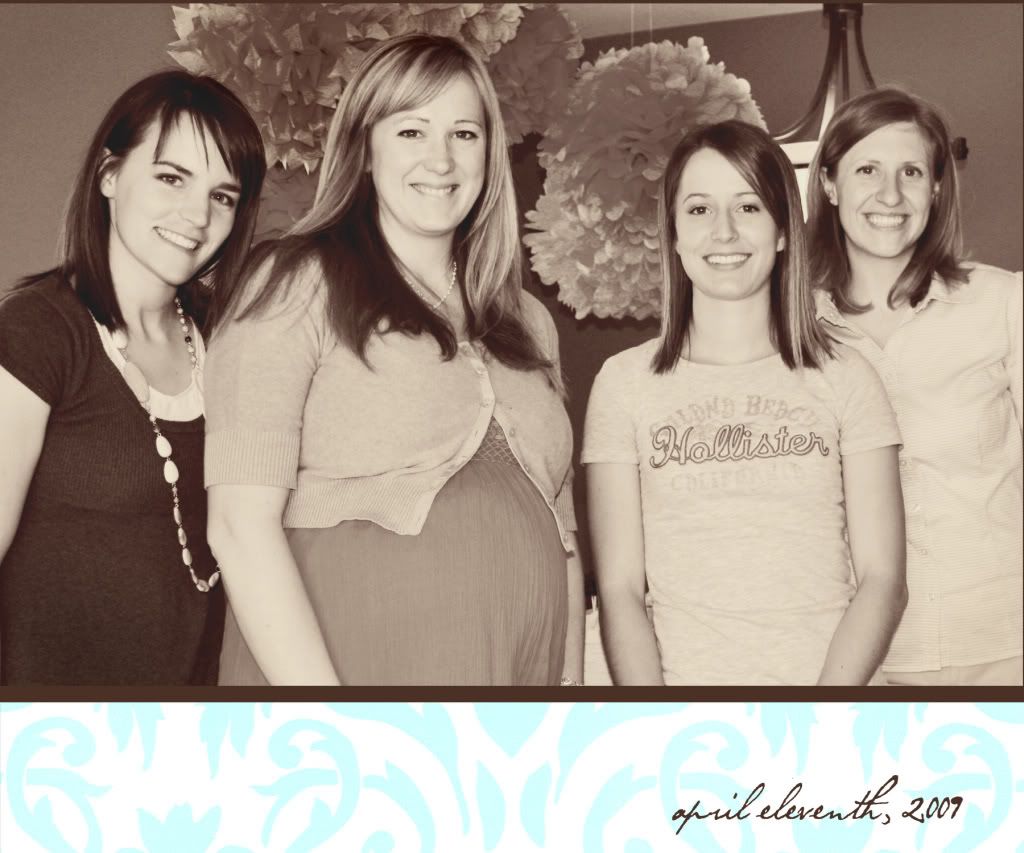 But that mind slip paled in comparison to what happened later. Justin left to meet up with Abbey at an egg hunt as the party ended. I decided to leave Hayden while I helped Jeanine out with the gifts. My mind was racing and I had the half-thought to leave my front door ajar, but it shut right behind me, locking me outside. I promised myself LAST time that this would never happen again. Justin forgets to turn the ringer on on his phone but luckily Heather was nearby him at the park. They were still a good 15 minutes away and Jeanine helped me from going crazy, scaling the house, and busting a window. Hayden was fine, a little clingy, but fine. Someone please tell me when I'll get my brain cells back. This is getting annoying.

Easter today is pretty low-key. I'm spent.
Even though I had an incredibly helpful toddler :)