I love my inlaws' cabin home, it should be featured in some magazine. Well, it has. But here are some of
my
favorite corners:

You can keep your jacuzzi tubs--whenever I think of the perfect soak, I picture myself here.

-abbey's little sink stool-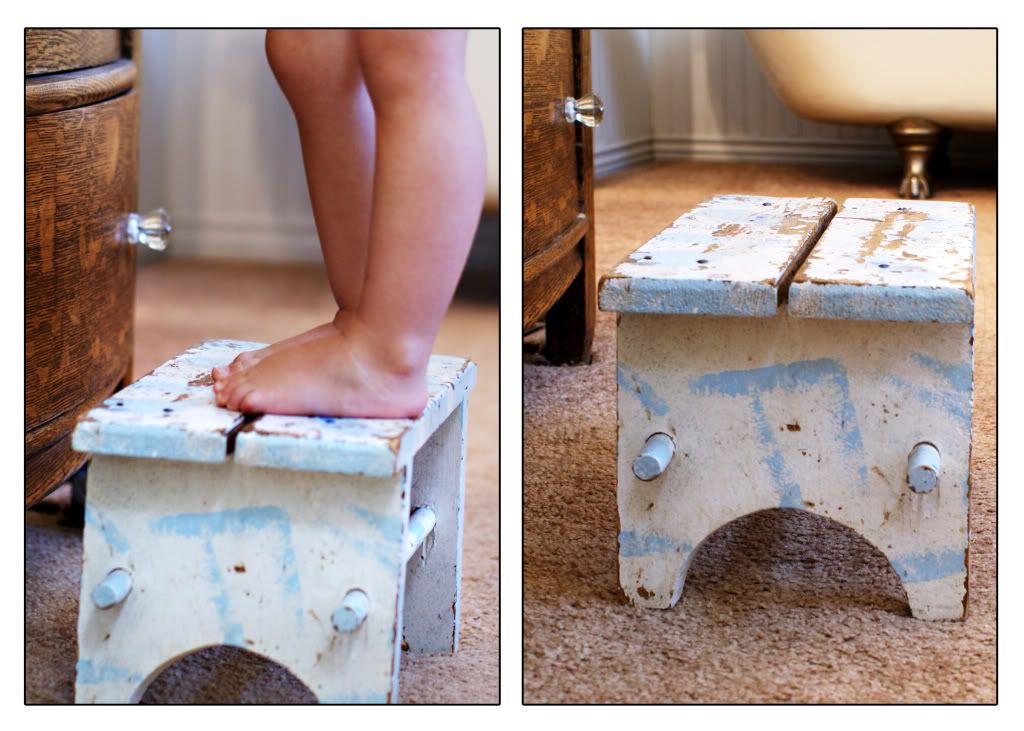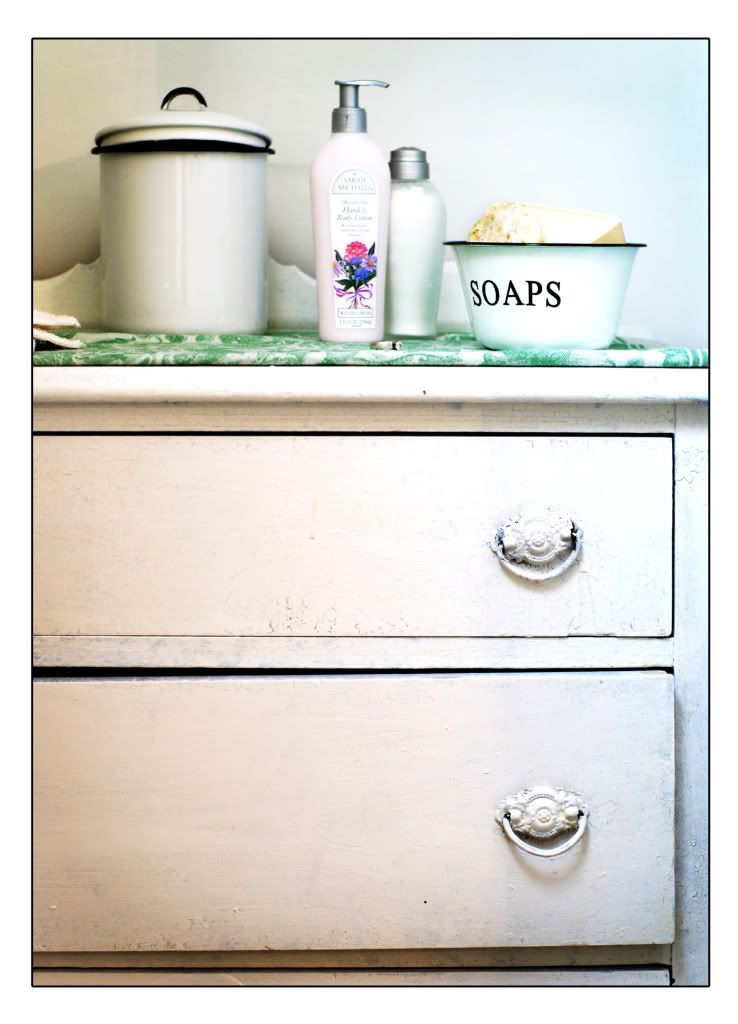 Then down to the kitchen. Her oven is off about 75 degrees or something, but she knows how to adjust. And my mom can throw together a meal in this cozy kitchen like it's nobody's business.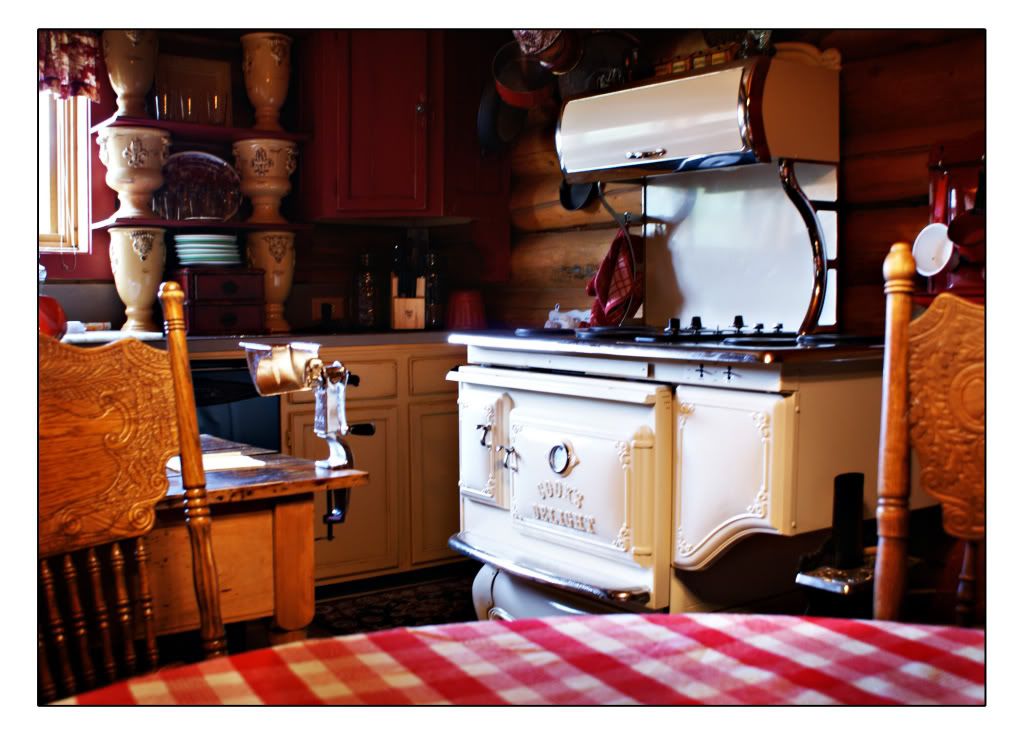 Do you know anybody that has a wood burning stove? Oh. Well, do you know anybody who actually uses to heat their home in the winter? My father-in-law chopped wood for hours and hours getting ready for winter. We were here when the stock market took a nosedive a few weeks ago. I thought a lot about my own situation and surviving savviness and I loved to see how self sufficient they are. They even have their own water well. I'm in big trouble if our economy fails. More. I get concerned when I can't find Corn Bran at the grocery store.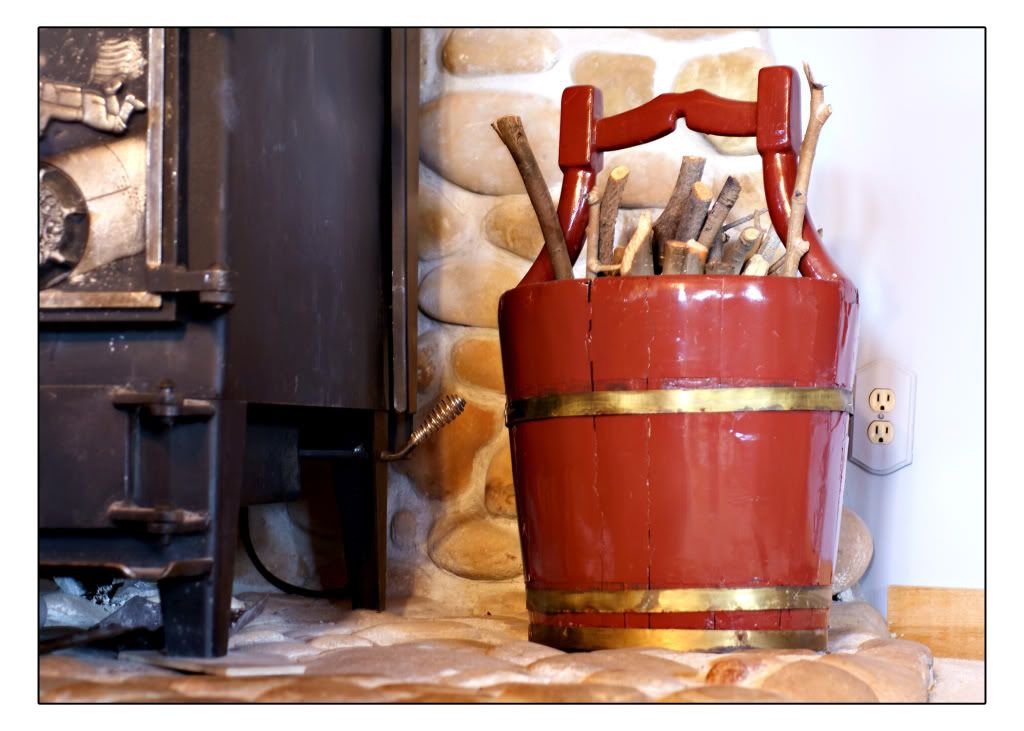 It was cool to see things through a little girl's eyes this time.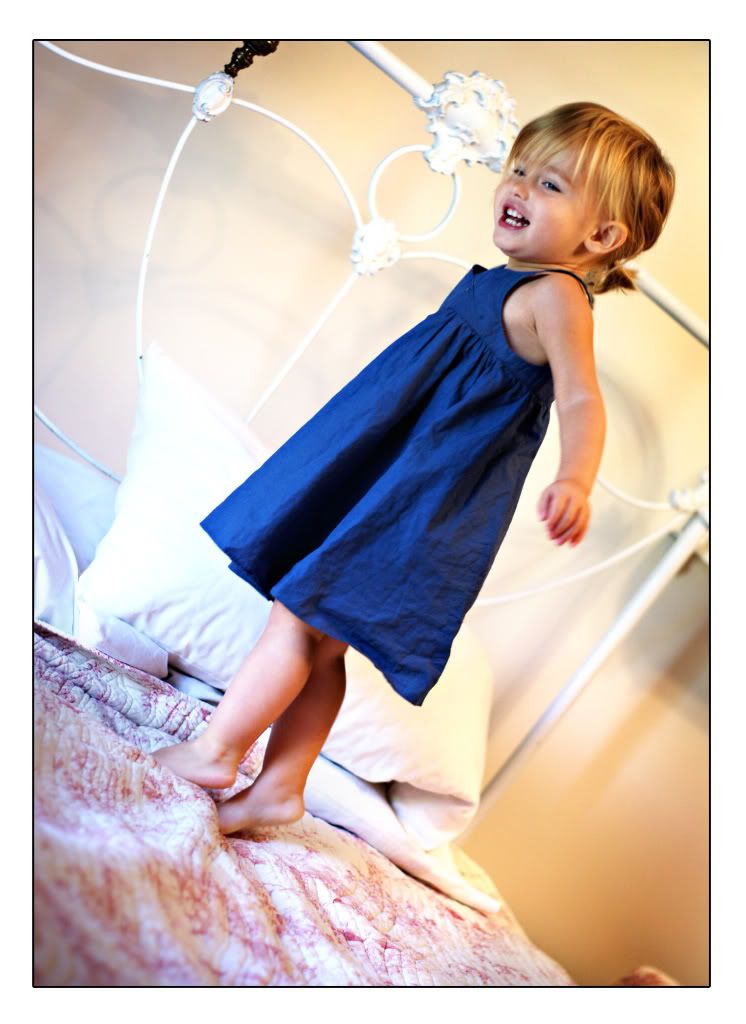 I never really appreciated the beautiful antique toys until I saw Abbey appreciating them. Mom had a whole little house set up for her with a stove, antique doll cribs, tea sets, and furniture just her size. So lovely.