The kids around here go back to school this week. Doesn't that seem early? I'm not ready for them to go (although I'm sure their moms have different feelings). My friends have great kids and I've really enjoyed spending our summer days with them.
This morning started with phone calls to meet two or three friends at the park but turned into a big party at the beach. This is about seven minutes from my house and I didn't even know it was here all summer, what a shame.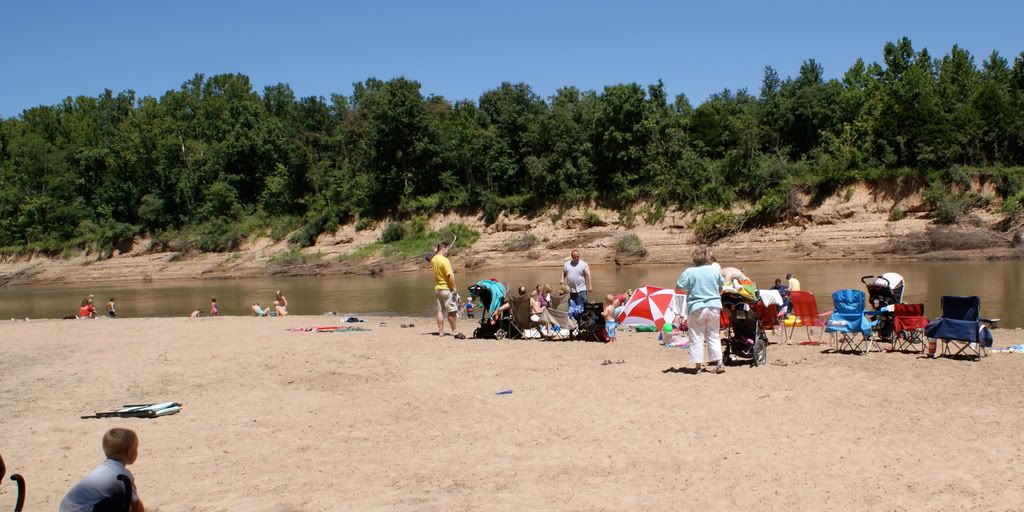 J couldn't come but luckily Andy and David have no problem helping out with everyone's kids. They are so good at recognizing a need and just stepping in and helping out. It was all smiles on this train ride around the river.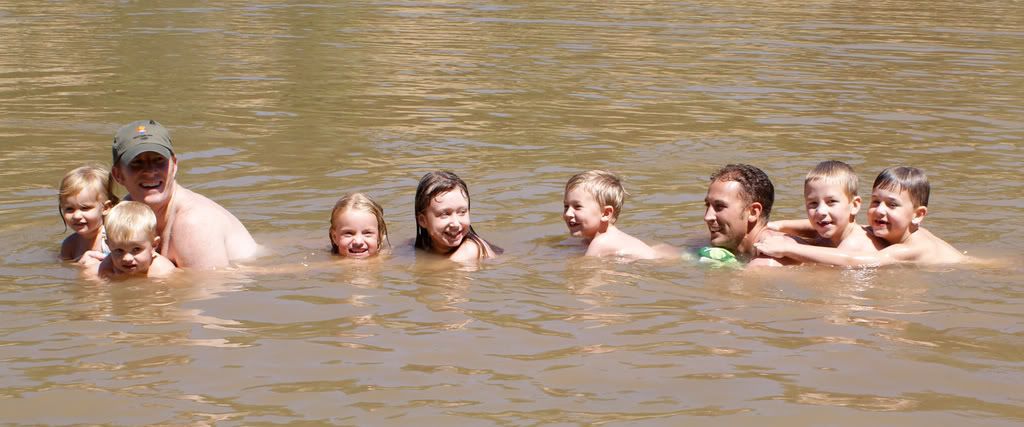 I'm not a dog person but Dru's new puppy tugs at my heart a little.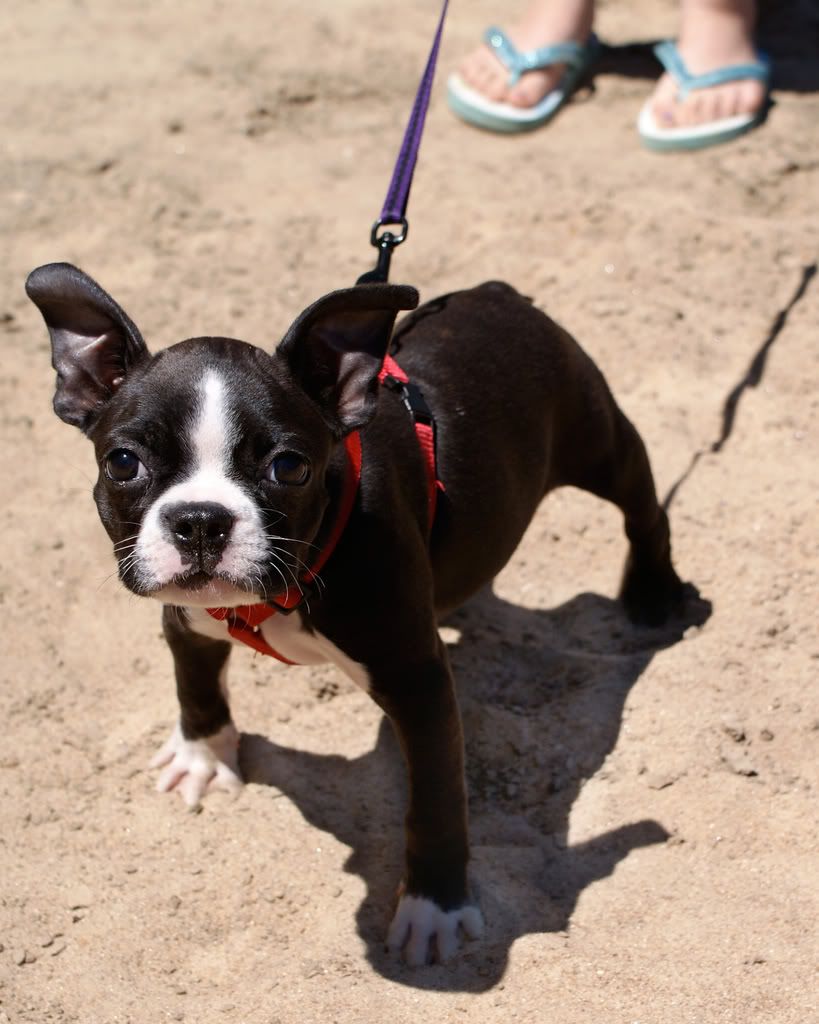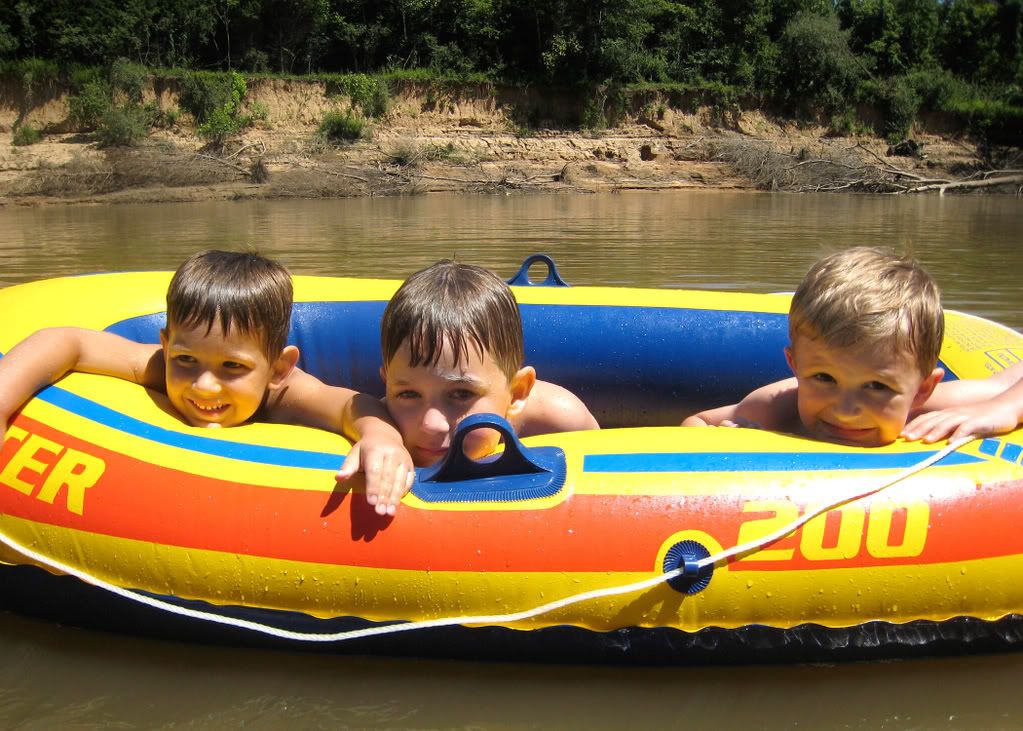 Why does a newborn who doesn't go in the sun need a swim shirt, hat, and shades? Because she looks like THIS with it all on! :) Did you notice the baby chub coming along nicely? Oh how I love it. Just plumping her up for her Auntie Koryn.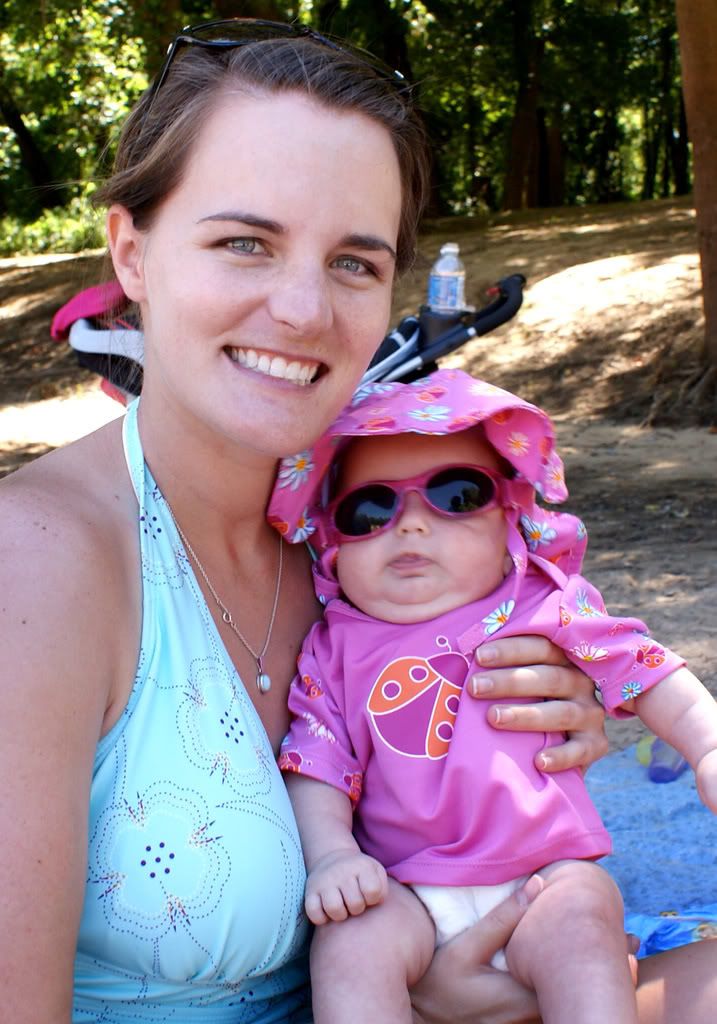 Heather commandeered my camera while I was chatting in the water and somehow got all the kids posing like models for her! Look at these last three shots I happily found when I got home: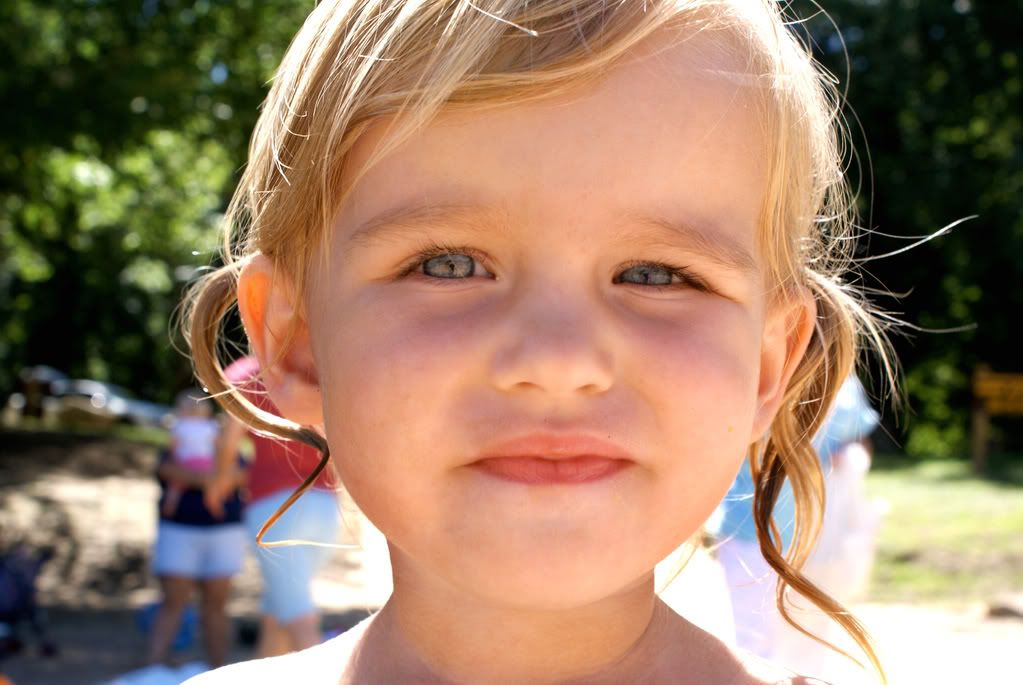 Yes, warn your daughters. The Dude will be a heartbreaker one day.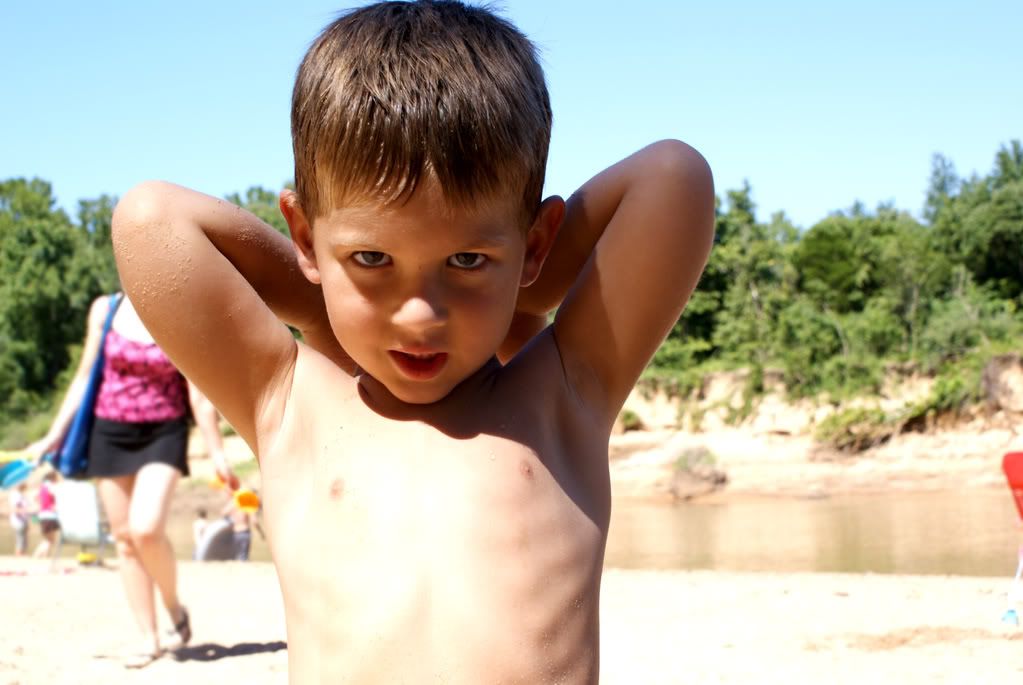 And this gem. What did you expect? You can't leave a picture like this in my possession and not expect it published on the web! Don't hate me, blame Heather.