Justin had a week off which means we have to get out of town! He will go crazy. So off to Chicago.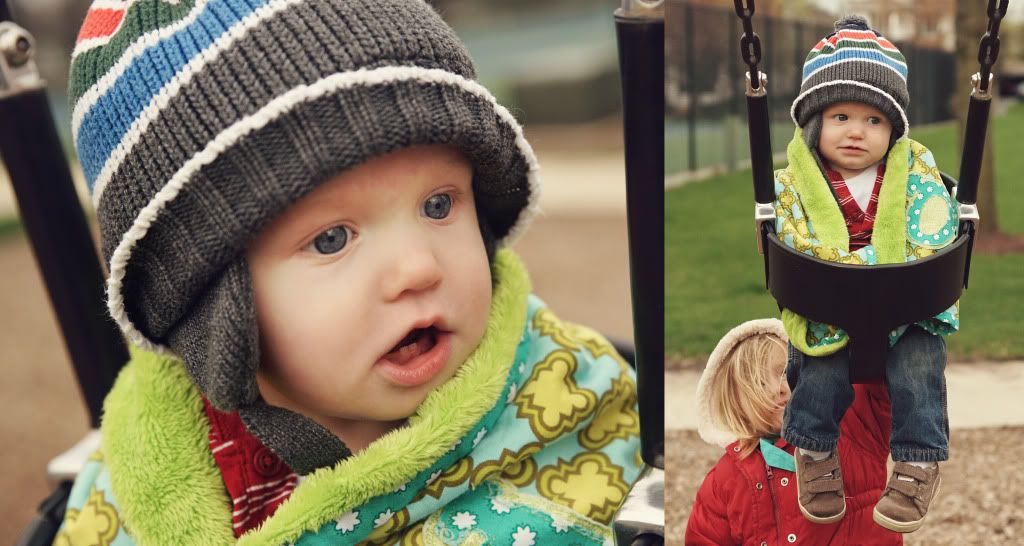 Cousin Jen
lives in an adorable suburb of the city and I'm so glad we had the chance to spend a few days with her. I love that girl. She had the perfect insight and perspective on some struggles I've been wrestling with and was willing to stay up half the night discussing it :)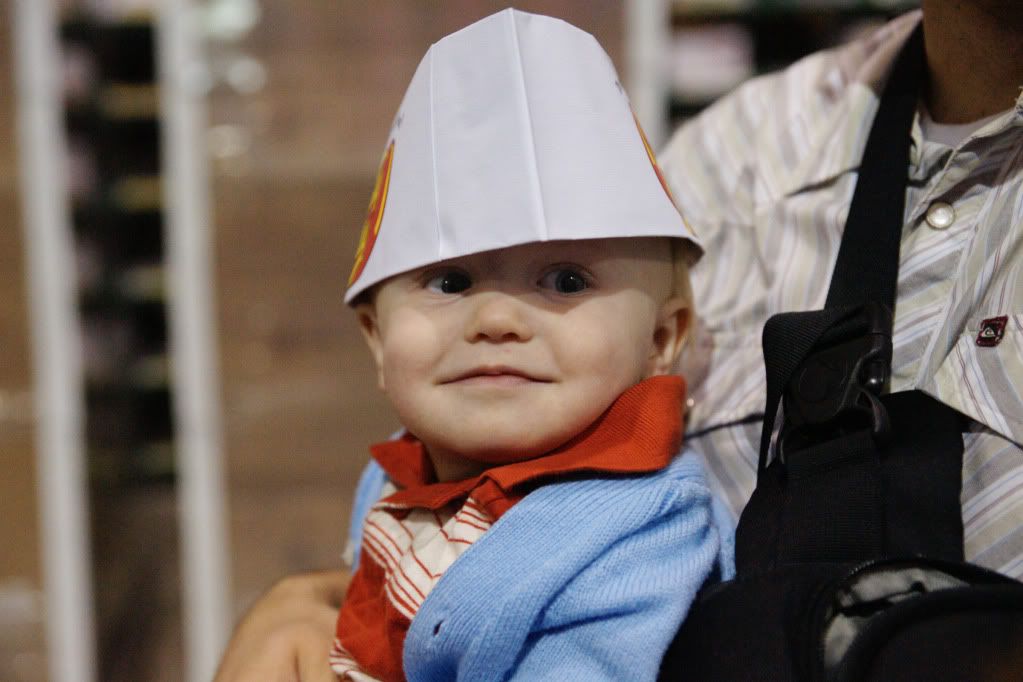 We hit up a Jelly Belly factory. Bonus: you can sample every single flavor. Double bonus: even the Harry Potter gross flavors. Abbey wouldn't go for it, but Hayden was up for a try: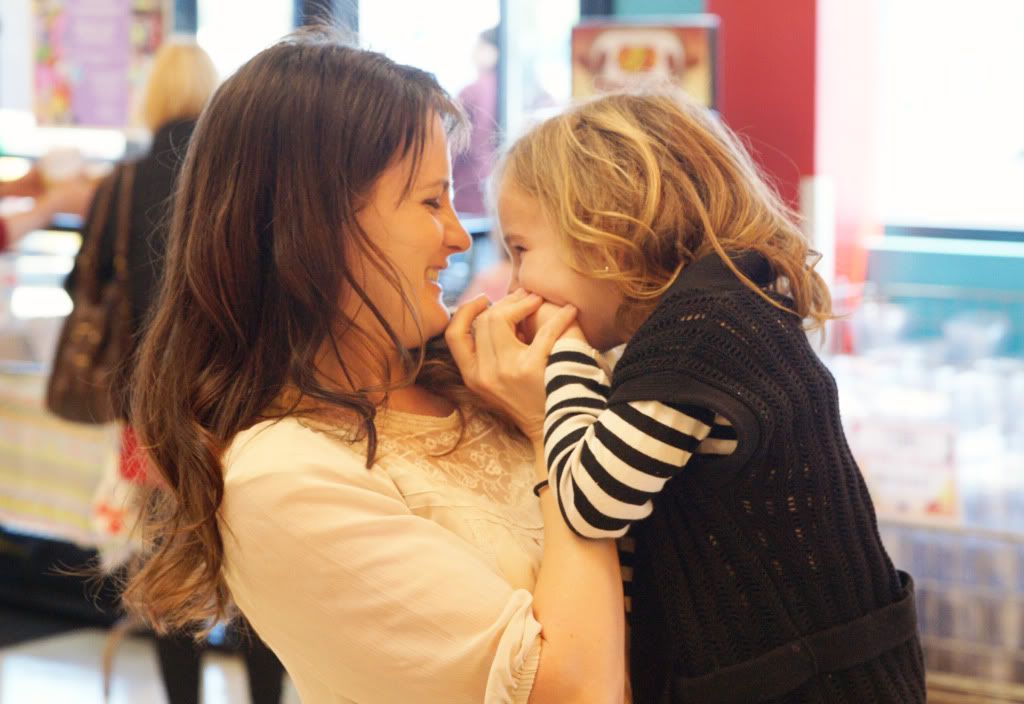 Lately, Hayden is really into 'surprising' me with tasks she should do anyway (getting her shoes, coat, pj's on...) It's awesome, actually. She wanted to surprise me by brushing her teeth by herself and built a towel tower to reach the sink. Love it.
Our day in the city was a bit of a bust. Hayden got...car sick...two minutes before we parked. She has the uncanny ability to hold it together until we pull up to our destination. My main objectives for a Chicago trip would be to sit in on a taping of Wait, Wait, Don't Tell Me and a visit to the Aquarium. I knew the taping wasn't going to work out this trip so my excitement aimed at checking out those beluga whales and jelly fish and it. was. packed. Chicago Public School spring break. Great. Two lines stretched halfway to the next museum and after 90 minutes and about 10 yards of line advancement, we cut our losses and hit up the American Girl store. Big hit with the girls, of course.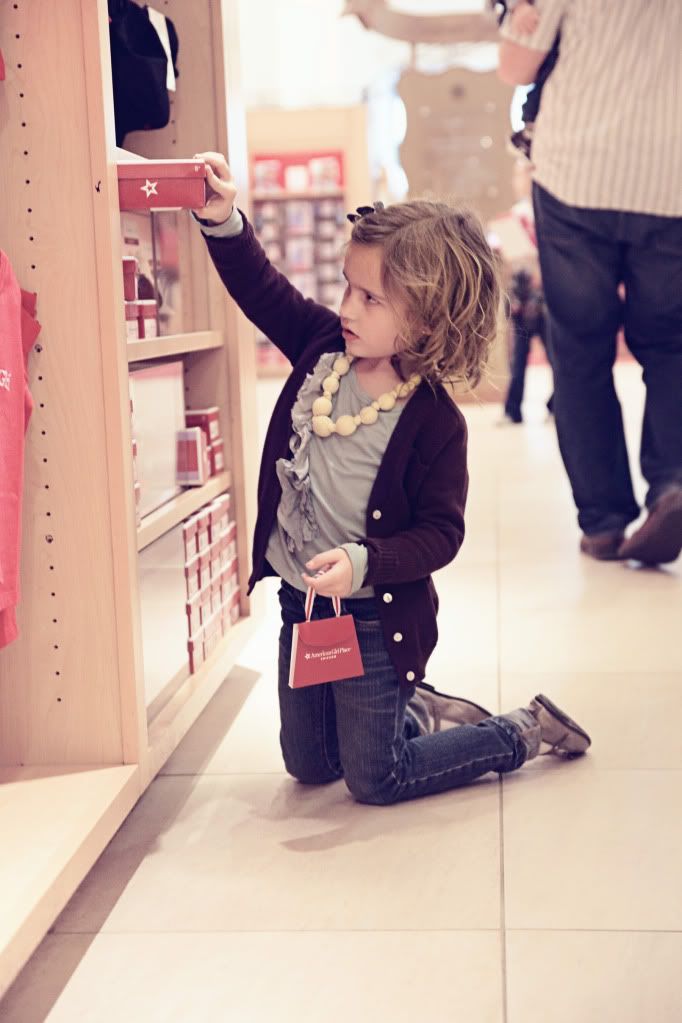 (abbey picking out doll shoes)
I'm not sure where I land on the American Doll thing. I simultaneously felt annoyed at moms giving in to spoiled girls throwing tantrums because they couldn't get two $30 outfits, disappointed that Abbey noticed immediately that these dolls have better hair than hers, and totally enchanted with the sweetness and little details (you can buy your doll a violin and/or grand piano? come on!)
Then it was off to shop for some church clothes for the boy, deep dish pizza for Justin, playgrounds off the Magnificent Mile for the girls..it turned into a nice day.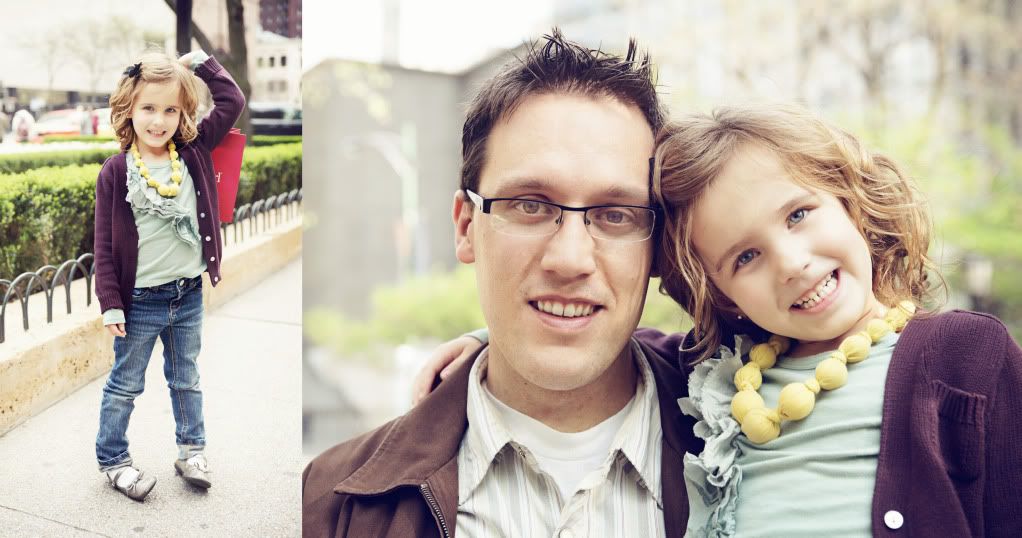 Although it is exhausting to travel with kids, I'm glad Justin has the need to roam.