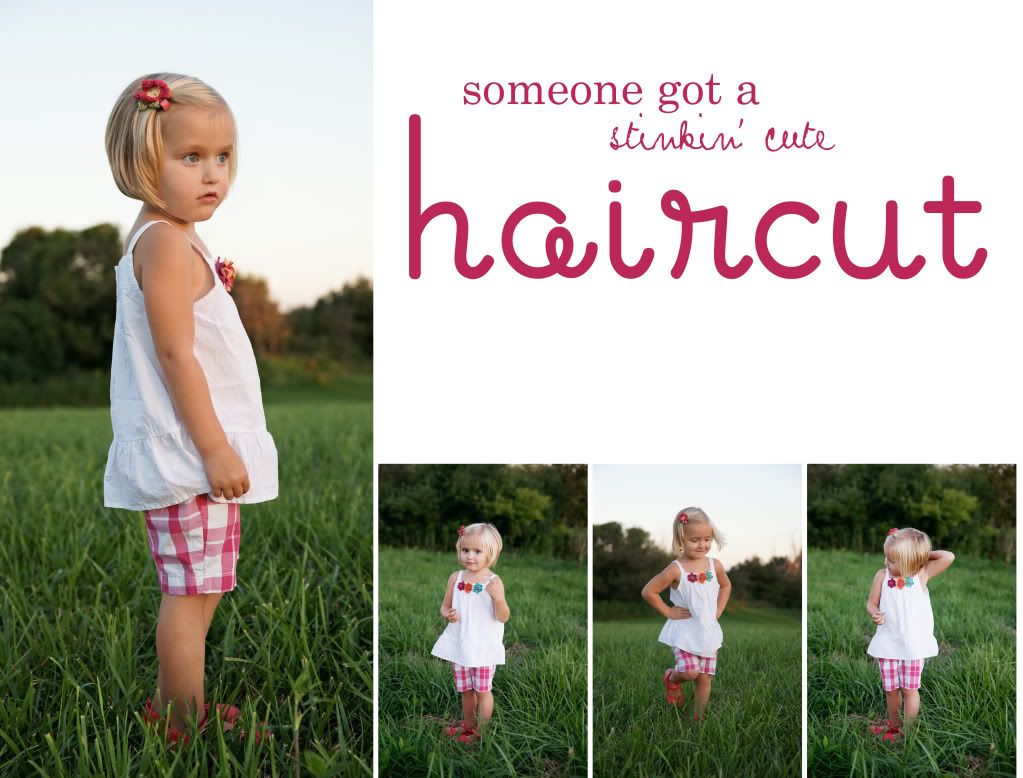 because someone got a haircut from her sister first!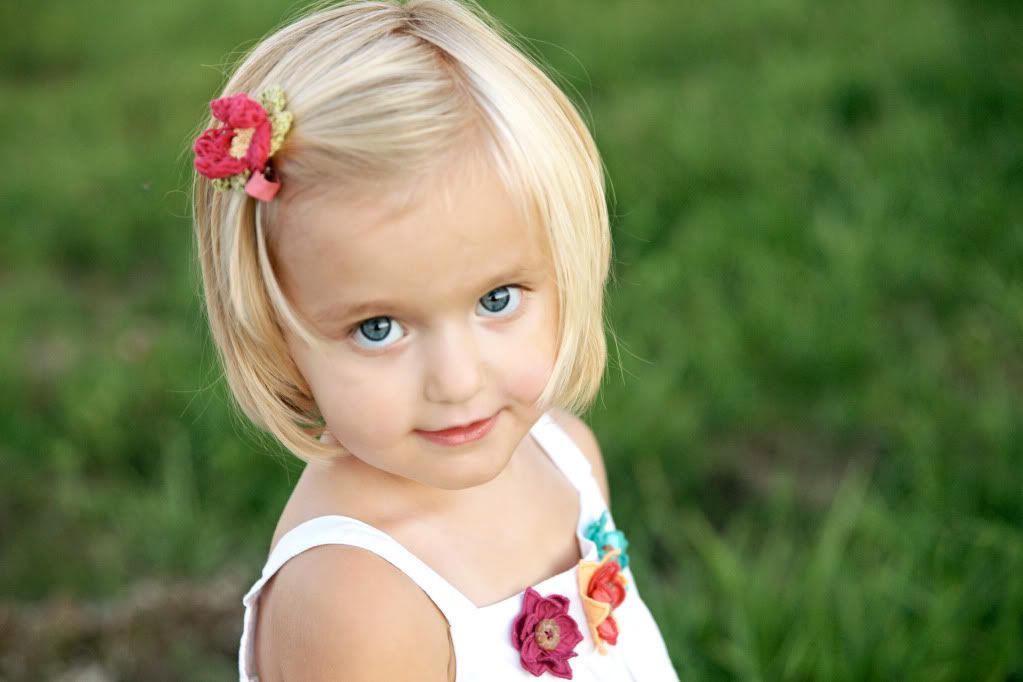 It could have been worse, but luckily Sophie (Katherine's much more obedient child) came down and asked if she could have a haircut, too. Ha ha, oh man.

After surveying the damage, I thought about leaving it and just pulling it up in little ponytails until it grew back...in a year. I did love those golden locks. But I really love short haircuts and that chunk taken out of the back was the reason to do it.

Abbey had to earn the money for the haircut. But she still insists it was a good idea and she liked it. As it turns out, she cut her own bangs as well, and it does look cute. Nobody tell her that! Later that week, Hayden wanted to pretend to cut Abbey's hair. Abbey asked her how old she was and Hayden answered, eight. Then Abbey said, "Oh, sorry, you have to be nine to cut hair." I flipped around and said, "No! You have to go to school. Ok? Nobody cuts hair until you go to beauty school!"