Is there a worse month than February? Not in my book. But a bad month, it was not. Actually pretty great. Have you noticed how many people really, really hate Valentine's Day? I say, any reason to party. And why not enjoy a holiday that gives you a chance to say, 'Hey! You mean something to me! I love that I know you!'

My dad made Valentines a big deal growing up. Obviously my mom did the behind-the-scenes work since she made the big dinner and they were her special chocolates we got from him, but she let him take the credit. And I continued the tradition :) I just think there's something really sweet about a daddy giving a Valentine's gift to his little girls.

It also gave me the chance to make up a few friend packages and thank you gifts and use up some of the bags (and bags) of cinnamon bears I bought while I was in Utah. I didn't particularly care for them when I lived there, but now that I can't find them? Well, picture this. Three sisters, one grocery cart: Megan's birthday dessert, my nine bags of cinnamon bears and Allison's 8+ lbs of pastel licorice (what? candy is expensive in NYC! And there was a certain awesome apothecary candy jar that needed fillin'), digging through the bin of Utah Truffles, looking for the mint variety. Not one of my finer moments, and the bagger in the grocery line was appalled and not discreet.

Wow. That was a digression.

Continuing the effort to combat winter blues, Allison and Noah flew in for a visit. I had Allison to myself for a few days while Noah was finishing the work week and I celebrated by food poisoning her. Poor thing, it was awful. But she was impressed by how I knew just what a puking person needed. So, you know...I've got that going for me.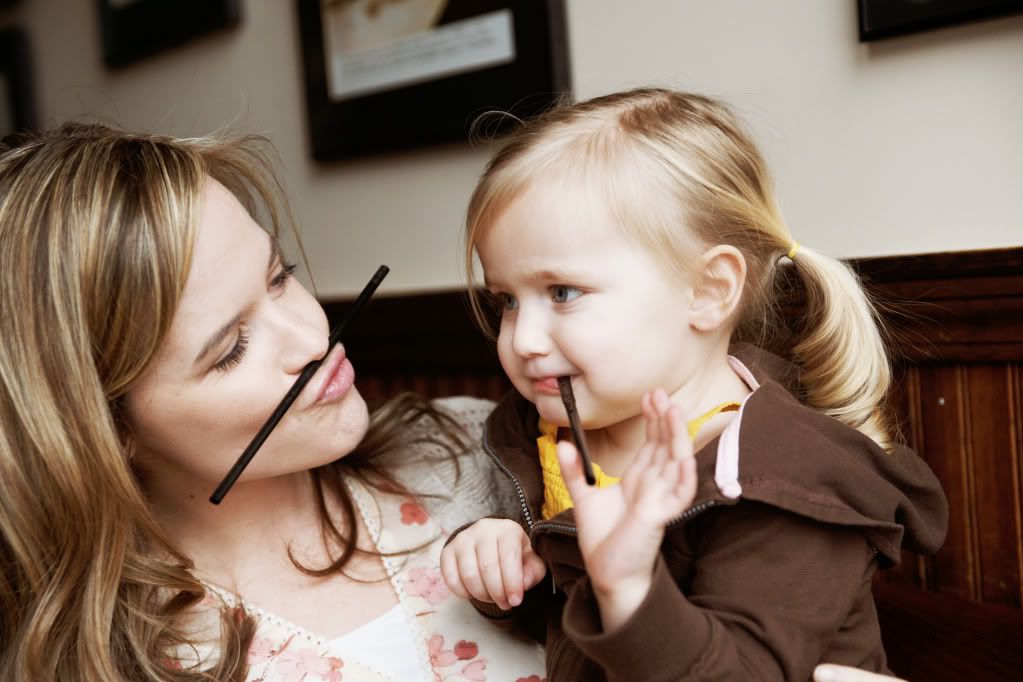 They are crazy good with my kids. And nothing wins my heart over like winning my kids.
Here's Hayden explaining her insane rules for 'duck, duck, goose'. It reminded me of that 30 Rock episode where Kenneth is explaining how to play Mafia. Something along the lines of, "Everyone closes their eyes, except the murderer. And the only one who can talk is the detective so he opens his eyes. The murderer chooses one victim and closes his eyes. Then everyone opens their eyes and looks at the detective. But HE's the murderer! Wait..."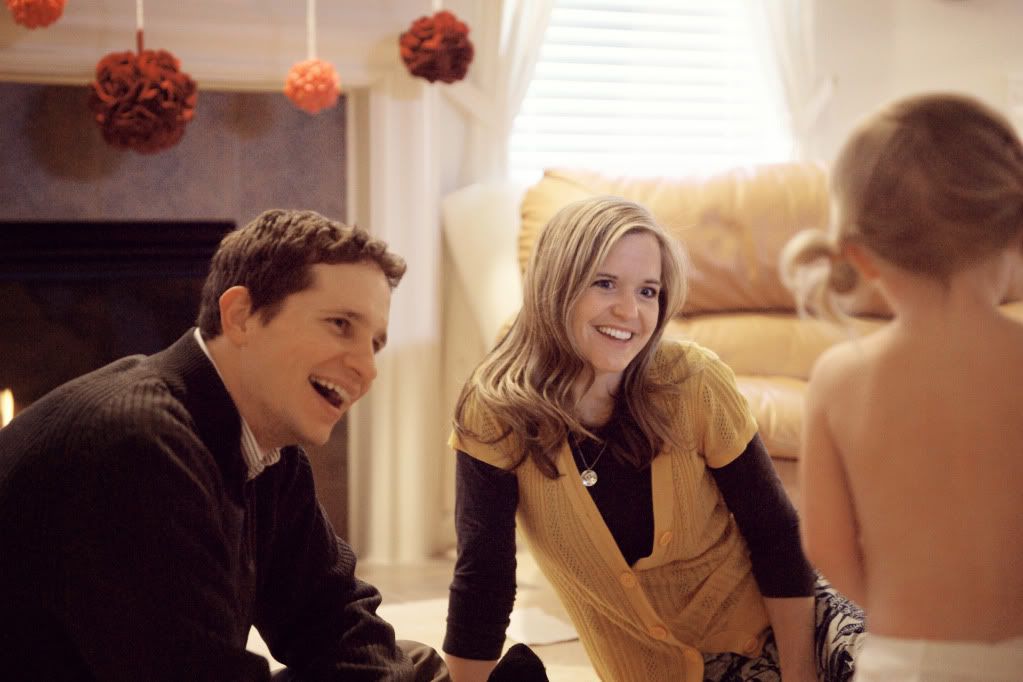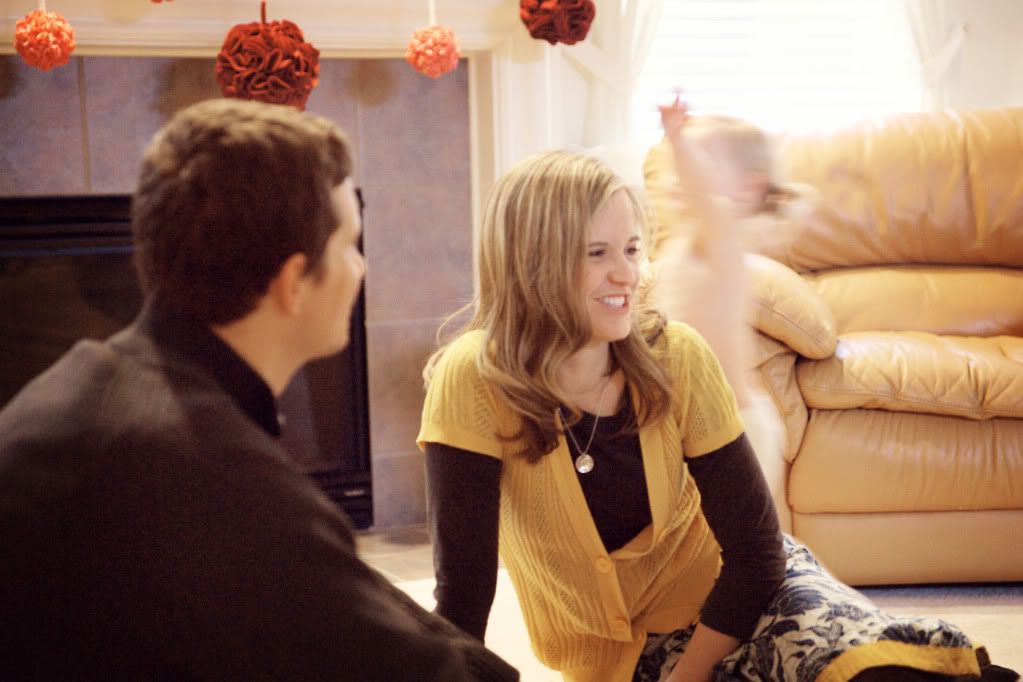 Then it was off to a little vacation with some of our friends from Justin's program. We stayed at an indoor waterpark a few hours away and completely exhausted our kids (and me) for three days straight.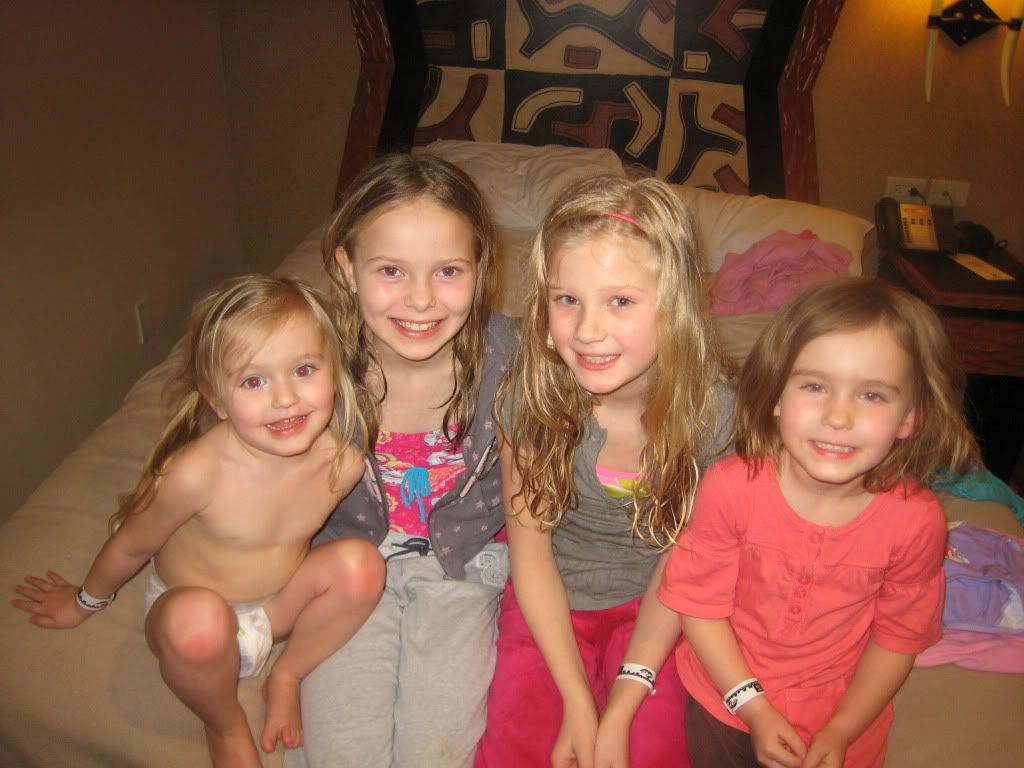 I like Abbey's drunk face in the picture above. Maybe too many knocks in the wave pool. It makes me so happy to see her in the water, the girl is fearless. She would go in so deep, way beyond any kids her size and way beyond my comfort. And much bigger kids and people in tubes were constantly knocking her down, it stressed me a little. But every time I would try to hold her up, she'd yell "Let Go! Woo hoo! Wipe OUT!!!!"