Granted, there could be
worse
things that happen three days before elective (i.e.
audition
) rotations. But this has got to be in the top five:
We've been pushing hard this week to get in a lot of playing before he leaves. We have most of the ward hooked on volleyball now and J or I (or both) have played every night this week. Then Thursday Night Basketball...who can resist? Not my hubby. He thinks his broken thumb was punishment for spending so much time apart in our last week together. And now he's at the Missou, Illinois game. :) But...who can resist? No really. That wasn't sarcastic, I was excited for him to be able to go.
I wanted to get a good family picture before Justin leaves us for two months to go out on these rotations. The girls could not have been LESS cooperative.
How do people catch good family pictures?!?!
We did get a few that I loved but they were of just the girls or just Justin and Hayden.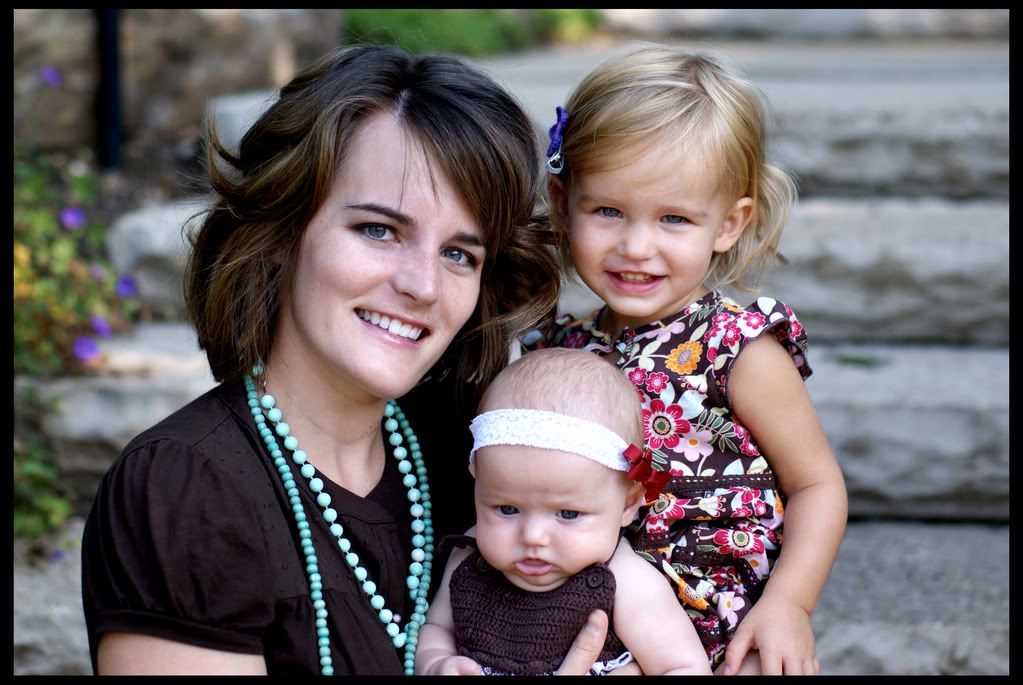 For some reason when it came time for all of us...Abbey would smile, Hayden would scream and vice versa. This was as close as we got as Abbey was storming off to find her buddy at the playground :)